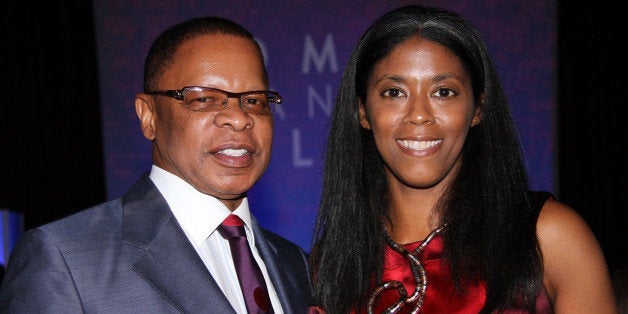 This is the first in a series highlighting the people who work behind the scenes to innovate, create and execute many of the cultural touchpoints we encounter everyday. They're the tastemakers, the industry leaders and innovators whose names you may not know, but whose work is immediately recognizable.
The Tastemakers: Stephen C. Byrd, 52, and Alia Jones-Harvey, 40, of Front Row Productions
Hometown: Philadelphia, Pa. & Largo, Md.
Claim To Fame: The only full time professional black producers currently on Broadway
Big Break: Taking a chance despite naysayers and bringing an all-star, all black lineup to to the "Great White Way" for the revival of Tennessee Williams' "Cat on a Hot Tin Roof." By the Spring of 2008, the production had become the highest grossing play on Broadway, earning the duo, countless awards, including the Laurence Olivier Award for Best Revival of a Play in 2010.
The Secret To Their Success: "Stephen and I both come from business backgrounds. Particularly, Wall Street," Alia says. "We are very performance driven, very focused on results for our investors, and the fact that we are coming into or we come into this industry from that background, allows us to provide a new perspective when we are working to market our shows."
The Moment They Knew This Was Their Calling: "Being an entrepreneur was one of my career goals going back to high school. So it was to me the perfect combination of marrying my business acumen with a passion for the arts and specifically being a creative in my work environment," Aliya adds.
Following the success of two more star-studded revivals, including "A Streetcar Named Desire" and Horton Foote's "The Trip To Bountiful," Byrd and Jones-Harvey's kicked off their newest production, "Romeo and Juliet," this past weekend, featuring a multicultural lineup -- an African-American Juliet (Condola Rashad) and a white Romeo (Orlando Bloom). The revival marks the first time in 36 years that the play will be produced on Broadway.
Huffpost Black Voices spoke with Byrd and Jones-Harvey to get their insight on the industry, how their background in finance sets them apart, and what they plan to bring to the stage next.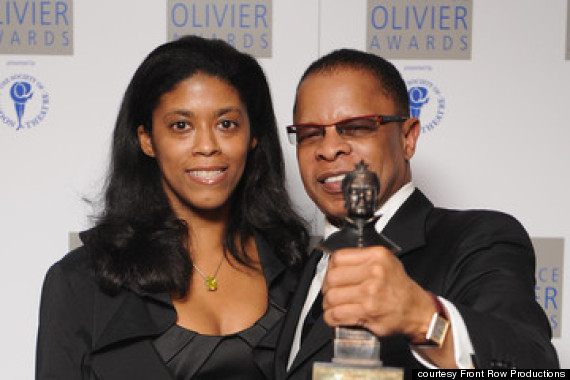 What does it mean to be a producer on Broadway? What does it take?
Stephen C. Byrd: We are the only African-American producers on Broadway presently. That being said ... there are a number of people who are listed as producers who are basically passive investors. A producer selects the script or the project, if you will; raises the money, the financing for the project; gets a theater; and hires everyone from the director down to the PR person or marketing team. We are granularly involved in every aspect of the production. We are creative producers from start to finish. We have been able to do this both on Broadway as well as London's West End where we were the first people of color to ever produce [a play].
Talk about the significance of being a black producer on Broadway.
Stephen C. Byrd: There's an audience between Tyler Perry and August Wilson that hasn't been addressed. And coming to Broadway, we are bringing business models that haven't been done. Many of our colleagues and contemporaries are entrepreneurs who just inherited it from the family, and wealthy people who just put money into Broadway. You ask a question and they say, "Well that's the way it's always been done" ... and we're saying that doesn't work now.
Broadway is an old boys club, a very closed club. Unlike Hollywood, on Broadway if you don't get a theater, you don't have a show … you can be all dressed up and nowhere to go.
We are very very involved in Broadway, but when we sit down at the table, all I see in terms of someone who looks like myself is Alia. We are very happy to carve out our little niche, but it's a tough cookie ... and people don't realize. It's like that little proverbial duck gliding across the water but he's paddling like hell down below.
What is a part of the job people probably would not expect?
Alia Jones-Harvey: That we are involved in all of the functions of the production. I compare producing to being the CEO of a startup business. From conceptualization to realization of the end production ... It's a monumental task.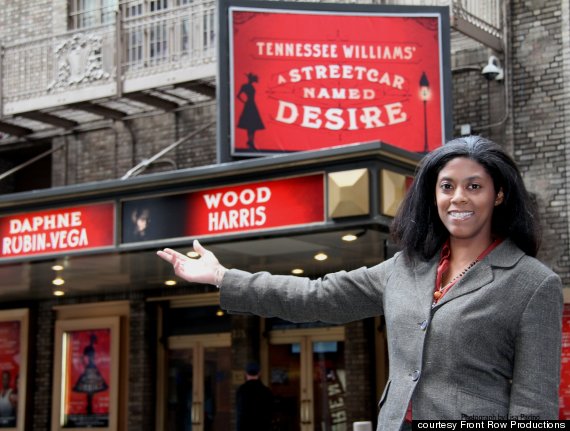 What sparked your interest to sign on as a producer for "Romeo and Juliet"?
Alia Jones-Harvey: With Condola Rashad cast as an African-American Juliet, it became interesting to us because we saw it as an opportunity to attract new audiences to Shakespeare, as opportunities for our investors who are interested in our mission as well.
Stephen C. Byrd:And that mission is non-traditional, multi-racial casting on Broadway and involvement of people of color both onstage and behind stage. What was attractive in part to me was that half the cast in black and half is white. That to me is non-traditional inclusive casting and it's never been done before with "Romeo & Juliet."
Is race just a visual cue or is it explored more deeply?
Alia Jones-Harvey: I would agree with your statement that it is a visual cue. The story line isn't altered at all; it's the same story line. It's just a visual cue that gives the audience another insight into why there may be a feud. But Shakespeare never revealed why the Montagues and the Capulets had this vendetta against each other. So it's always been a question throughout time: why do the Montagues and Capulets hate each other so much? And, because he's never revealed it David Leveaux chose not to define their feud as a racially motivated feud and he specifically addresses that.
What's been your biggest victory as a team?
Stephen C. Byrd: Raising money, doing all the things that producers do is a victory, because it's a team effort. And we're always on the learning curve; we don't know it all. Unfortunately, unlike a lot of people, the veterans in theater now, they've had mentors to walk them through this minefield called producing on Broadway. We didn't have that. I had to go to Coliseum Books and buy every book on producing in theater once we knew we had the rights. I didn't even know how to make an offer, and I found that the same person was authoring all of these books -- Donald Farber. [He] remains, at 90 years old, a preeminent theatrical attorney in the business, who wrote most of the theatrical law. I gave him a call and he invited me over to his office, and he's been our attorney ever since it's inception.
How did you make the transition from the finance industry to Broadway?
Stephen C. Byrd: Finance has been my life. I was at Goldman Sachs for a very long time, so that to me is something that's very native to me from a business perspective.
The transition was more of doing something that I enjoyed waking up to every morning, as opposed to just going to work and dealing with people I didn't necessarily like. And I enjoy the chemistry of working with Alia.
Alia Jones-Harvey: I went to school specifically to study entrepreneurship [and] entertainment. After the first production, which was all so unexpected ... Stephen and I decided that we had such a wonderful experience that we wanted to do it again, and we wanted to look at it as a career as opposed to a project.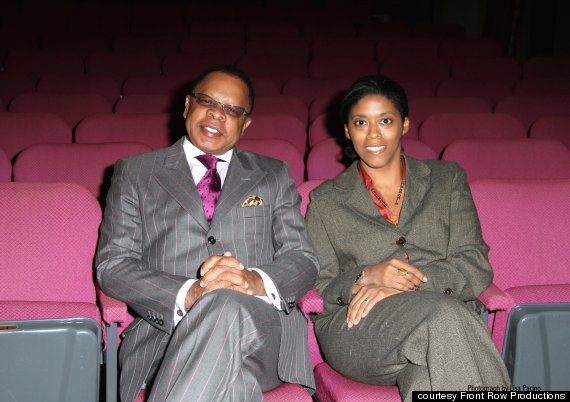 What's next? Stephen, you mentioned "Black Orpheus" is anything solidified for that yet?
Stephen C. Byrd: We are negotiating with a major major director for "Black Orpheus." It's a project that's been dear to my heart for a long time (I've seen the movie over 35 times and I can't see it enough) and it's never been here in the States before. It's an iconic project, a Brazilian national treasure, and this will be our first musical. It's a great love story with great music, and we haven't seen that with people of color on stage. It has great music; it resonates.We are looking at bringing it to Broadway in the fall of 2014.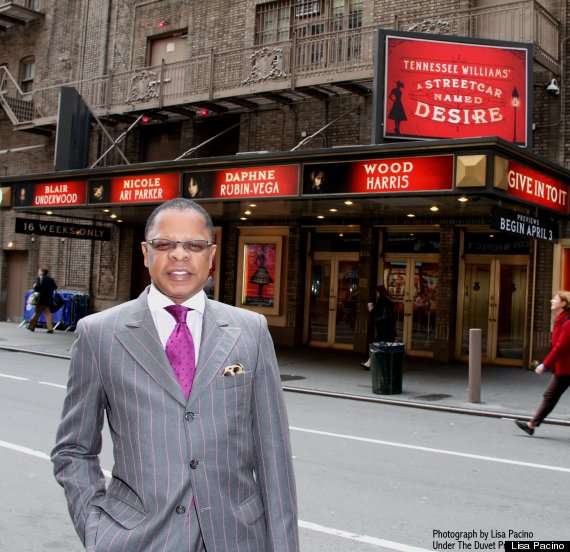 Is there anything else you would like to add or share?
Stephen C. Byrd: [I] would like to have more African-American actors think about coming to Broadway, as opposed to picking up checks doing pilots. I just think they should really think about, because we don't really have the depth of the James Earl Jones' and Phylicia Rashad's anymore. Anika Noni Rose is probably the youngest and probably last out there. Well, I should say Condola Rashad whose dedicated herself and not taken off to do [a pilot.] I'm thankful for that but we really need are more people who have established names because there are great great great actors, make no mistake in New York on the stage.
Alia Jones-Harvey: We are always challenged with encouraging investors of looking at Broadway as an alternative investment opportunity. Of course there's risk to any investment, [but] there are plays and musicals that have been wildly successful.
Before You Go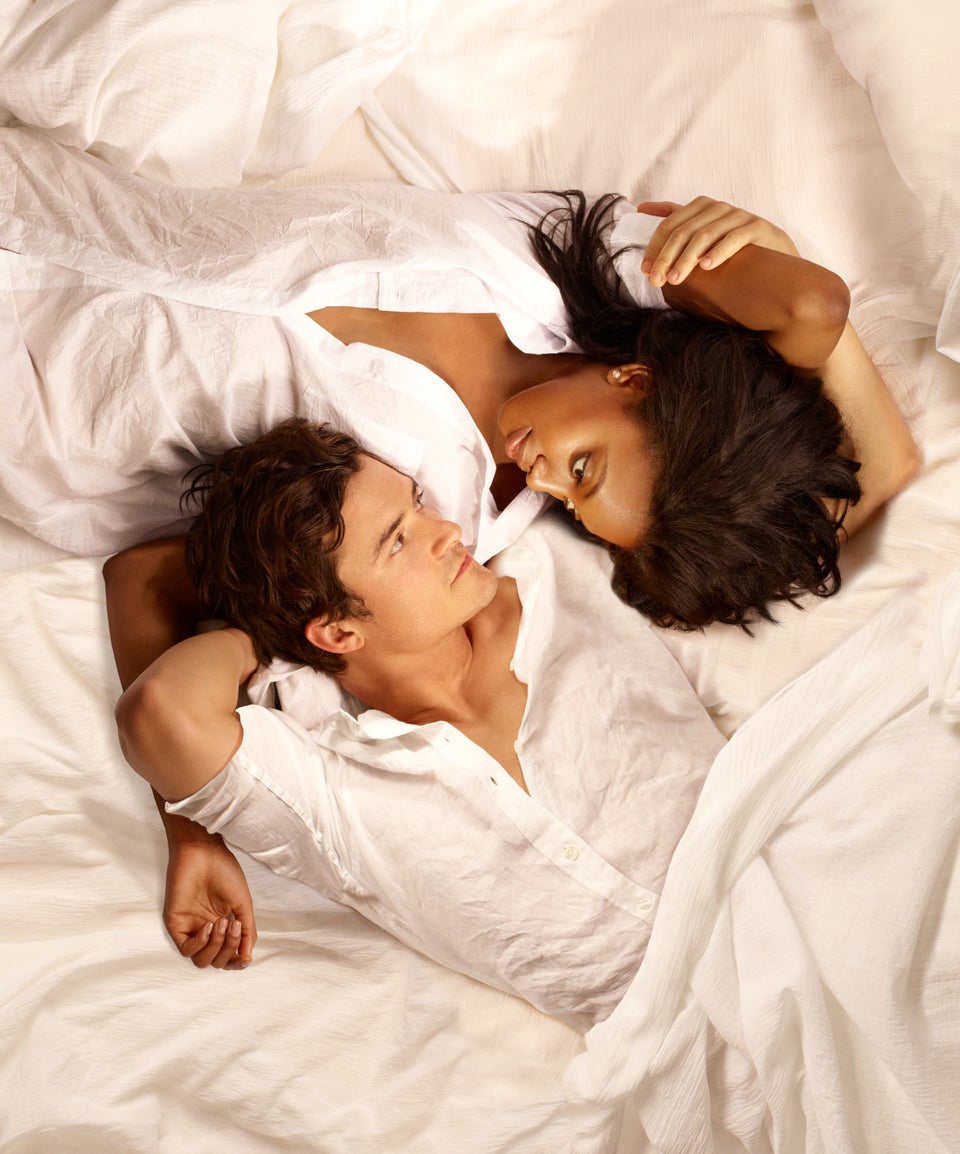 "Romeo and Juliet" On Broadway
Popular in the Community