Most of this new audience has come for the Donald Trump jokes, which Colbert has made his current specialty.
As such, YouTube clips from "The Late Show" often gain a large viewership when he makes fun of the current president. But his latest viral video actually doesn't have a single mention of Trump.
In a segment aimed at the Colbert superfans ― of which there are apparently many ― "The Late Show" host gave a somewhat "Birdman"-style tour of the program's backstage. As a 360-degree camera followed him through rooms and dark corridors, Colbert eventually ran out to host an actual show.
Watch once to follow Colbert. Watch again to see all the different angles of where "The Late Show" sausage gets made.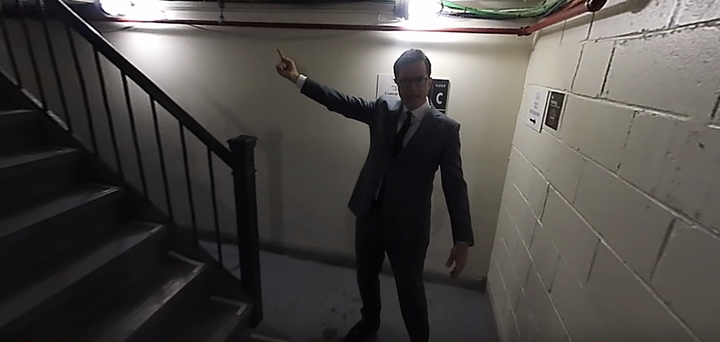 Colbert is an informative tour guide in the video, as he relays trivia about different elements of the Ed Sullivan Theater where his show is filmed. It's not exactly clear whether Colbert is making up some of the facts, but his stories of elephants and a trap door are entertaining nonetheless.
At the end of the tour, Colbert goes though the motions of what is apparently his pre-show ritual. He pops a mint in his mouth (for the guests' sake) and pumps himself up in front of a mirror.
The mirror moment is oddly reminiscent of the final scene of the original "Twin Peaks," involving Agent Dale Cooper. This is particularly strange, as multiple people online have brought up that Colbert and Cooper share some resemblance. Perhaps there's something mystical Colbert isn't telling us.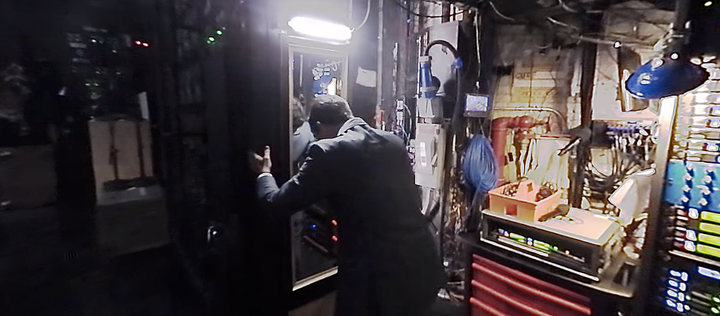 REAL LIFE. REAL NEWS. REAL VOICES.
Help us tell more of the stories that matter from voices that too often remain unheard.
BEFORE YOU GO