It's a rare moment when Stephen Colbert actually wants to win an award from President Donald Trump. But the "Late Night" host is clamoring to be considered for the president's fake news awards.
Soon after threatening nuclear war with North Korea over Twitter, Trump sent another tweet announcing "THE MOST DISHONEST & CORRUPT MEDIA AWARDS OF THE YEAR." The president said he'll name the winners on Monday, and Colbert wants in.
"Nothing gives you more credibility than Donald Trump calling you a liar," Colbert said.
So Colbert created a "For Your Consideration" ad and posted it on a billboard in New York City's Times Square. The ad, which has a decidedly Edward R. Murrow-feel, says Colbert would like to be considered in all categories including "Outstanding Achievement In Parroting George Soros' Talking Points" and "The Eric Trump Memorial Award For Disappointment," among others.
Check out Colbert describing the ad in the video above.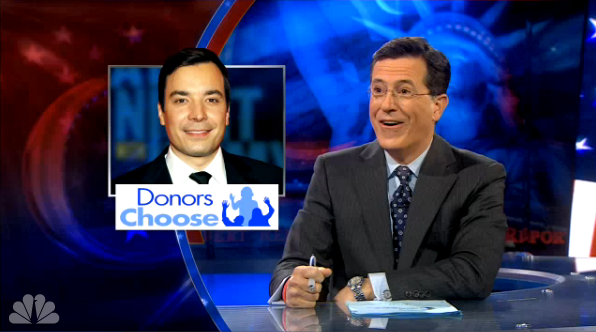 8 Reasons Stephen Colbert Is The Ballsiest Comedian On TV