Donald Trump sniffed so frequently that it became a major topic on social media only minutes into the debate, and "Late Show" host Stephen Colbert had some theories about what was going on.
"Trump sounded like he was fighting off a cold," Colbert said. "With cocaine!"
Colbert said the Republican presidential nominee sounded like a "coked-up best man in the bathroom at a wedding" and "like Scarface... but with more face."
Hillary Clinton, on the other hand, was so well prepared that Colbert had a new nickname for her: Preparation H.
See his full debate analysis in the clip above.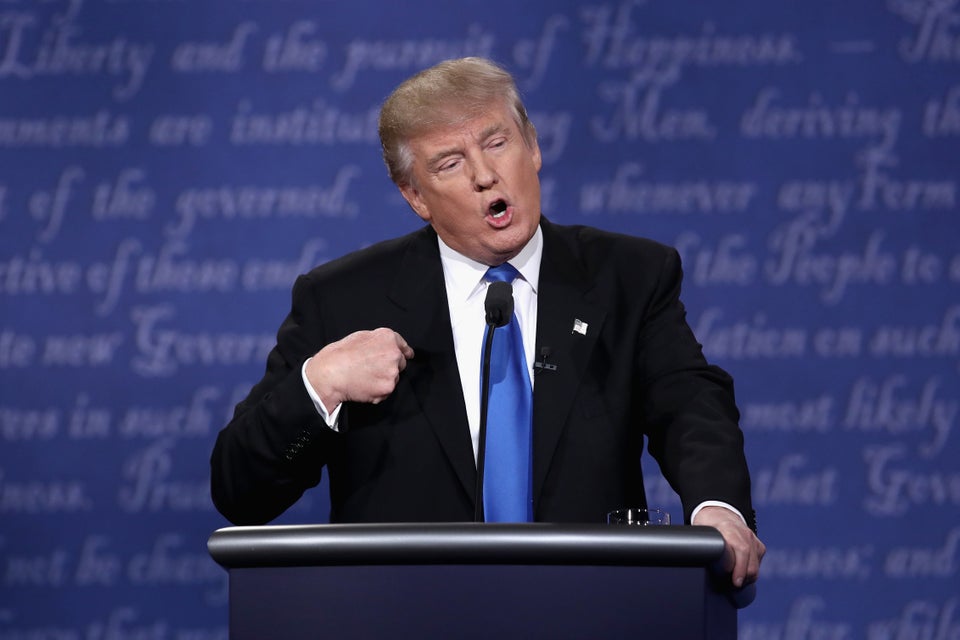 Trump And Clinton Face Off In First Debate But Whose Face Won?
Popular in the Community