The Federal Communications Commission (FCC) announced May 19 that it had received over 5,700 complaints from viewers about the May 1 episode of "The Late Show with Stephen Colbert," with most condemning the host's "cock holster" joke, Politico reports.
The nature of the individual complaints varied widely. Still, many pinpointed what they saw as the homophobia underlying Colbert's words. "By using accusations of being gay as an insult," one Illinois viewer wrote, "it implied that there is something wrong with being gay." A New York felt similarly, telling the FCC, "I really thought we left this kind of bigotry in the wastebin of history. Instead I have to endure it during dinner with me and my husband's son."
Viewers from both sides of the political spectrum were equally angered by the Colbert rant, even if their complaints differed in their specifics. "I know all you Commie shills hate this president," one complaint from Florida read, "but it is your job to keep these Leftists from dragging this nation further into the gutter."
There's no word yet on what impact the volume of complaints will have. On May 5, FCC chairman Ajit Pai said his agency had launched an investigation into Colbert's Trump joke and would "apply the law fairly and fully."
"I have had a chance to see the clip now and so, as we get complaints, and we've gotten a number of them, we are going to take the facts that we find," Pai said on The Rich Zeoli Show on Talk Radio 1210 WPHT, "and we are going to apply the law as it's been set out by the Supreme Court and other courts and we'll take the appropriate action."
If the commission determines that Colbert violated FCC regulations, Pai added, he'd likely face a fine.
Two days after the "cock holster" remark aired, Colbert himself addressed the controversy. On the May 3 installment of "The Late Show with Stephen Colbert," he said he didn't regret making the comments but would "change a few words that were cruder than they needed to be" if he could.
He also shrugged off the claims of homophobia. "I just want to say for the record, life is short," he said, "and anyone who expresses their love for another person, in their own way, is to me, an American hero."
The public backlash, meanwhile, seems to have had little impact on Colbert's ratings. Viewership of "The Late Show With Stephen Colbert" has been boffo in recent weeks, CNN reports. The week following the controversy turned out to be a real win for the show, which beat its closest rival, "The Tonight Show with Jimmy Fallon," by its highest margin (410,000 viewers) since September 2015.
Before You Go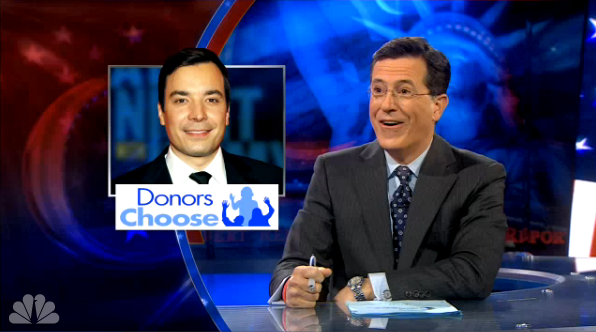 8 Reasons Stephen Colbert Is The Ballsiest Comedian On TV
Popular in the Community