Stephen Colbert is known for his tongue-in-cheek views of controversial subjects, and a recent fracking gag order was no exception.
During his August 15 show, Colbert discussed how oil and gas company Range Resources paid a family in Pennsylvania $750,000 to move away from one of their drilling sites on the Marcellus Shale and to never discuss fracking again. The 2011 gag order reportedly covered not only the parents, but their children, who were 7 and 10 at the time, as well.
"Important lesson, kids: If you don't have anything nice to say, then don't say anything at all," joked the host.
This type of gag order is not the first of its kind. According to Colbert, at least six such cases have been known in the U.S.
"Paying for silence is catching on like tapfire," he cracked.
Although a spokesman for Range Resources claimed that children are not included in the order, the company's attorney disagreed. "I guess our position is it does apply to the whole family," he was reported as saying. "We would certainly enforce it."
Even though the comedian poked fun at the gag order throughout the segment, he ended on a serious note: "These companies are just asking for kids to lie for money," Colbert said. "And in order to get cheap oil, I think we are all willing to lie to ourselves about fracking."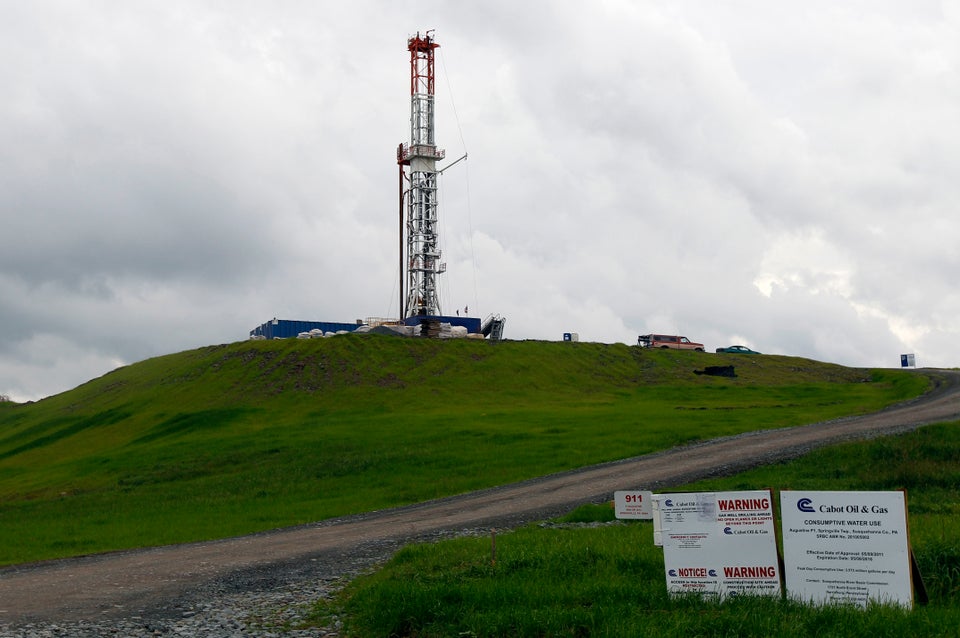 Drilling And Fracking Photos
Popular in the Community