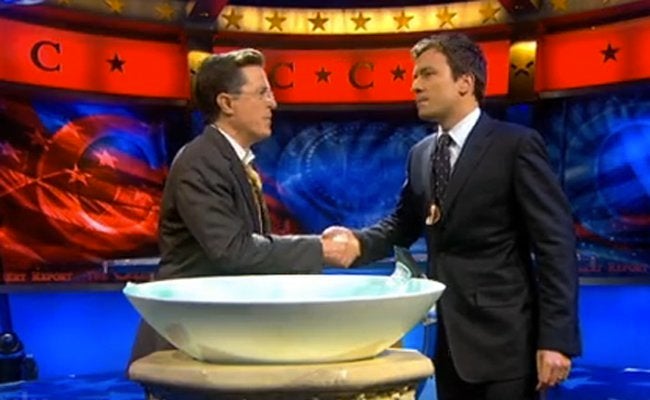 On Thursday night's "Colbert Report," Fallon dropped by to walk down memory lane with what he thought was still his "BFFSM," but after a ridiculous trip down memory lane, both hosts realized that the six months had ended on Sept. 3.
While neither seemed eager to stop being best friends, they did come up with a compromise: become eternal enemies for six months. It may seem a little extreme, but watch the clip below and you'll see it was pretty much the only option.
And make sure you watch until the end to find out who Colbert's NEW best friend might be.
Popular in the Community