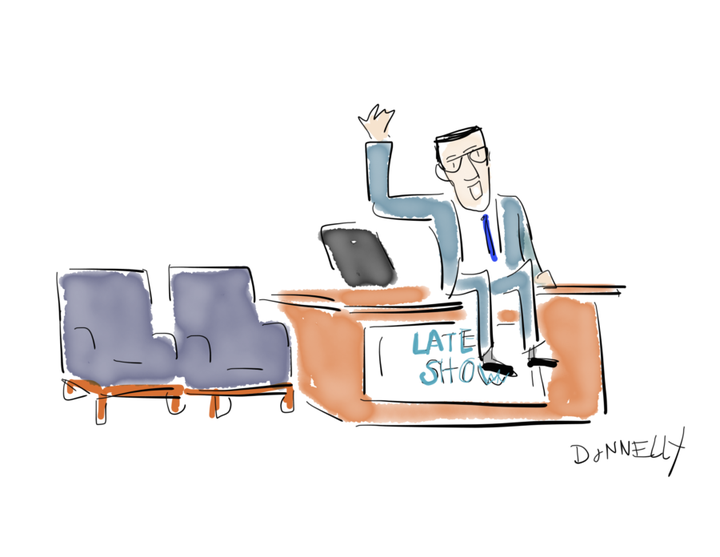 In the back of the Ed Sullivan Theater, behind a studio audience laughing along to Stephen Colbert hosting "The Late Show," Liza Donnelly stood with her iPad "drawing things very quickly."
"I turn the brightness down low so it doesn't distract people," Donnelly said during during a phone conversation with HuffPost on her walk to work.
Donnelly is a professional illustrator who's been a staff cartoonist for The New Yorker since 1982. Recently, she's been live-drawing various events, such as the Oscars and the Olympics. The "CBS This Morning" team brought her on to regularly draw its show from the sidelines, illustrating guests like Bill Nye the Science Guy. This gig eventually led to her live-illustrating CBS's "The Late Show" on Tuesday night, when "This Morning" host Charlie Rose was a guest.
Neither show gave her much directive in terms of requirements for the work. "They sort of just let me go do my thing," said Donnelly.
The result ended up providing an unconventional look into what it's like to watch Colbert host "The Late Show" from within the theater. The illustrations present different angles of scenes viewers of the show are used to seeing on their laptops and televisions.
Donnelly had a monitor in front of her in case she "wanted to see the faces a little more closely," but the fast-paced nature of live illustration doesn't allow for refined details. Faces are slightly warped as Donnelly is trying to capture the essence of what is going on rather than present what could be captured by a camera.
"I knew I was not going to get exact likenesses," said Donnelly of trying to draw the in-house band, Jon Batiste and Stay Human. "And I never claim that I'm a caricaturist. But I try to get a feeling of what's going on."
Donnelly doesn't know yet if she will get to do this again, but she would like to. On her website, Donnelly wrote, "Wherever I live draw, when I am done, I always feel I should have drawn more, particularly behind-the-scenes people and things. I hope they invite me back!"
Here are a few of the illustrations from this week, but be sure to check out the full collection on Donnelly's website: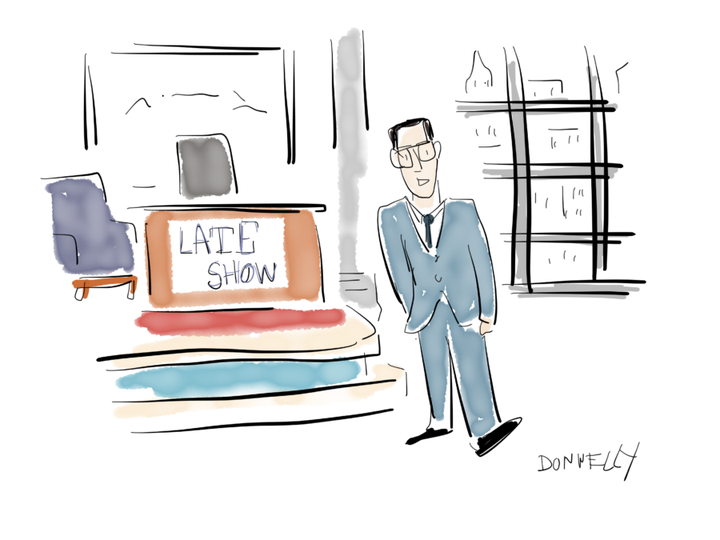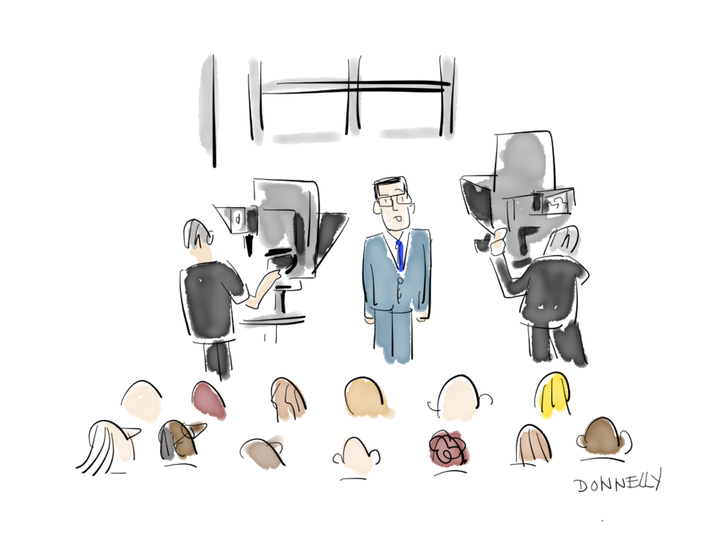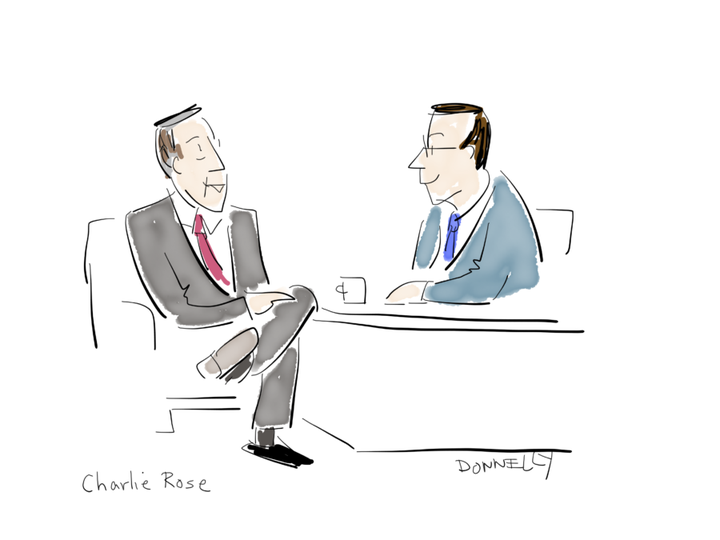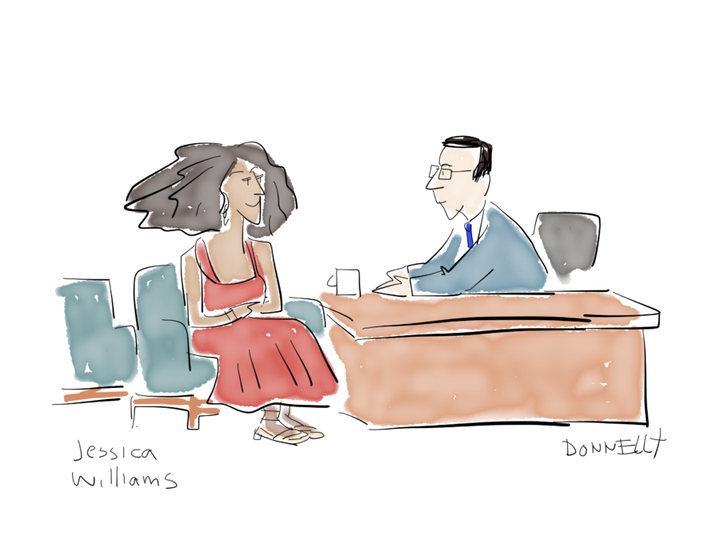 Calling all HuffPost superfans!
Sign up for membership to become a founding member and help shape HuffPost's next chapter
BEFORE YOU GO