In a rare moment, Stephen Colbert was at a loss for words.
"The Late Show" had already taped when Colbert learned about the Paris attacks that left more than 120 people dead on Friday, so the late night host got behind his desk once again and struggled to make sense of it.
Colbert tried his best to explain the situation and got choked up, saying, "We add our thoughts and prayers to everyone in Paris, and now, um, we'll see you on Monday."
There has been an outpouring of support from celebrities in the wake of the attacks, many calling for #PrayersForParis. After his emotional speech, Colbert paused and regained his composure before simply adding, "Good night."
"The Late Show with Stephen Colbert" airs weeknights at 11:35 p.m. ET on CBS.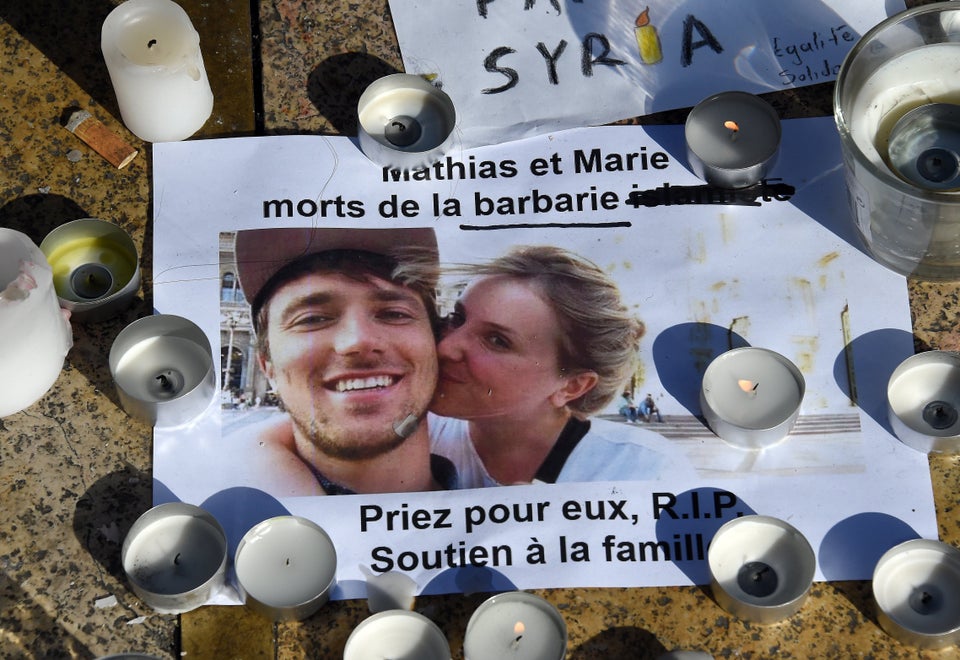 Paris Attacks
Popular in the Community