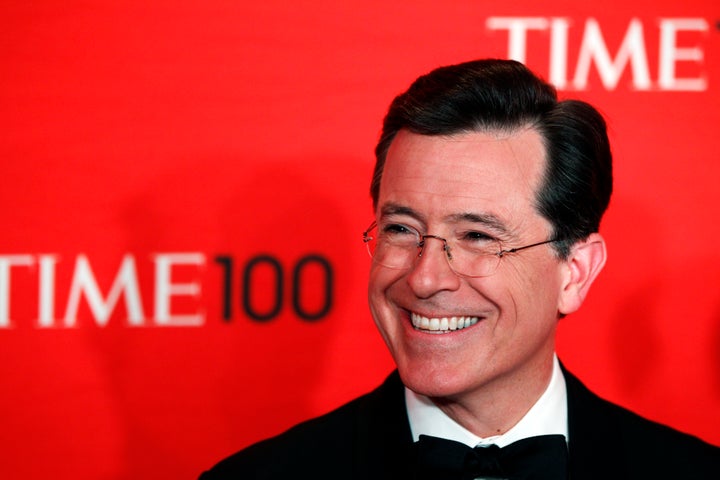 As a result, Colbert's staff has been enjoying some top-notch grub.
The staff is rewarded with pizza on Tuesdays if it beats Fallon ― the usual champion ― in Nielsen's ratings, according to The New York Times. That means they've been chowing down on some cheesy goodness for the past 10 weeks.
"Throughout the offices of 'The Late Show,' staff members could be heard saying, 'Pizza! Pizza!'" observes the Times in its profile on Colbert. 
Fallon's "Tonight Show" received strong backlash in September when the host invited Trump on his show. Rather than confronting the then–Republican nominee about his campaign, built on xenophobic promises, the awkward interview featured softball questions and Fallon tousling Trump's hair.
In contrast, "The Late Show" has been relentless in its lampooning of the president and his administration ― apparently satisfying audience demand for political talk. (The late-night host also shared his very raw reaction to Trump's win during a live special of his show.)
But Colbert told the Times that he doesn't think his ratings spike has had anything to do with Fallon's lackluster Trump interview. 
"The theory that that hair tousle made a difference is based on the supposition that Jimmy's fans went to him for political acumen," Colbert told the Times. "I don't think so. They go there for fun. They go there for his nature, his spirit."
Aw, just steal a pizza our hearts, Colbert!
Calling all HuffPost superfans!
Sign up for membership to become a founding member and help shape HuffPost's next chapter
BEFORE YOU GO