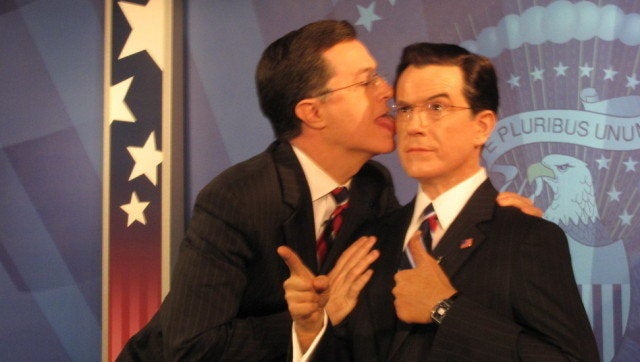 WASHINGTON -- The newest permanent exhibit at Madame Tussauds wax museum is a figure based on a fake newsman. The real life Stephen Colbert attended the unveiling of wax Stephen Colbert, based on the Stephen Colbert he plays 160 nights a year on "The Colbert Report."
Colbert said at the unveiling that the figure -- which wears clothes that non-wax Colbert has worn on television, including a Brooks Brothers suit, shirt, tie, lapel pin and cuff links -- is "100% accurate. I even sent them a DVD of my last colonoscopy."
He told The Huffington Post the figure also "freaks me out."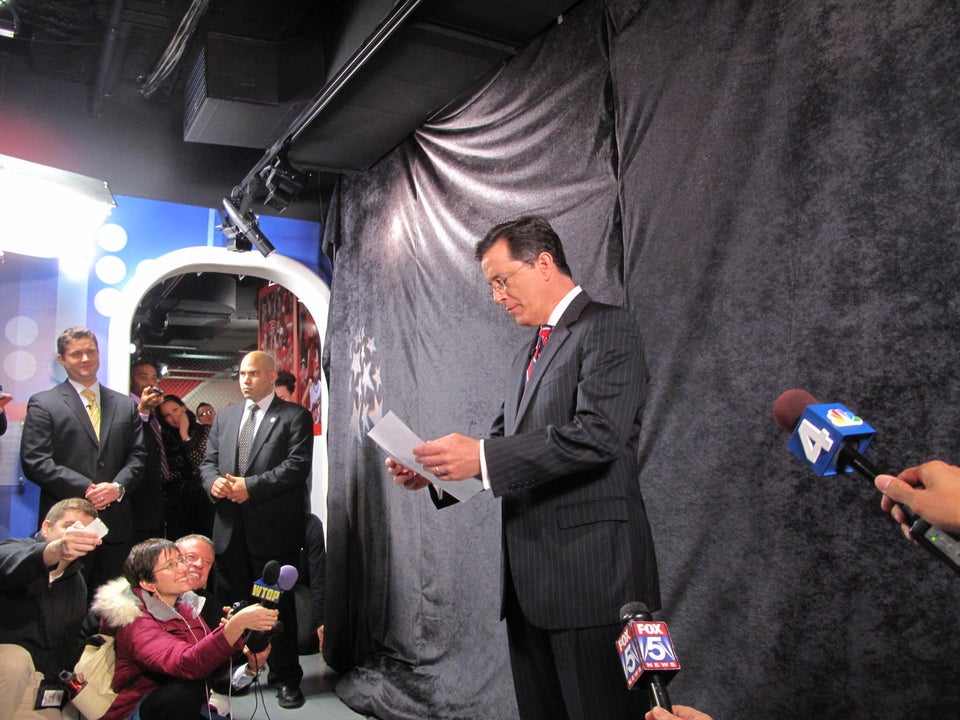 Stephen Colbert Wax Figurine
"Being cast in wax is true immortality, as long as the earth is not in any way getting warmer," Colbert said in the air-conditioned wax museum, where he described himself as the latest "waxen American."
"There's no chance humanity will ever forget me now. Or at least for six more months," he said.
The Huffington Post spoke to Colbert upon seeing his newest tribute:
The Huffington Post: Is this figure Stephen Colbert the television host or Stephen Colbert that goes home to his family and works with people like Amy Sedaris?
Stephen Colbert: This guy here is the character.
HuffPost: What will your wife think of this?
Colbert: I hope she's proud. It'll give her something to do with the children the next time we visit D.C.
HuffPost: Will you take the children?
Colbert: Sure! Absolutely.
HuffPost: Will it freak them out?
Colbert: Of course! It freaks me out.
HuffPost: As a Catholic man that teaches Sunday School, isn't this sort of a false idol?
Colbert: I am a Catholic man. I do teach Sunday School. Catholics have false idols. If I were a Muslim or a Jew this would not be good.
HuffPost: So maybe this is why Jon Stewart doesn't have one.
Colbert: That's probably the only reason. Are you implying Jon Stewart is a Muslim?
Colbert: Legally I can't.
Popular in the Community