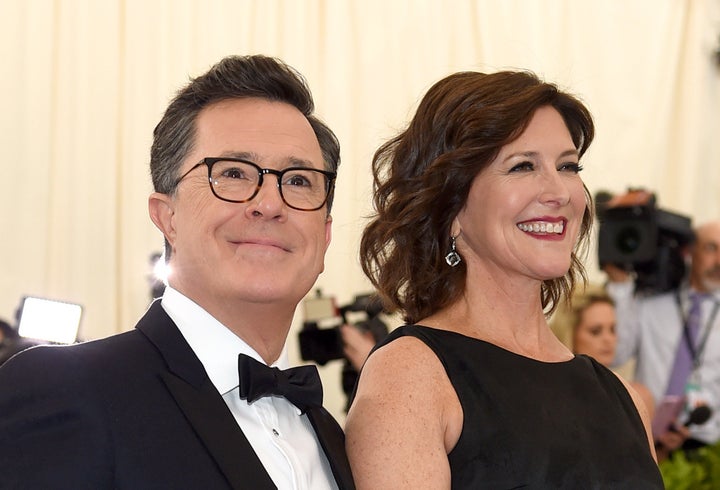 In case you missed him amid the tulle and whatever Katy Perry was wearing at the Met Gala on Monday night, Stephen Colbert was also in attendance with his wife, Evelyn McGee-Colbert.
The two, who've been married for nearly 25 years, probably won't appear on any best dressed lists for their relatively tame getups, but they did share a so-cute-it-hurts moment with Humans of New York photographer Brandon Stanton.
Stanton apparently had an all-access pass to the festivities and photographed the couple, after having a moment with Blake Lively and Ryan Reynolds. He even got the typically emotionally averse Colbert to open up about their relationship and McGee to reveal why she finds her husband "sexy."
As the caption doesn't exactly specify whether McGee or Colbert is speaking, we can assume that she starts off the exchange.
"He's so sexy," McGee presumably said, according to the caption. "And he taught me the importance of being silly."
"Being silly is so important. Silly is the opposite of grief. It's throwing yourself into a moment without care. You can't always maintain your status as a dignified person― it gives you blinders," said Colbert. "When you always expect the world to fulfill your expectations, it wears you down. It closes you off."
"So sexy," McGee reiterated.
During a live taping of "The Late Show" in 2016, Colbert shared the couple's origin story. Apparently, the comedian met his wife while he was deciding whether to marry a woman he'd been dating for a few years.
He went home to South Carolina to contemplate his romantic future and ended up locking eyes with McGee at the opening of Philip Glass and Allen Ginsberg's opera. Colbert said that from the moment he saw her, he knew she would be his wife. Only later did they realize they two actually grew up blocks away from one another. The rest was history.
Before You Go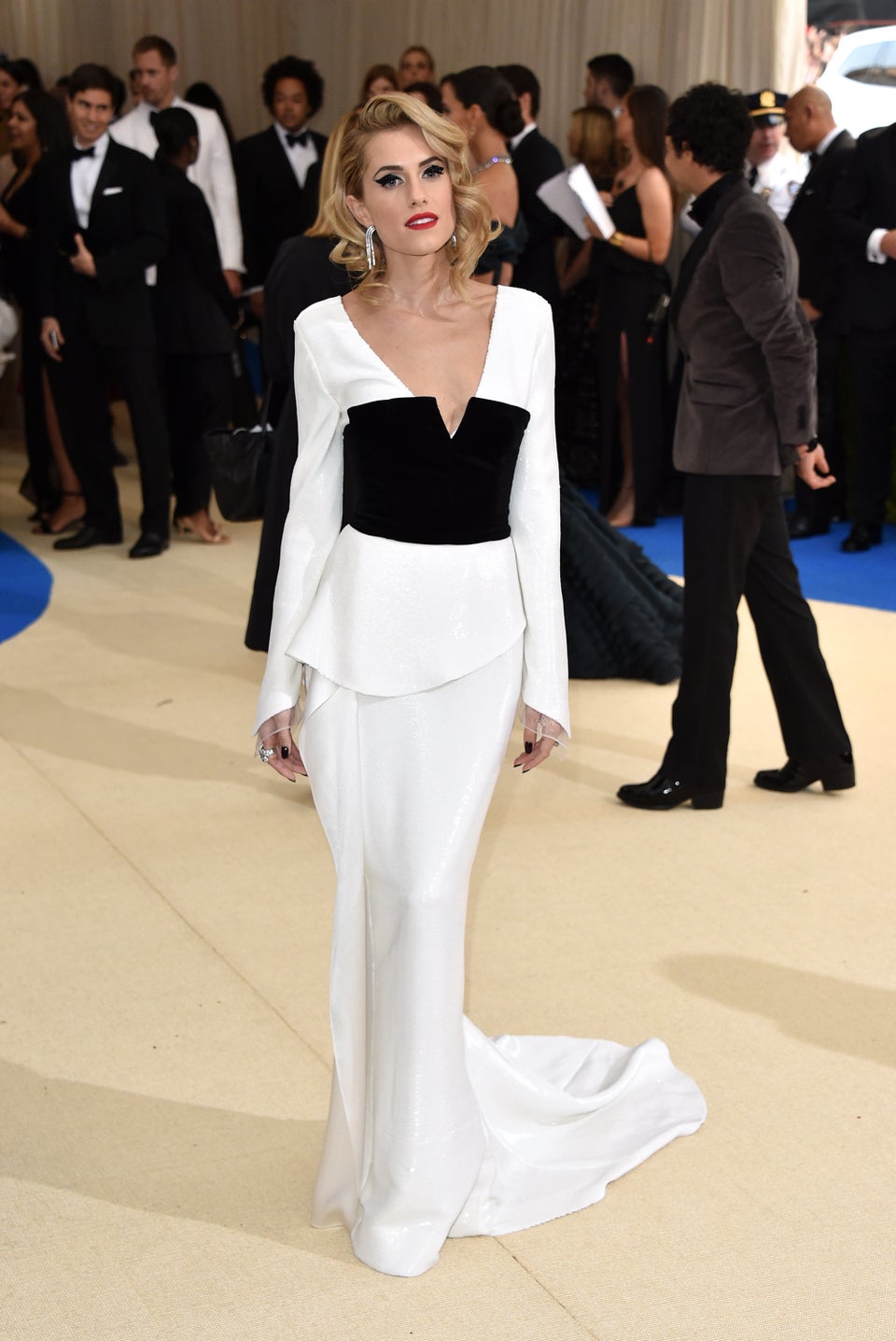 Met Gala 2017
Popular in the Community