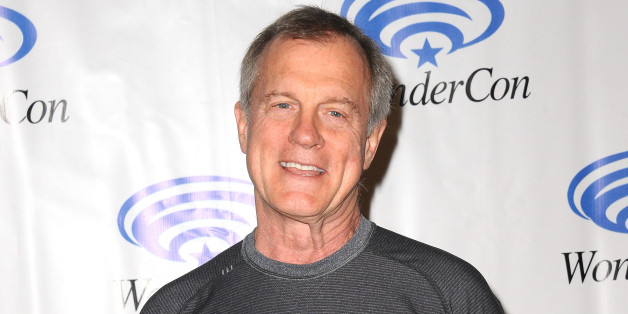 Police responded to reports of a gunshot at the Los Angeles home of actor Stephen Collins on Tuesday night, but say reports the "7th Heaven" star had shot himself are untrue.
Collins had been in the news all day after he was reportedly heard on a recording obtained by TMZ confessing to child molestation and exposing himself.
He was then fired from his role on the film "Ted 2," and resigned from the National Board of the Screen Actors Guild. In addition, the New York Police Department said it was investigating a complaint filed in 2012 over allegations of lewd conduct on an underage girl in 1972.
On Tuesday night, someone reported a gunshot at Collins' home in the Tarzana neighborhood. The Los Angeles Police Department told Buzzfeed that officers responded, but didn't find anything.
LAPD officer tells me there was no shooting tonight at Stephen Collins home. He is "alive and well" and not even at that location

— Jon Passantino (@passantino) October 8, 2014
However, reports spread on social media that Collins had shot himself after former "Baywatch" actress Donna D'Errico, who lives in the same neighborhood, tweeted: "That guy from 7th Heaven lives right around the corner from me & just shot himself a few minutes ago..."
She later deleted the tweet, but it had already been retweeted numerous times -- and, in a number of cases, the information was repeated without attribution.
D'Errico later deleted the tweet and apologized for spreading false rumors:
I just tweeted out what I was being told by my neighbor who were on scene. I apologize for tweeting what I'd heard before confirming it.

— Donna D'Errico (@DonnaDErrico) October 8, 2014
Her mea culpa led to the following responses from the LAPD's social media coordinator:
@DonnaDErrico @LAcrimes That why I dont tweet anything that my neighbor tells me

— Officer Lee (@LAPDLee) October 8, 2014
The amount of false information that was being tweeted regarding the Tarzana incident is mind blowing. Lets check facts next time, people.

— Officer Lee (@LAPDLee) October 8, 2014
BEFORE YOU GO
PHOTO GALLERY
Celebrity News & Photos