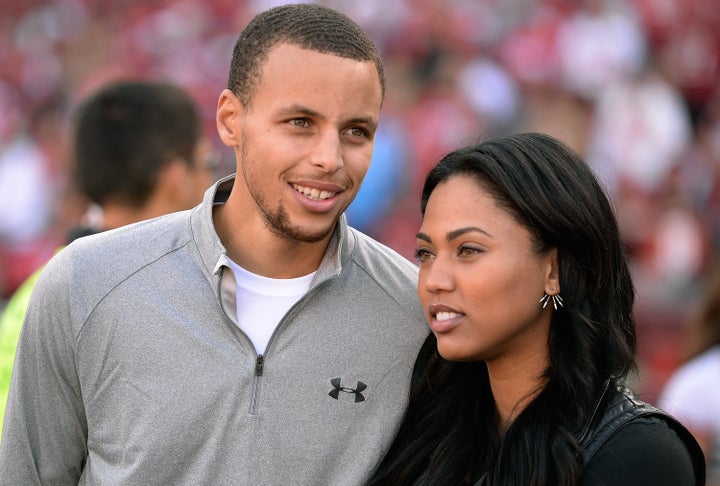 NBA star Stephen Curry's wife, Ayesha, confirmed in a blog post that she gave birth on Friday to her second child, Ryan Carson Curry.
"The gift of life is truly an indescribable thing. We were fortunate enough to experience it all over again friday night!" Curry wrote on her blog Sunday. "Our beautiful little Ryan Carson Curry arrived perfectly healthy and happy!"
"She arrived a little early through a quick 3 hour labor and was a small 6lbs 1 oz," she added. "I was able to birth her naturally without an epidural. This is something I've always wanted to do and was so happy to get through it with the help of my darling husband and amazing doctor."
The couple announced on Instagram in January that they were expecting the child. Stephen Curry posted a tweet earlier this weekend that hinted at the birth, but didn't directly confirm it.
Ryan Carson is the couple's second child. Their first, Riley, is already well-known to both basketball and non-sports fans alike, as she charmed her way through the NBA Playoffs earlier this summer.
"Riley is completely enamored with her little sister and has taken on her role as big sister beautifully," the girls' mother wrote on her blog. "I am already so proud of her!"
Ayesha Curry has been blogging about the expected arrival of their latest addition. Previously, she shared photos of the baby's nursery-to-be.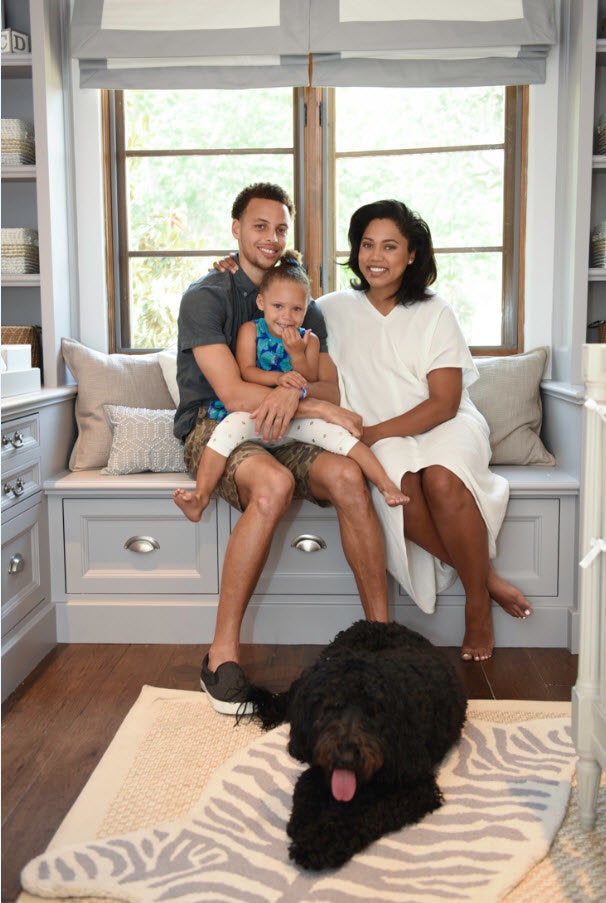 The Curry family pictured in the nursery for the new baby.
Stephen Curry, who was named this year's NBA MVP and won the 2015 NBA championship with the Golden State Warriors, met Ayesha in church while the pair were growing up in the Charlotte, North Carolina, area. They married in July 2011.
Related
Popular in the Community