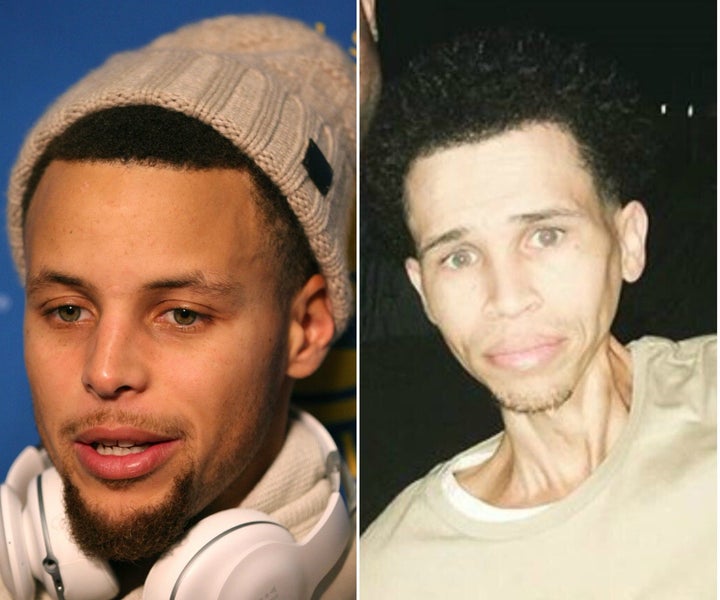 A Stephen Curry look-alike is fighting back after a picture of him became a mean-spirited meme.
Users on social media started referring to 31-year-old Leon Mitchell, who is a cancer survivor, as "Meth Curry," implying that he looked like a stereotypical drug addict.
In response to the cheap jabs, Mitchell posted an Instagram collage on Wednesday alongside a passionate caption.
"I've struggled deeply for years with the devastating effects cancer treatment plagued my body with," Mitchell's caption read. He continued to explain that the treatment resulted in the destruction of his "neck, shoulders, nose, throat and ability to function normally."
"Meth Curry" is no laughing matter. Mitchell's a cancer-surviving hero -- not a meth addict-turned-disposable meme.
His caption concluded with a perfect message: "I am more than a meme, I am a father, husband, survivor, mentor, community advocate, and positive motivational speaker. Proud to have endured and conquered everything I have!!!!"
Stephen Curry: From Rookie To Stardom
Related
Popular in the Community