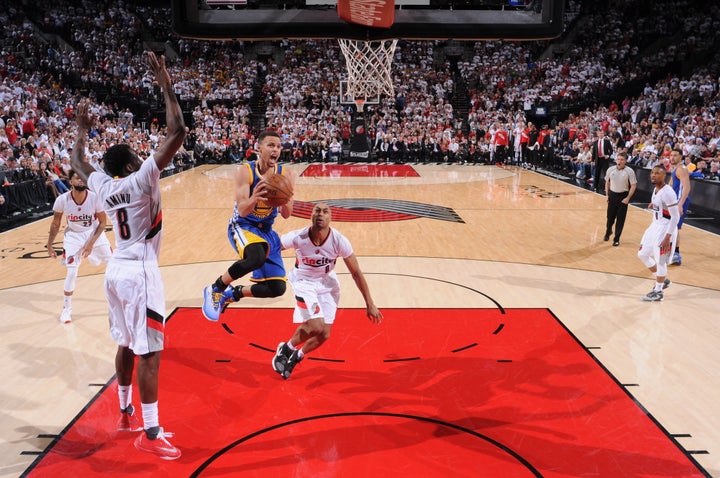 The ever-intensifying competition for eyeballs in an online media landscape with a seemingly endless number of publications, posts, tweets, videos and statuses has led to an economy dependent upon hyperbole.
With so many publications vying every minute to convince a finite number of humans to stop mid-News Feed and realize their story is the one that matters, media outlets have taken to creative (and often deceptive) eye-catching tricks to heighten their chances. This is the reason for the rise of "clickbait," headlines that scream "LOOK AT ME" in the hope of cutting through the noise and winning your attention, even for a few mere seconds. It is the reason you can't believe what happens next, and that you need to see this hot new thing. It is the reason behind "WHOA" and "LOOK" and "WATCH" and "GASP," that the best thing ever happens every night, and that the worst thing ever happens, too.
By sheer force of competition, the online media has gotten great at twisting hyperbole to their advantage, much to the dismay of many of its consumers (and if you ask them privately, many members of the media, too). 
But at least we have Stephen Curry, the one member of the sports establishment that is beyond all that. The greatness of what Curry did on Monday night in five minutes of overtime cannot be exaggerated by the Internet. There are no tricks in the Secret Online Media Handbook to adequately describe what he did, nor any clickbait devices that would come across as deceptive, or exaggerated, or groan-worthy, or insincere. For once, someone actually did something that was amazing. For once, a human being was placed into a situation, and you truly could not believe what happened next.
Curry had not played in 15 days. He had missed his last four games with an MCL sprain. He was only supposed to play 25 minutes, to shake off the rust during Game 4 of the Western Conference semi-finals against the Portland Trail Blazers so that he would be fully ready to return to his MVP form during Game 5. Instead, he entered overtime with a respectable 23 points, then spent the next five minutes disrespecting the entire Trail Blazers organization.
Every shot from Stephen Curry's historic 17-point overtime.
In a game that was supposed to work as something of a warm-up for an injured star hoping for the best, Curry took advantage of the Trail Blazers' defense when it faltered and overcame it when it did everything right. By the time the final buzzer sounded, Curry had scored 17 points in a single overtime -- the most by any player in NBA history, playoffs or regular season -- and 40 for the game, the most by a bench player in the history of the NBA playoffs to boot. 
The Warriors won the game, 132-125, putting them up 3-1 in the series. But as has been the case in so many of the Warriors' games this season, the victory felt like an afterthought. Climbing back from injury, Curry had outscored the opposing team 17-14 in overtime. "I'm here! I'm back!" he screamed. And he was.
Calling all HuffPost superfans!
Sign up for membership to become a founding member and help shape HuffPost's next chapter
BEFORE YOU GO
PHOTO GALLERY
Monster Dunks From The 2015-2016 NBA Season