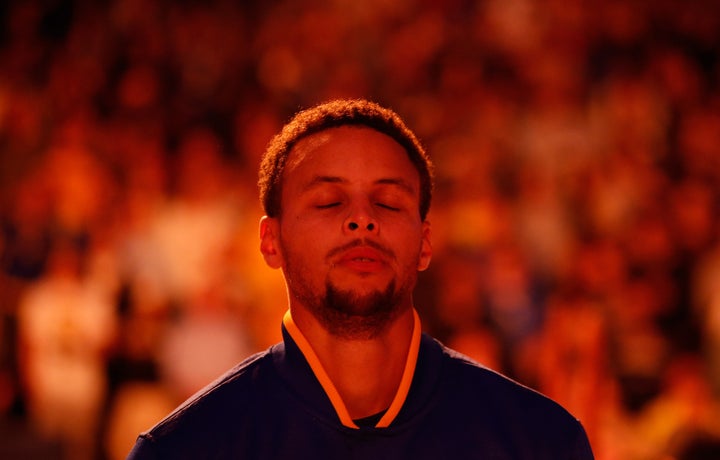 In transition, a step-back three. In the corner, fading away, to tie the game, a three. Crossover, crossover, behind the back, another three. Unless you were entirely off the grid, in some place that had no access to ESPN, Twitter or GIFs for the past 12 months, it was virtually impossible to miss Golden State Warrior point guard Stephen Curry's nightly barrage of show-stopping jump shots from downtown.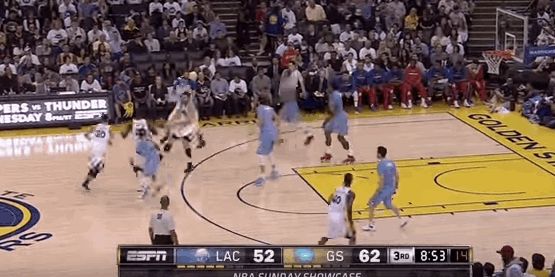 Curry connected from deep at an unbelievable 44.3 percent clip in 2014-2015, a stat that comprised just part of his MVP-earning 48.7 percent overall field goal clip. His Warriors team skipped through the regular season, whipped through the Western Conference's stacked half of the playoffs bracket and -- after a slight scare in the shape of 6-foot-4-inch Cleveland Cavalier Matthew Dellavedova -- grabbed hold of that elusive Larry O'Brien Trophy, winning the NBA title.
Curry was great. Inspiring, even. Now, if it's possible, he has somehow raised his play to an entirely new level -- and we mean that literally.
Look at those dots representing 2013-2014 MVP Kevin Durant and human highlight reel Blake Griffin, then crane your neck up -- higher, higher still -- until you see Curry's name at the top of the image. This graphic charts the number of shots a player has taken against his true shooting percentage -- an advanced metric that essentially adjusts for any given shot's difficulty in a way that the typical field goal shooting percentage statistic cannot.
Steph Curry is somehow shooting a true shooting percentage of 76.3. To give some perspective, that's a 20 percent increase over what Steve Nash, maybe the greatest shooter ever, shot in his 2005-2006 MVP campaign. If this were Curry's number on the final day of the season, it would easily be the top true shooting clip in league history. It is, quite simply, a ridiculous and possibly unprecedented thing.
Name another great shooter. Ray Allen? OK, Ray Allen, another candidate for greatest shooter ever and the guy that leads the NBA all-time in three pointers made. Allen's best true shooting year came in 2008-2009 when he shot at a 62.4 percent rate -- a 22 percent drop from Curry's masterpiece performance thus far this season. Let's keep going. John Stockton. Closer, but no cigar for the Utah Jazz great, whose 1994-1995 clip of 65.1 is still a day's hike away from Curry's golden 76.3 percent.
As advanced stats expert John Schuhmann points out, even Curry's 2014-2015 shooting performance that nabbed him MVP bragging rights is scarcely comparable to that of this year.
Yes, you read that right, Curry is the third most improved (!) field goal shooter in the league, as of Nov. 5. Even in the realm of unadjusted shooting, he has has bested himself by 8.7 percent (!), clambering from last campaign's 48.7 to a cool 57.4 percent this season.
Put simply, his play right now may just be unparalleled in league shooting lore. Obviously this season has just begun and obviously any number of things could hinder Curry from continuing at this clip. But today, before the word "legacy" begins to sully the conversation around him, let's just enjoy the beauty that is his quick catch-and-release and his street-ball handles, his speed in the open floor and his acrobatics in the lane, as he shoots more and better than ever.
For now, let's just sit back and soak it in every time Steph Curry pulls up and cocks back his elbow, aiming and firing that ever-sweet shot.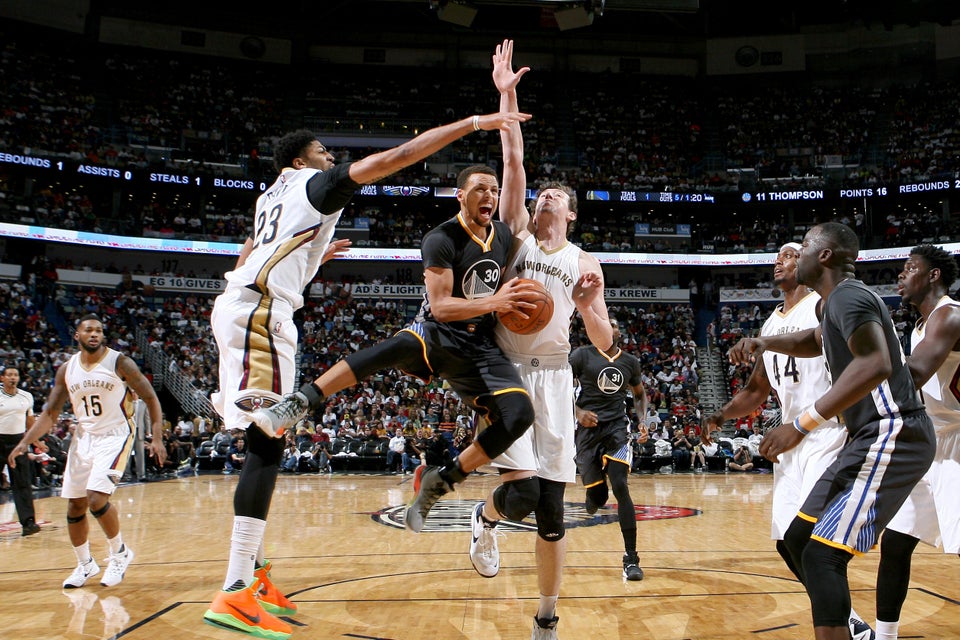 nfl
Support HuffPost
The Stakes Have Never Been Higher
Related
Popular in the Community