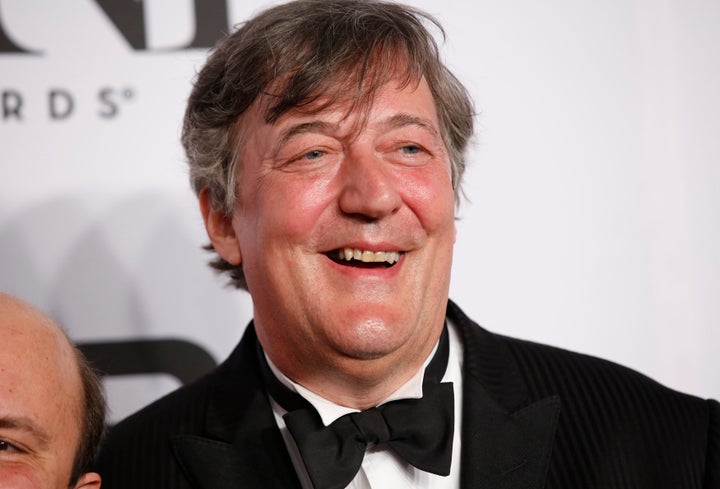 Under the Republic of Ireland's controversial Defamation Act 2009, an individual who publishes or speaks blasphemy "causing outrage among a substantial number of adherents" of a religion faces a fine of up to 25,000 euros, according to the BBC.
An unidentified citizen told the Independent that he filed a complaint against Fry to Gardai, Ireland's police force, shortly after Fry made his comments on TV. That individual, who spoke with the news site on the condition of anonymity, said he continued to follow up with authorities on the investigation's progress, though he wasn't personally slighted by Fry's remarks.
Authorities this week said they were unable to find "a substantial number of outraged people" and they are therefore concluding their investigation, the paper reported, citing an unnamed source close to the investigation.
The man who reported Fry's interview to police said he's content with authorities' handling of the case.
"I did my civic duty in reporting it. The guards did their duty in investigating it. I am satisfied with the result and I don't want to comment further," he told the paper.
I did my civic duty in reporting it. The guards did their duty in investigating it."
Though Fry's comments about God failed to ignite a firestorm of outrage against him, it did spark anger over the law, as well as demands for its removal.
"This is a democracy, and people have the right to express whatever view they do," he said.
Eoin Daly, a lecturer in law at the National University of Ireland, Galway, told the New York Times that the law is in place only because the country's 1937 constitution requires it. Lawmakers obediently followed through on crafting such a regulation but made it so that it is "almost unenforceable," he said.
"There was a constitutional obligation to legislate this offense, but it was not against the constitution to create an offense that was of no use," he said.
The British Humanist Association and Atheist Ireland, which both spoke up in Fry's defense, stressed that even if law enforcement agencies don't prosecute such cases, just having the laws there puts the public at risk.
"Blasphemy laws in England and Wales were repealed in 2008, but nonetheless remain on the books in Scotland and Northern Ireland. Neither law has been used in some time, but that was also true in Denmark, until its 'dead' blasphemy law was resurrected a couple of months ago, to bring charges against someone for the first time in 46 years," the BHA said in a statement on Tuesday.
"The Gardai have not denied that the comments were grossly abusive or insulting in relation to matter held sacred by a religion," the organization stated on its website. "Instead, the reported reason is that the Gardai failed to find a large number of people outraged by the comments."
Atheist Ireland stressed that even if legislators pass a law that they believe won't be enforced, the country's law enforcement officers will.
"The police take our blasphemy law seriously, as indeed they should do, regardless of the nod and wink attitude of our legislators," they stated. "We don't know when the next investigation might happen, or what the outcome might be. But we know that it will have to involve a large number of people demonstrating outrage."
Calling all HuffPost superfans!
Sign up for membership to become a founding member and help shape HuffPost's next chapter
BEFORE YOU GO