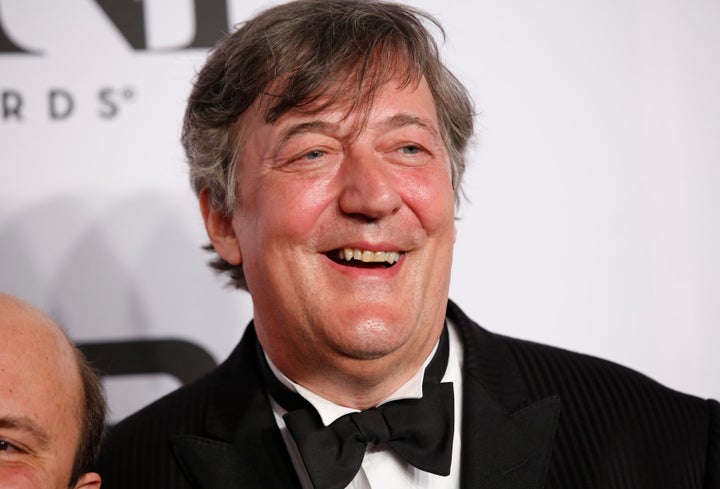 An unidentified member of the public told the Irish Independent they had reported the outspoken atheist's comments to authorities in western Ireland because they were doing their "civic duty by reporting a crime," not because they were personally offended.
Individuals who publish or speak blasphemy can face a fine of up to €25,000 under the Republic of Ireland's Defamation Act 2009, according to the BBC.
"I'll say: Bone cancer in children, what's that about? How dare you create a world where there is such misery that's not our fault? It's utterly, utterly evil," he told Gay Byrne, host of program "The Meaning of Life." "Why should I respect a capricious, mean-minded, stupid god who creates a world which is so full of injustice and pain?"
"The god who created this universe, if he created this universe, is quite clearly a maniac, an utter maniac, totally selfish," Fry added. "We have to spend our lives on our knees thanking him. What kind of god would do that?"
"Yes, the world is very splendid, but it also has in it insects whose whole life cycle is to burrow into the eyes of children and make them blind," he said. 
The individual claiming responsibility for reporting Fry's comments told the Independent that they traveled to the Ennis Garda station to file the report shortly after the interview aired. They've repeatedly followed up with police ever since.
"I told the Garda I wanted to report Fry for uttering blasphemy and RTE for publishing/broadcasting it and that I believed these were criminal offenses under the Defamation Act 2009," the person told the news site. "I simply believed that the comments made by Fry on RTE were criminal blasphemy and that I was doing my civic duty by reporting a crime."
Local authorities told the Independent that they are investigating the complaint but that charges are unlikely.
Other atheists have since rallied behind Fry. 
Atheist Ireland, which has called the defamation law "silly, silencing, and dangerous," responded to news of the investigation by publishing 25 other blasphemous quotes that they released after the Irish law first went into effect.
"It is ridiculous that Stephen Fry is being investigated for a possible breach of Ireland's blasphemy laws," BHA Chief Executive Andrew Copson said. "Not only are such laws detrimental to free speech here in Europe, but they also enable countries like Pakistan, Saudi Arabia, and Iran to justify their own laws, which in the case of 13 states come with a death sentence."
A spokesperson for Fry, reached by the Telegraph, declined comment, stating: "[There is] nothing for us to say while this is under investigation."
REAL LIFE. REAL NEWS. REAL VOICES.
Help us tell more of the stories that matter from voices that too often remain unheard.
BEFORE YOU GO