Why do people fall for fake news?
Actor Stephen Fry, once voted the most intelligent person on TV in the United Kingdom, tackled the question by explaining the science behind how the brain works and why some of the choices people make aren't as much of a choice as they might believe.
"People often form strikingly strong opinions from minimal information," Fry says in the video produced for Pindex.
The segment was inspired in part by the book Creating Freedom by Raoul Martinez, which Fry named his "book of the year."
Check it out in the video above, and see some examples of fake news from last year's election below.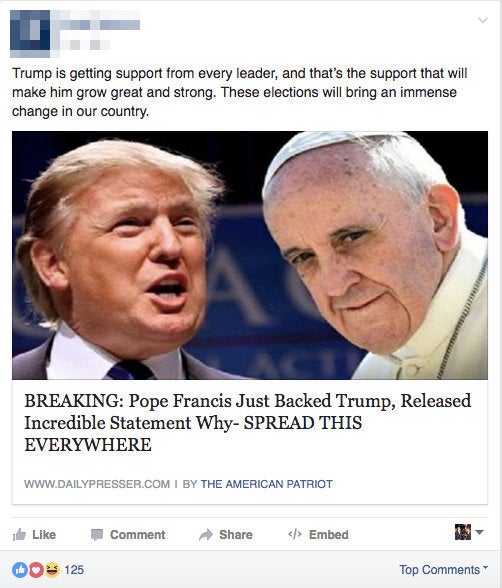 Fake News Spread By Social Media During The 2016 Election
Popular in the Community