WASHINGTON — Famed British physicist Stephen Hawking says President Donald Trump's attacks on the scientific community leave him unsure if he's still welcome in the United States.
"I have many friends and colleagues there, and it is still a place I like and admire in many ways. But I fear that I may not be welcome," Hawking said in a Monday interview with Piers Morgan on "Good Morning Britain."
Hawking, who previously characterized Trump as a "demagogue," told Morgan the president was "elected by people who felt disenfranchised by the governing elite in a revolt against globalization." Trump's priority, Hawking added, "will be to satisfy this electorate, who are neither liberal nor that well-informed."
Hawking said this is already playing out in Trump's promise to build a wall along the U.S.-Mexico border, his signing of executive orders to push forward the controversial Keystone XL and Dakota Access pipelines, and his appointment of climate-change denier Scott Pruitt to lead the Environmental Protection Agency.
Much like Trump, who has dismissed climate change as "bullshit" and a Chinese "hoax," Pruitt scoffs at mainstream climate science. Pruitt this month said he does not believe carbon emissions are the primary cause of global warming.
Trump's election, Hawking said, "represents a definite swing to a right-wing, more authoritarian approach."
"There was reported to be a memo that government scientists must get White House approval for any announcements," Hawking said. "A similar ruling in Canada had a chilling effect on science there."
Asked what message he would like to relay to Trump, Hawking said the president should replace Pruitt at the helm of EPA.
"Climate change is one of the great dangers we face, and it's one we can prevent," Hawking said. "It affects America badly, so tackling it should win votes for his second term — God forbid."
This is not the first time Hawking has spoken against Trump. In May, he called Trump "a demagogue who seems to appeal to the lowest common denominator." And in September, Hawking was among hundreds of leading scientists who warned in an open letter that a Trump presidency would prove disastrous to global efforts against climate change.
In his interview with Morgan (see below), Hawking also addressed gender equality, Trump's controversial travel ban and Brexit.
Support HuffPost
The Stakes Have Never Been Higher
Before You Go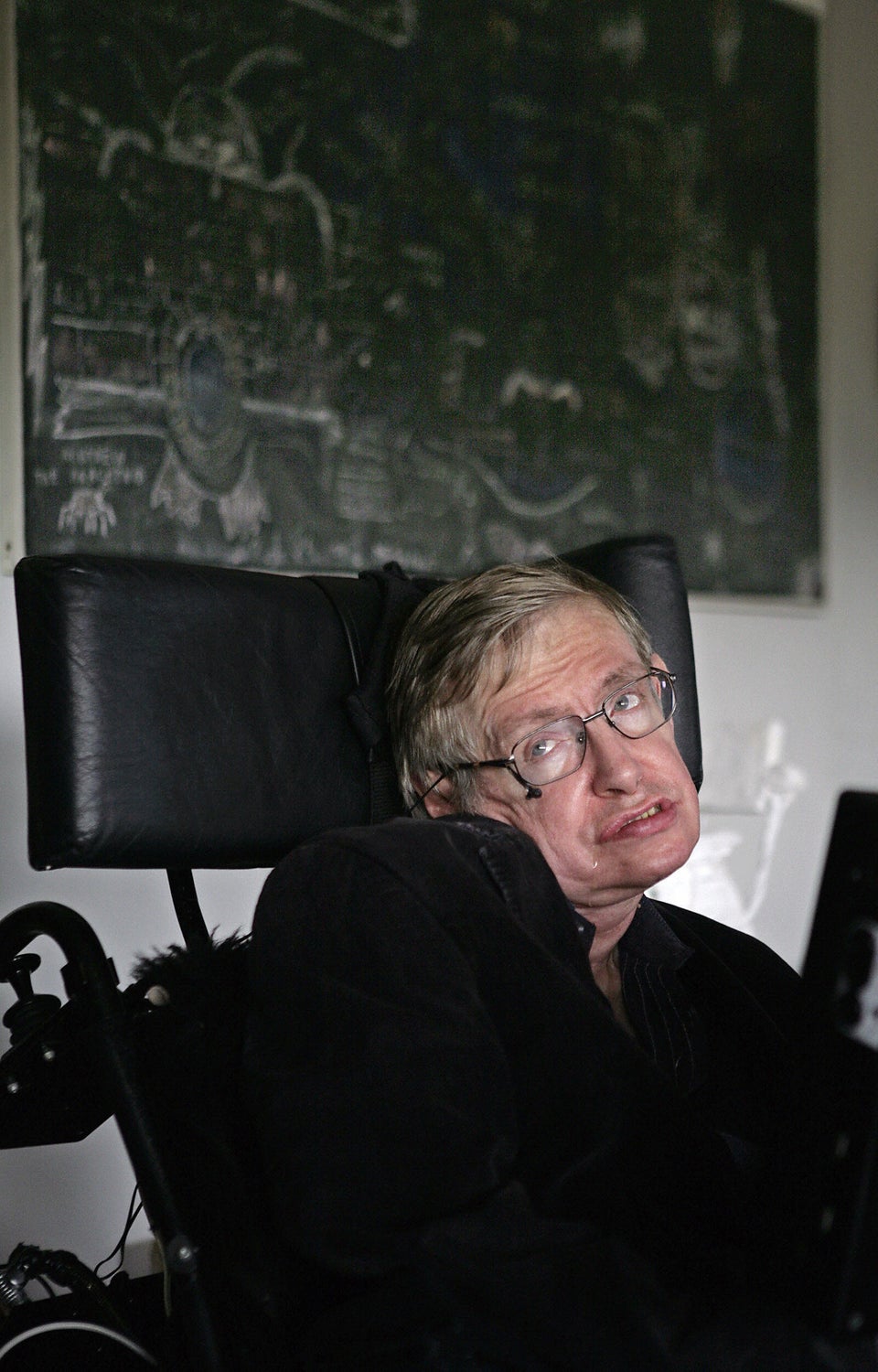 Stephen Hawkings Most Provocative Quotes
Popular in the Community