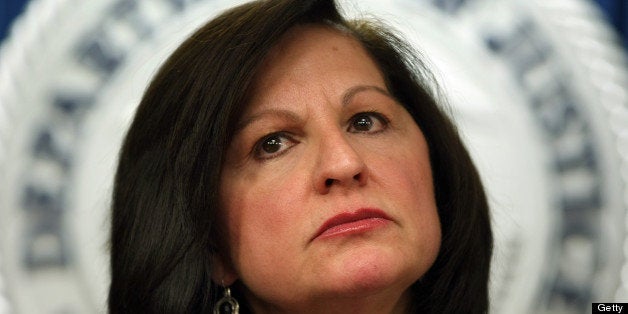 WASHINGTON -- The federal prosecutor who managed the Justice Department's case against the late Aaron Swartz compared the Internet pioneer to a rapist and suggested he had "systematically revictimized" the Massachusetts Institute of Technology by not taking a plea bargain, according to a new report.
Swartz committed suicide earlier this year as he was fighting federal computer crimes charges for downloading thousands of academic articles from MIT's campus though the online database JSTOR.
Stephen Heymann, an assistant U.S. attorney for the U.S. Attorney's Office for the District of Massachusetts, told a lawyer for MIT on Aug. 9, 2012 that it is disturbing to him "whenever a defendant 'systematically revictimized' the victim, and that was what Swartz was doing by dragging MIT through hearings and a trial," according to a memorandum recounted in MIT's report on its conduct in the Swartz case. Heymann "analogized attacking MIT's conduct in the case to attacking a rape victim based on sleeping with other men," the report states.
Heymann's comments came after outside counsel for MIT told him that the institution was not looking forward to the time, disruption and stress involved in testifying at a hearing or at a trial, according to the report. Heymann also indicated he was angered that Swartz started a "wild Internet campaign" against his prosecution after he allowed him to surrender without being arrested, according to the report.
The assistant U.S. attorney said it was "foolish" to campaign against the prosecution, evidently referring to a campaign run by Demand Progress, an organization that Swartz co-founded. He said that Swartz's decision to have Demand Progress write about and gather support on the day of his arrest took the case "from a human one-on-one level to an institutional level."
Heymann was not available for comment, and Christina Dilorio-Sterling, spokeswoman for the U.S. Attorney's Office for the District of Massachusetts, told The Huffington Post that the office is not commenting. Heymann's conduct in the case has come under heavy criticism, and he has even been sent harassing postcards.
Lawyers for Swartz have filed a complaint against Heymann and asked the DOJ's internal ethics unit to investigate his conduct.
REAL LIFE. REAL NEWS. REAL VOICES.
Help us tell more of the stories that matter from voices that too often remain unheard.