In an interview with The Dish, Jimenez tells reporters that, following the repeal of a year-long gag order during the trial of Aaron McKinney and Russell Henderson, the journalist traveled to Laramie, Wyo. to compile research for a screenplay.
While sifting through formerly sealed court documents, the journalist said he discovered an anonymously written letter:
Basically the letter was saying that the defense raised by Aaron McKinney's defense team of 'gay panic' was false and the evidence that was cited for that was that Aaron McKinney had been a male hustler, that he was familiar with gay guys in gay bars.

It mentioned at first both Aaron and Russell, but as the letter went on it spoke more about Aaron, mentioning that he really did like having sex with gay guys, that he wasn't unfamiliar with homosexuality and the gay world.
Not only does Jimenez's research contradict the claim that McKinney and Henderson only met Shepard the night of the murder, but it mars the picturesque image of the 21-year-old student and the world he lived in prior to his death. The book reportedly claims that Shepard and McKinney were both dealing and using methamphetamine and, in addition to being business rivals within that venture, had a sexual relationship.
According to Kirkus reviews, "The tragedy was 'enshrined ... as passion play and folktale, but hardly ever for the truth of what it was': the story of a troubled young man who had died because he had been involved with Laramie's drug underworld rather than because he was gay."
The Huffington Post reached out to The Matthew Shepard Foundation for comment surrounding Jimenez's new claims. Defending Shepard as having been the victim of "a brutal, anti-gay hate crime," a spokesperson for the foundation replied:
Attempts now to rewrite the story of this hate crime appear to be based on untrustworthy sources, factual errors, rumors and innuendo rather than the actual evidence gathered by law enforcement and presented in a court of law. We do not respond to innuendo, rumor or conspiracy theories. Instead we recommit ourselves to honoring Matthew's memory, and refuse to be intimidated by those who seek to tarnish it. We owe that to the tens of thousands of donors, activists, volunteers, and allies to the cause of equality who have made our work possible.
Before You Go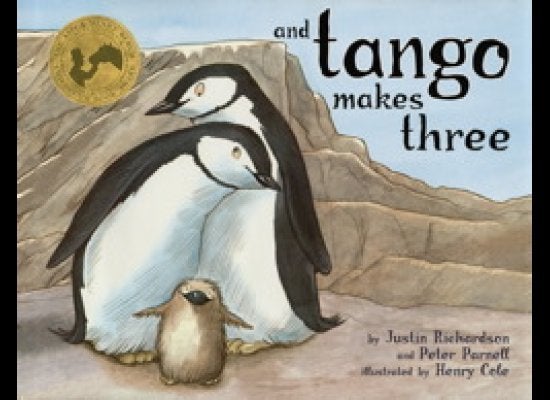 16 Books Challenged For LGBT Content
Popular in the Community