 The author Stephen King today published Guns, a powerful essay about gun culture, in which he calls on gun owners to support the ban on semi-automatic weapons.
King, famous for writing books including Misery, The Shining, It and Carrie says in Guns, which was released as a short ebook on the Kindle Singles platform, that "strict gun control would save thousands of lives."
He added that "to claim that America's 'culture of violence' is responsible for school shootings is tantamount to cigarette company executives declaring that environmental pollution is the chief cause of cancer."
King, known for being a Democrat, is a gun owner, stating in the piece that he owns three handguns. He also has a tangential relationship to previous school shootings, as a number of teenage gunmen in the 1980s claimed to have been inspired in part by King's novella Rage. That story was originally written by King as an adolescent, and is about a teenage gunman. It was later published under the pen name Richard Bachman. Following the shooting incidents, King requested to his publisher that the story be pulled from circulation.
In Guns, a strongly argued personal essay written in the aftermath of the Sandy Hook shootings, King discusses these earlier incidents:
"It took more than one slim novel to cause [these teenagers] to do what they did. These were unhappy boys with deep psychological problems, boys who were bullied at school and bruised at home by parental neglect or outright abuse.

...

My book did not break (them) or turn them into killers; they found something in my book that spoke to them because they were already broken. Yet I did see Rage as a possible accelerant which is why I pulled it from sale. You don't leave a can of gasoline where a boy with firebug tendencies can lay hands on it."

He goes on to attack both politicians' and media responses to gun tragedies, and also dismisses many of the arguments put forward by gun owners, writing that "plenty of gun advocates cling to their semi-automatics the way Amy Winehouse and Michael Jackson clung to the shit that was killing them."
He also speaks out personally against Wayne LaPierre and the NRA, in graphic terms:
"One only wishes Wayne LaPierre and his NRA board of directors could be drafted to some of these [violent] scenes, where they would be required to put on booties and rubber gloves and help clean up the blood, the brains, and the chunks of intestine still containing the poor wads of half-digested food that were some innocent bystander's last meal."
He ends with a powerful call for action from gun owners themselves.
I didn't pull Rage from publication because the law demanded it; I was protected under the First Amendment and the law couldn't demand it. I pulled it because in my judgement it might be hurting people, and that made it the responsible thing to do. Assault weapons will remain readily available to crazy people until the powerful pro-gun forces in this country decide to do a similar turnaround. They must accept responsibility, recognizing that responsilibity is not the same as culpability. They need to say, "we support these measures not because the law demands we support them, but because it's the sensible thing."

Until that happens, shooting sprees will continue.

Related
Before You Go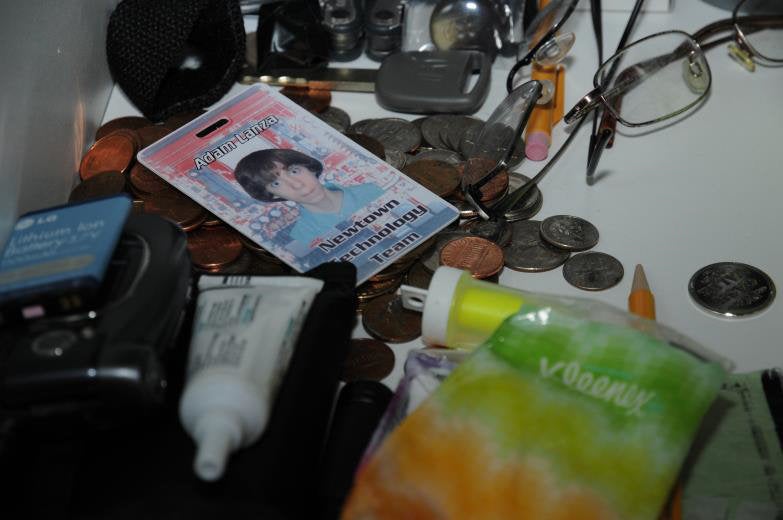 Sandy Hook Elementary School Shooting
Popular in the Community