Stephen King didn't think much of it when a young filmmaker named Frank Darabont asked to make King's short story, "Rita Hayworth and the Shawshank Redemption," into a movie. King and Darabont had collaborated once before, so King told Darabont to do his thing.
When Darabont asked King how much he wanted for the rights, King was nonchalant.
"I said, 'Sure, Frank, I'd love it.' He said, 'Well, OK, how much?'" King told host Josh Zepps in a HuffPost Live interview on Wednesday. "I said, 'Well, I don't know, man. Send me a check for $1,000 and write the screenplay and if something happens with it, maybe we'll all make a little money, and if nothing happens with it, I'll send your check back.'"
To King's pleasant surprise, the 1994 film is considered one of the best movies of all time. It lost out on the Academy Award for Best Picture against a stacked field ("Forrest Gump" beat both "Shawshank" and "Pulp Fiction" for the honor). But even after he received Darabont's screenplay, King had doubts about the movie's potential.
"I thought, 'Oh man, no chance they're going to make a movie out of this puppy. It's too talky. It's great, but it's too much talking,'" King said of Darabont's script.
Now that thought just makes for a funny story. And King never had to cash that check.
"Everybody made a lot of money, and I had Frank's $1,000 check framed and sent it back to him," he said.
Sign up here for Live Today, HuffPost Live's new morning email that will let you know the newsmakers, celebrities and politicians joining us that day and give you the best clips from the day before!
Before You Go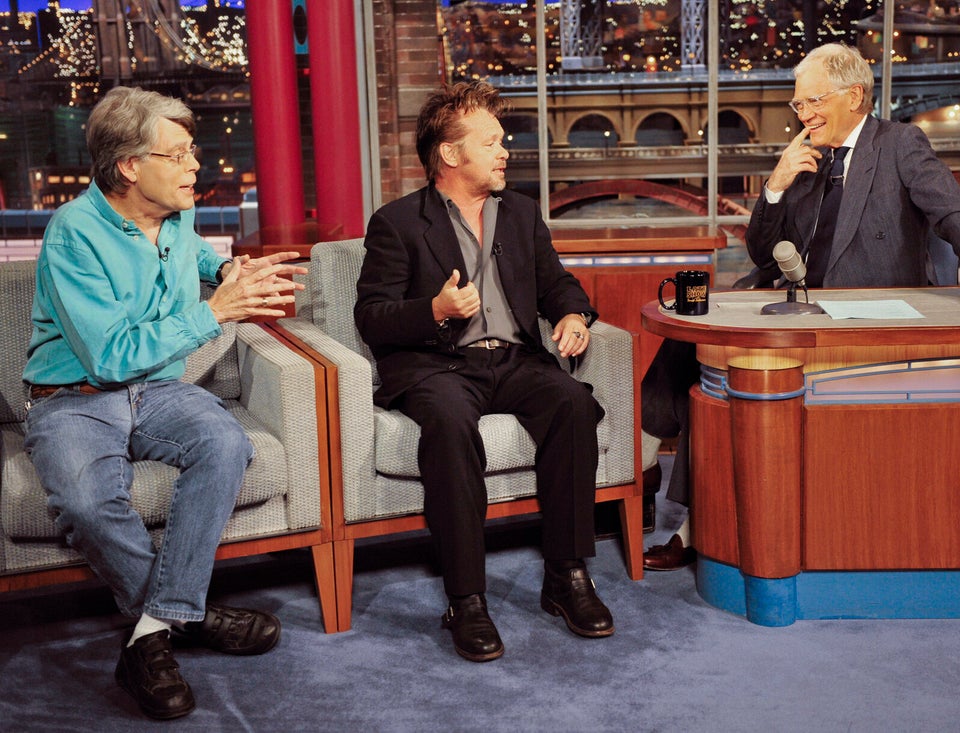 Stephen King
Popular in the Community