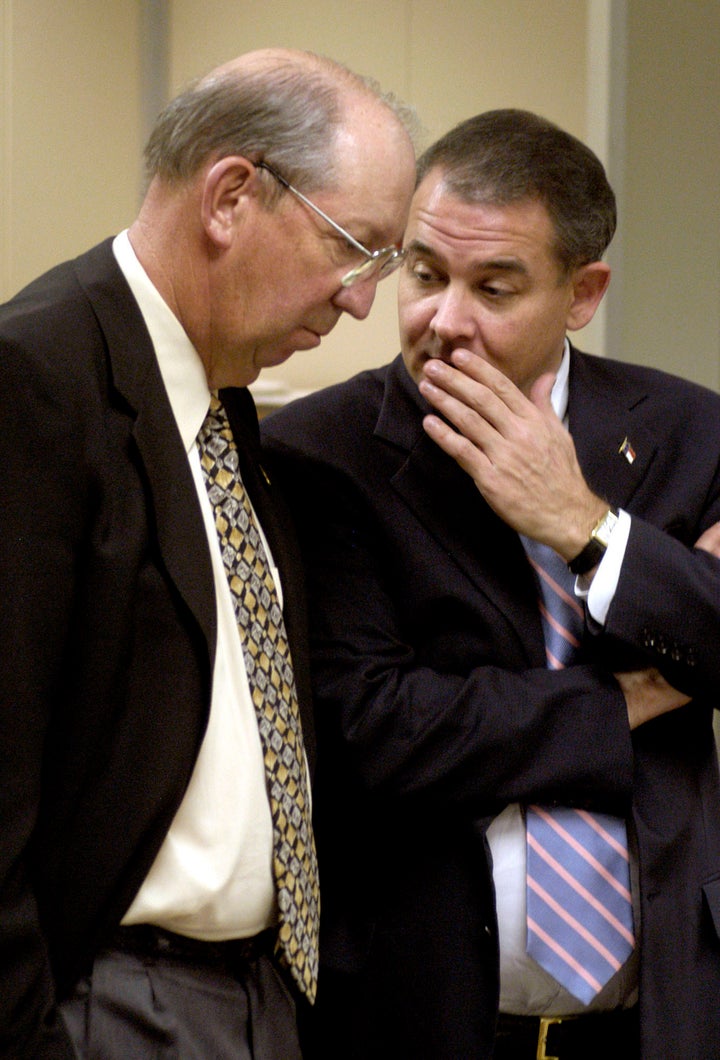 A North Carolina state representative is resigning from office following an eight-count criminal indictment by a federal grand jury. His own comments on a Huffington Post story may have hastened his downfall.
Stephen LaRoque, an outspoken Republican member of the North Carolina General Assembly, essentially dared an unemployed constituent to work in his yard for $8 an hour in May 2011. That person, Kathryn Treadway of Goldsboro, N.C., showed up to clean LaRoque's yard, but, as HuffPost reported, she didn't stay for longer than an hour.
In the comments section underneath the story, LaRoque defended himself against readers who thought the $8 wage was a bit stingy, and that he had deliberately tried to humiliate Treadway. And in several of the hundred-plus comments LaRoque apparently wrote himself, he insisted he had done a good deed with the limited resources at his disposal.
"My wage rate as an NC Legislator is $6.71 an hour," LaRoque wrote. "How many unemployed have you offered work to?"
LaRoque's dispute with Treadway began after Republicans in the state legislature allowed a federal unemployment insurance program to lapse. Treadway said the lapse had interrupted her benefits. Via email, she pleaded with LaRoque and other Republicans to reinstate the benefits. LaRoque responded that "most anyone can find a job."
LaRoque argued in some comments that unemployed people like Treadway were unnecessarily soaking up taxpayer dollars. (He also suggested, without substantiation, that Treadway had a criminal record.)
"Federal funds come from my pocket and the pockets of every other taxpayer in this country," he wrote.
The story kicked up reader interest in where LaRoque was making his money. He said in one comment that he ran "two non-profit economic development organizations that make small business loans with the mission of creating and saving jobs."
HuffPost received several emails from tipsters who attached PDF copies of IRS forms relating to LaRoque's nonprofits, along with the text of some of his comments. The IRS forms showed LaRoque earned a six-figure salary. Why, the tipsters wanted to know, would nonprofit work pay so much?
"I basically just got the tip, started poking around to see how legit the tip was there, and then went from there," Ovaska, an investigative reporter for NC Policy Watch, a progressive think tank affiliated with the North Carolina Justice Center, said in an email.
Her first story on the subject, the product of a two-month investigation, was titled "NC lawmaker gets big pay while loaning friends federal money." In it, Ovaska wrote that LaRoque "takes aim at government waste while quietly accepting generous six-figure paychecks for running two public charities funded with $8 million in federal dollars since 1997."
LaRoque was supposed to redirect loans from the U.S Department of Agriculture to small business owners in rural areas with limited access to capital, the NC Policy Watch piece reported. Instead, LaRoque diverted some of that money to himself and to people close to him, and he made his wife and his brother board members.
Ovaska's piece hit the web on Aug. 3, 2011. A month later, on Sept. 8, a federal grand jury subpoenaed LaRoque. This month, the U.S. Attorney's Office for the Eastern District of North Carolina announced that the grand jury had charged LaRoque "with theft concerning programs receiving federal funds" and "engaging in monetary transactions involving property derived from certain specified unlawful activity."
The federal indictment echoes much of Ovaska's reporting, with several new details. In addition to a six-figure salary, LaRoque allegedly used federal money to buy cars, Faberge eggs, jewelry, and an ice skating rink, called Bladez On Ice, for his wife.
The attorney's office declined to comment on how the case got started. It's possible law enforcement officials had been investigating LaRoque well before the NC Policy Watch story came out. Allegations that LaRoque had misused federal loan money first surfaced in 2010, in the form of campaign ads by LaRoque's opponent, Van Braxton.
Reached by phone, LaRoque declined to be interviewed. His lawyer told a local paper that LaRoque has cooperated with the investigation and will fight the charges. The maximum penalty for each of the eight counts in the indictment is 10 years in prison.
Before You Go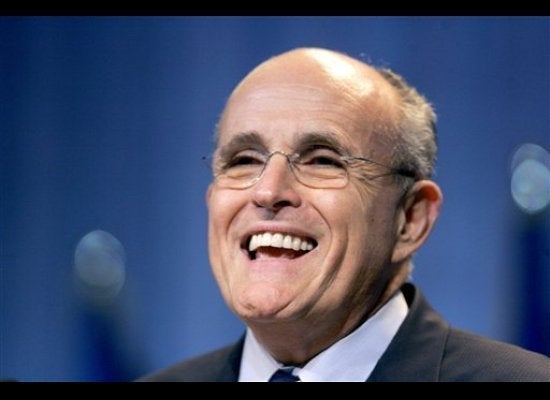 Out-Of-Touch Politicians
Popular in the Community