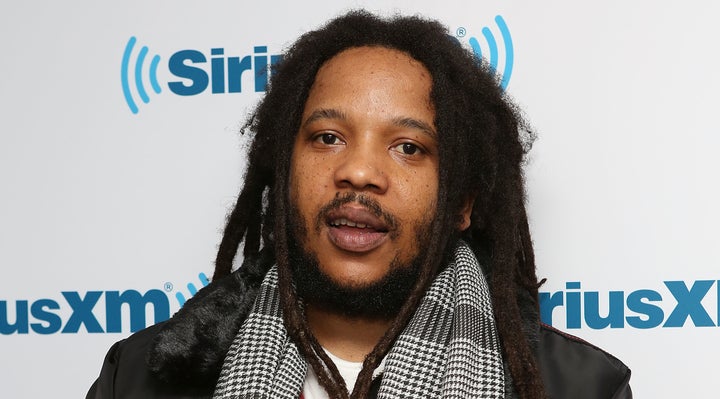 Earlier this summer, Stephen Marley released "Revelation Part II: The Fruit of Life," the second part of a concept project focused around reggae music. Marley's intent with the first album, "Revelation Part I: The Root of Life," was to show where reggae had come from. With the new album, Marley wants listeners to imagine what reggae can still become.
Partnering with an eclectic group of musicians that included Rick Ross, Pit Bull, Waka Flocka, Iggy Azalea, DJ Khaled and Shaggy, Marley set out to make an album that merged reggae with genres that are currently popular.
"'Root of Life' was me paying homage to my roots and the music that comes from my culture, which is reggae music," Marley explained to The Huffington Post during a phone call. "And then 'Fruit of Life,' which is the offspring of the root, is kind of joining other genres, some which have influenced reggae music like jazz and blues vibes, as well as music that reggae has influenced like hip-hop."
Complex recently made a doc about "Fruit of Life" and Marley:
For Marley, this goal of joining genres together is spiritual work. Just like his father, Bob Marley, he sees his music as spreading the positive vibes of God. "For me, it has a lot to do with how we were brought up, so parenting and the people that we were around," said Marley.
"We come from a very spiritual time. Rastafarian culture was very fresh to the world ... [we] were around that positive energy and using the music for the betterment of mankind, to empower people, mind and spirt, in a positive way. This became a part of us ― a part of our integrity, our morals as people."
With "Fruit of Life," Marley hopes to meet listeners halfway. By pairing up with a popular artist, he believes he can help his message resonate to those who normally wouldn't give him a chance.
"We're trying to cross boundaries and give everyone this message of love and unity and peace, especially in this time," said Marley. "We have to meet them halfway and bring them into the light, rather than waiting for them to discover the light. Sometimes we have to bring the light to them and take them on their spiritual journey."
Watch the video for "Scars On My Feet," with Waka Flocka:
REAL LIFE. REAL NEWS. REAL VOICES.
Help us tell more of the stories that matter from voices that too often remain unheard.
BEFORE YOU GO
PHOTO GALLERY
14 Music Documentaries Worth A Watch