Taking questions at the White House press briefing, Stephen Miller, a White House policy adviser with a history of promoting anti-immigrant policies and rhetoric, argued with New York Times reporter Glenn Thrush, after the journalist asked him to provide statistics to back up the policy.
"There have been a lot of studies out there that don't show a correlation between low-skilled immigration and the loss of jobs for native workers," Thrush said at the briefing. "Cite for me, if you could, one or two studies with specific numbers that prove the correlation between those two things because your entire policy is based on that."
"Maybe it's time we had compassion, Glenn, for American workers," Miller rebutted when asked for specific numbers.
The policy adviser later got into another heated exchange with CNN's Jim Acosta, accusing Acosta of having "a cosmopolitan bias," when Acosta pointed out the problems with the bill's provision to prioritize immigrants who speak English.
Miller, who used to work for Attorney General Jeff Sessions as a top aide to the then-senator of Alabama, has been instrumental in Trump's anti-immigrant rhetoric and policy proposals.
Earlier in the day, Trump held a White House event to promote the bill, called the RAISE Act, sponsored by Sens. Tom Cotton (R-Ark.) and David Perdue (R-Ga.). It would dramatically reduce the number of immigrants allowed into the U.S. by prioritizing immigrants "who can speak English, financially support themselves and their families, and demonstrate skills that will contribute to our economy."
While Trump and supporters of such policies claim the proposal will benefit the economy, in reality, many economists have said curtailing legal immigration hurts it.
Miller also would not say whether the president's own businesses, which have relied on immigrants, would adhere to the policy, saying that Trump wants to help American workers.
"The only way to have immigration policy work is it has to be national, it has to be uniform. You can't have different rules and procedures for different companies," he said. "This bill of course doesn't deal with guest workers and temporary non-immigrant visas, which is I think what you're asking about, and that's a separate thing."
"But the president was clear," he added. "If you go back and look at his debate on this during the primary, where he said as a businessman my responsibility is to operate by the laws of the United States as they exist. He said, as president, my responsibility is to pass laws that make sure we have an immigration system that prioritizes American workers."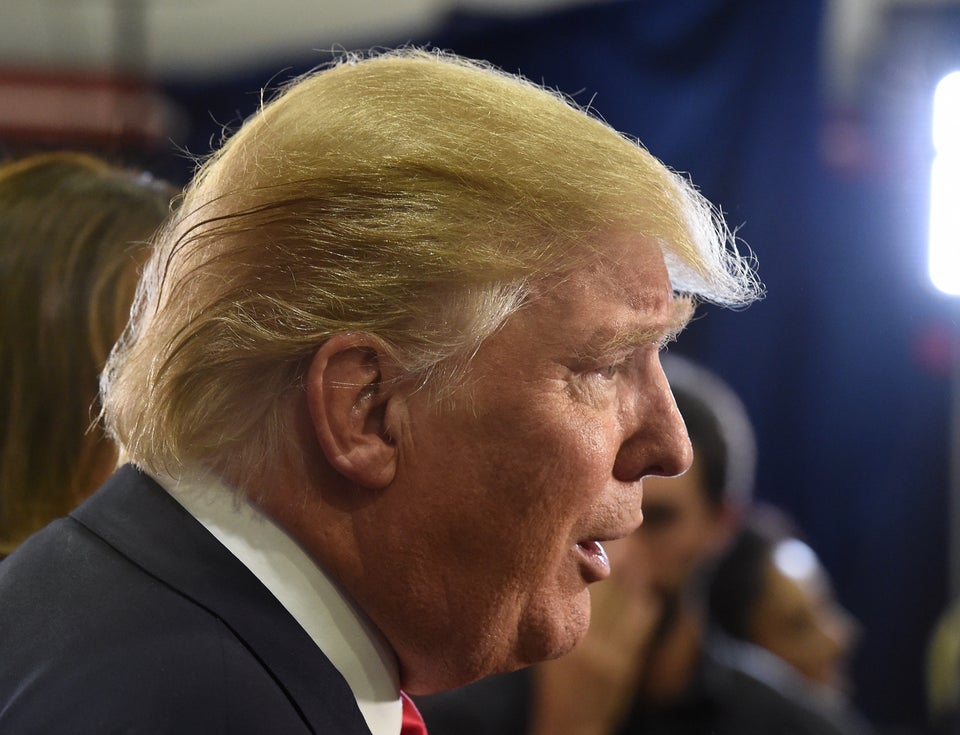 How Donald Trump Talks About Undocumented Immigrants