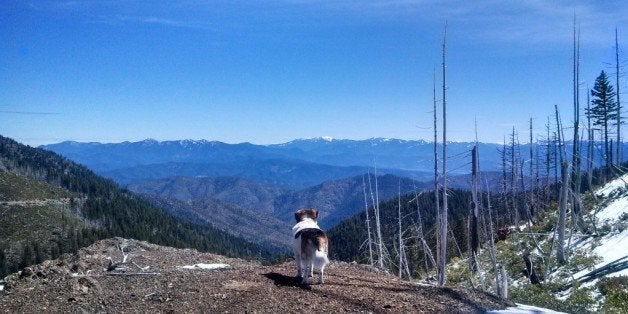 An Oregon Army veteran has discovered a revolutionary -- and absolutely beautiful -- way of dealing with the effects of post-traumatic stress disorder.
Stephen Simmons first joined the U.S. Army in 1986 and returned from his last tour in Iraq in 2008, according to the Oregonian. The resultant PTSD made it difficult for him to adapt to civilian life -- until a friend suggested a unique solution.
"My friend and therapist Chris Fadness, a Gulf War veteran, is on the cutting edge of PTSD therapy," Simmons told The Huffington Post in an email. "He taught me that PTSD is very much a biological function –- it's not just in our minds –- and that we can do things to positively impact how our bodies respond to stress and anxiety. 'Adventure therapy' channels your biological symptoms to work in positive rather than destructive ways. "
Story continues below.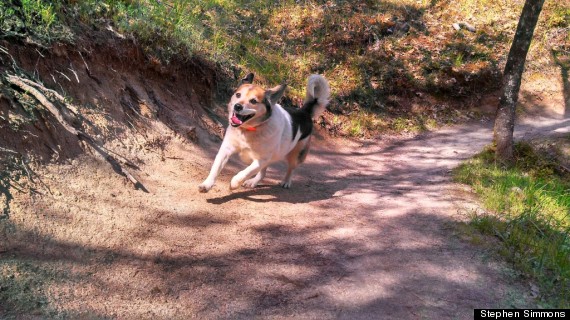 Seeing the benefits of an active lifestyle, Simmons set out on an adventure. He began living out of his Jeep in the mountains of Southern Oregon and exploring the wilderness with his 9-year-old service dog, Puppi.
The experience, he told HuffPost, slowly began restoring his natural sense of self.
"One night, around 4 a.m., I couldn't sleep. My jeep didn't have heat, so I was freezing, and on a whim I decided to climb Mt. McGlouhlin, a 9,000-foot pyramid shaped volcano that towers above the horizon not far from Grants Pass, OR.


Mt. McGloulin was one of those peaks I'd look at when driving, and think, "Someday I'll have to climb that." I didn't really know what I was getting into, but it was my first foray into 'Adventure Therapy.' Looking back, I was reckless and ill-prepared, but Puppi and I climbed that mountain.

We climbed through deep snow -- I was without socks -- and only the tread of my trail shoes held me to the steep slope of the upper mountain where a slip might have been fatal. I realized that I cared a lot more about what happened to me than I thought I did. There's something about balancing on the slope of a mountain, pumped full of adrenalin, and close to the top. It was quite an adventure and accomplishment."
Three weeks later, he adopted a kitten named Burma, and the three became an adventuring family.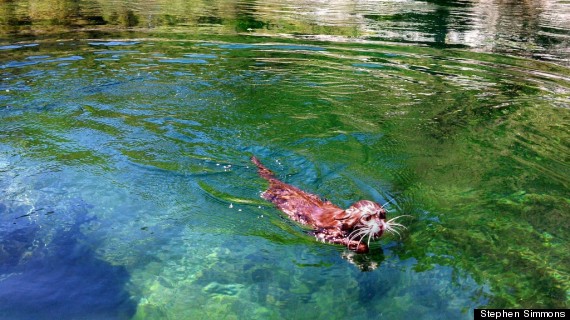 "Our adventures have taken the three of us to the tops of lots of rugged, challenging mountains, rivers, and alpine lakes throughout Oregon and Northern California. We've explored Bear Peak, the Siskiyous, Thomoson Peak, the Trinity Alps, 14,000-foot Mt. Shasta, and Oregon's Mt. Thielsen," he said.
Along the way, Simmons has been documenting the travels through pictures on his phone.
"I'm a picture-holic type of person," he told the Oregonian.
"I took thousands of pictures with my camera phone, but didn't really have a place for them other than Facebook," he told HuffPost. "In May, my friend Lydia Davey, a Marine veteran who owns a PR firm, e-mailed me and told me I should consider doing a photo book."
Simmons hopes the photos and his story will help others.
"I would love to empower other veterans to learn about and use Adventure Therapy," he said. "I want to further its use and see people suffering with PTSD or depression get better."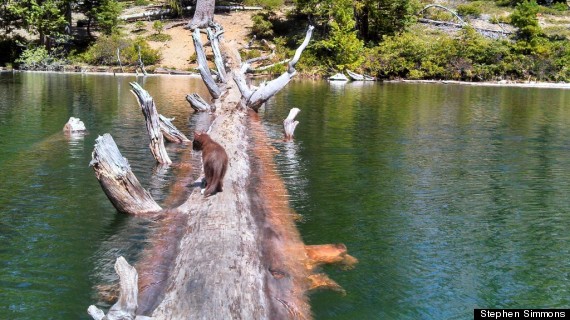 And his best friends, after whom the book was named, remain ever-faithfully by his side.
"Aside from providing unconditional love, and making the sights, sounds and smells of the wilderness more meaningful, Puppi and Burma are a responsibility. I care for them as much as or more than I care for myself. During especially difficult times, I would not have gotten up or gone out for myself, but I would do it for them. Puppi and Burma have been a blessing in every way."
Related
Before You Go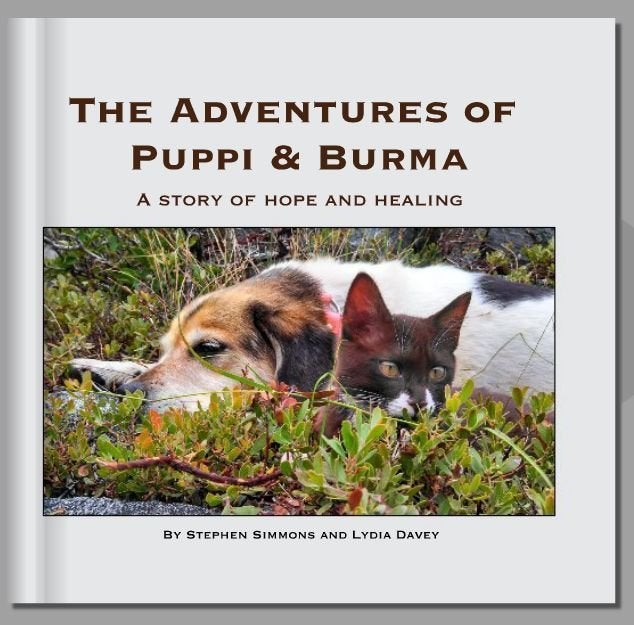 The Adventures Of Puppi & Burma
Popular in the Community