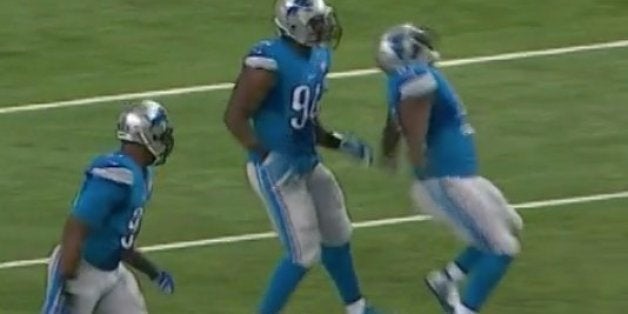 Detroit Lions linebacker Stephen Tulloch might be remembered for years to come, but for something he would probably like to forget.
While celebrating a solid defensive play in the first quarter against Green Bay, Tulloch suddenly fell down in pain. He was able immediately get up and walk off the field under his own power, but was ruled questionable to return.
UPDATE: Tulloch won't be back on the field for a while. The Lions announced on Monday that he suffered an ACL injury during the celebration.
Tulloch joins former kicker Bill Gramatica in NFL players to infamously injure themselves while celebrating. Of course, Tulloch also joins the long list of embarrassing Lions memories.