More than a week after 22-year-old Stephon Clark was fatally shot by police in Sacramento, California, protests in the city have shown no signs of stopping.
The protests were a continuation of several rallies held over the past week. On Tuesday, protesters shut down a meeting at Sacramento City Hall, where Clark's brother Stevante told the crowd: "The mayor and the city of Sacramento has failed all of you." Last week, hundreds of protesters rallied outside the Golden 1 Center arena and blocked ticket holders from entering a Sacramento Kings basketball game, chanting, "It's a phone, not a gun."
On Wednesday, Sacramento Mayor Darrell Steinberg pointed to "implied racism" as a factor in police shootings like this one.
"I do not believe our police force is racist in any way," Steinberg told CBS News. "I don't think that's intended, but I do think that implied racism is an undeniable factor in the way these sorts of tragedies play out ― not just in Sacramento but throughout the country."
Clark's funeral is planned for Thursday, with Rev. Al Sharpton scheduled to deliver the eulogy.
Check out scenes from the powerful protests for Stephon Clark in Sacramento Thursday.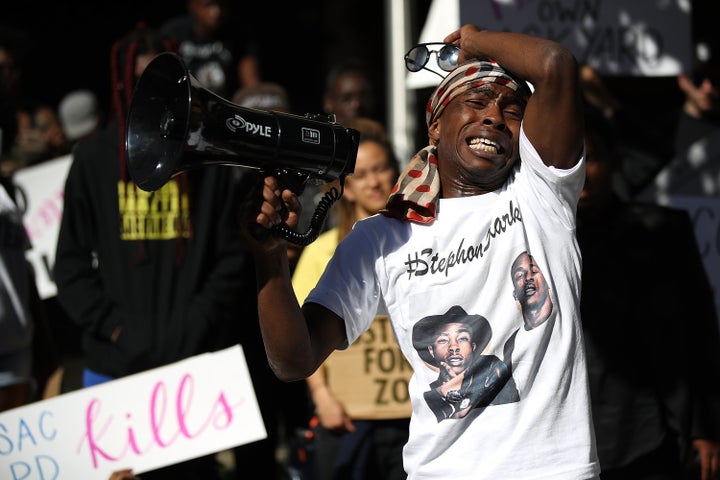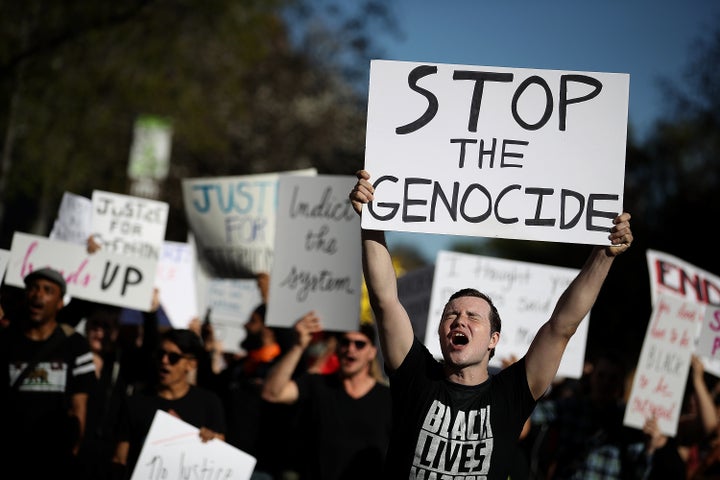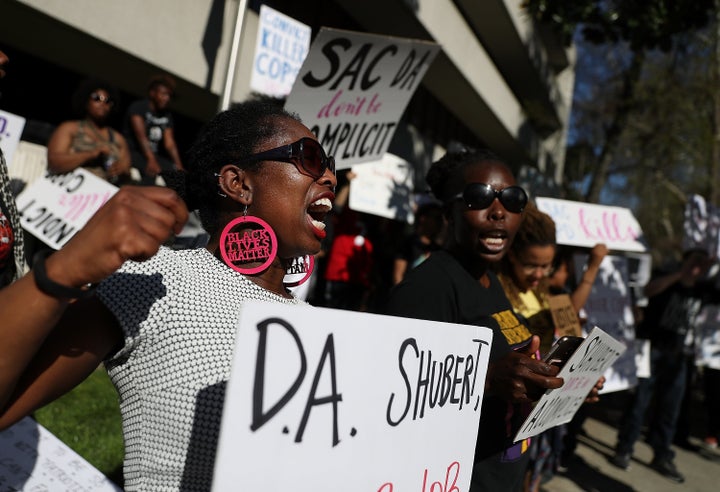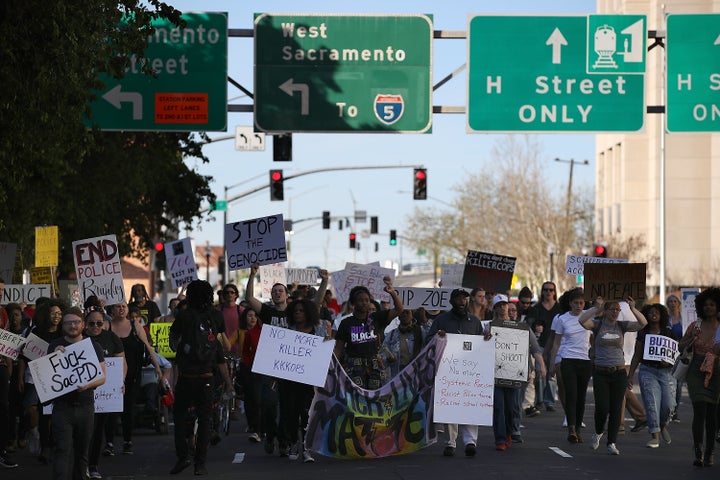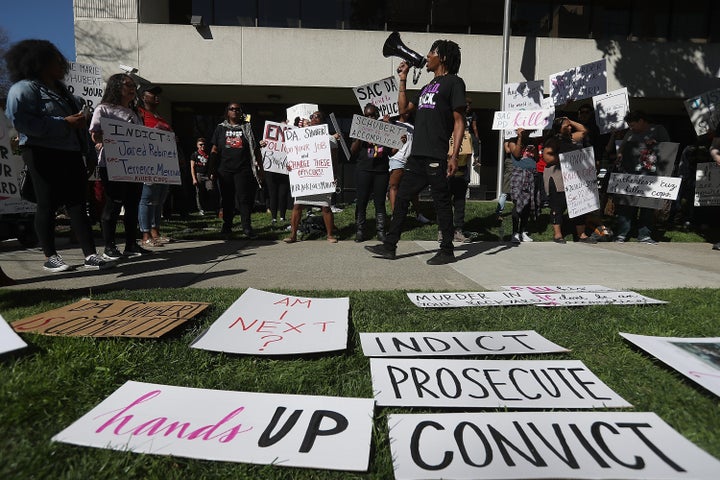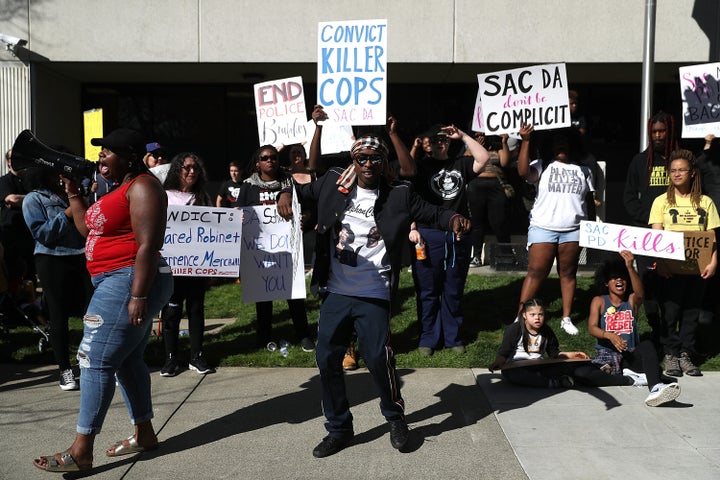 Before You Go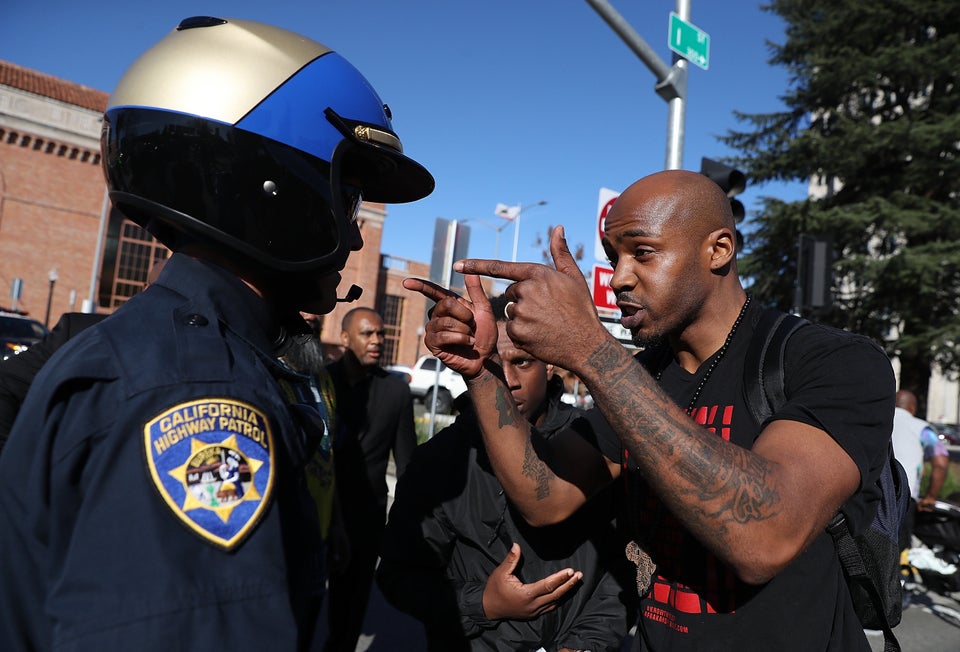 Black Lives Matter Protests After Stephon Clark's Death
Popular in the Community