A large crowd of people gathered again in Sacramento, California, on Wednesday, still enraged over the death of Stephon Clark, the unarmed black man who was fatally shot by police in his backyard.
Just like several other protests held consistently since Clark was killed less than three weeks ago, Black Lives Matter activists marched through downtown Sacramento demanding justice for the 22-year-old father of two.
"It's been 50 years, and we're still fighting for the same things, so we're still angry," Tanya Faison, founder of Black Lives Matter Sacramento, told The Sacramento Bee.
"Everything Martin Luther King fought for, we're still fighting for."
It also fell on the same day when police in Brooklyn, New York, fatally shot an unarmed black man whom 911 callers said was pointing a gun at residents. Officers later said the man was actually holding "a pipe with some sort of knob on the end of it."
Stephon Clark was killed on March 18 when two police officers opened fire on him in his backyard while responding to reports of car break-ins in his neighborhood. The officers said they thought Clark was holding a gun, but they later found he was holding a cellphone.
The Sacramento Police Department also claimed that Clark was facing the officers and moving toward them at the time of the shooting. However, an independent autopsy of Clark's body initiated by the Clark family's lawyer revealed that he was shot at least seven times in the back.
Police have not yet publicly identified the two officers who fatally shot Clark.
Protestors on Wednesday made a stop at Sacramento County District Attorney Anne Marie Schubert's office, calling for the two police officers who killed Clark to be criminally charged in his death. They also protested in front of the Sacramento County Sheriff's Department and Sacramento City Hall.
"I can't say enough about my brothers and sisters of Black Lives Matter," King said, according to NBC's Sacramento affiliate KCRA.
"Just a couple of days ago in Sacramento, we saw a young man gunned down holding a cellphone," King added. "Justice must be done somehow, someway, someday, and really right now."
See photos of Wednesday's demonstration below.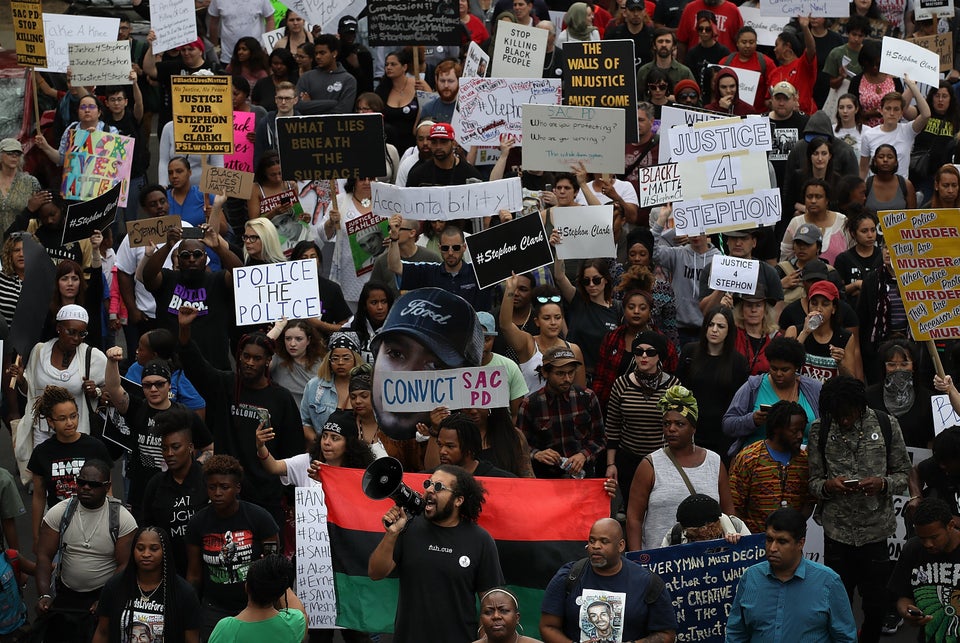 Justin Sullivan via Getty Images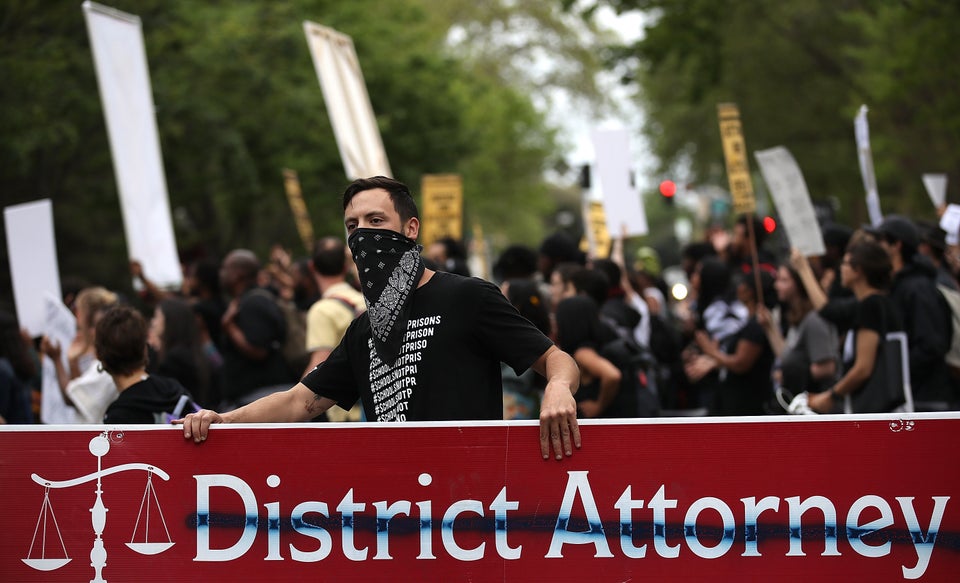 Justin Sullivan via Getty Images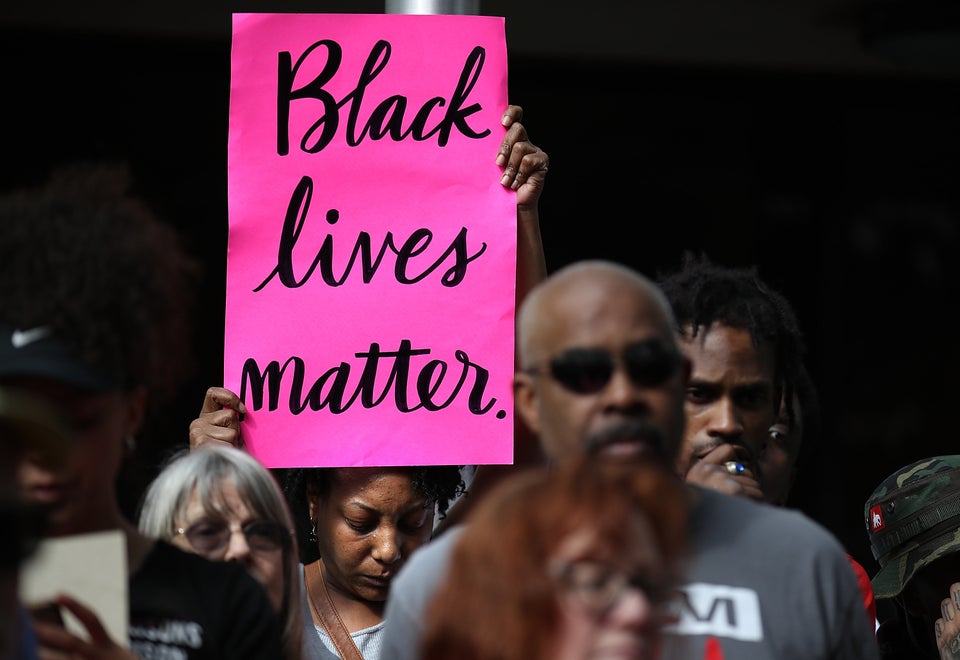 Justin Sullivan via Getty Images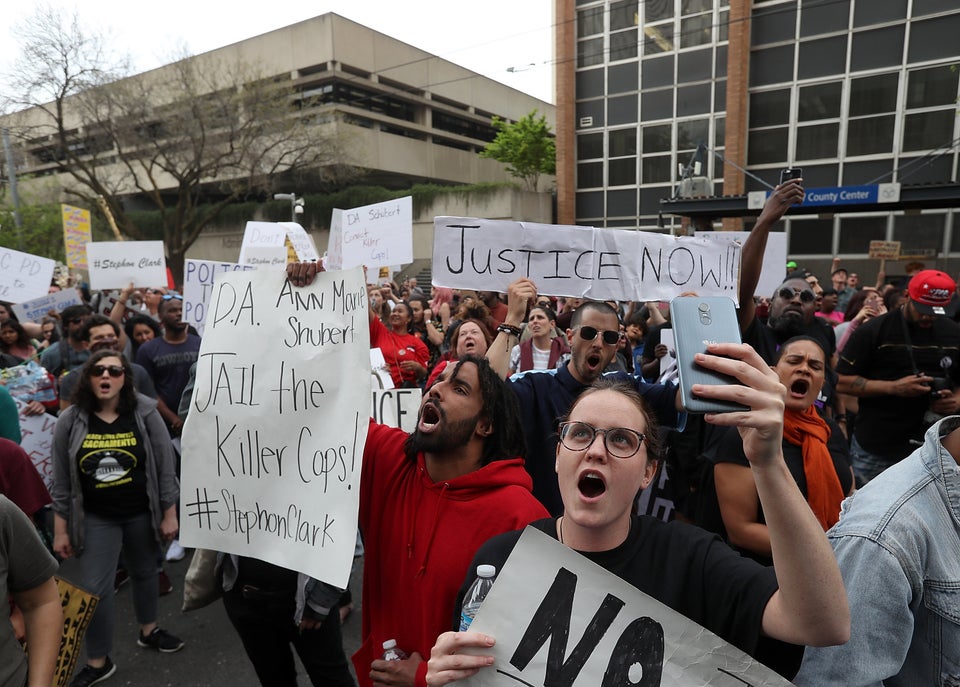 Justin Sullivan via Getty Images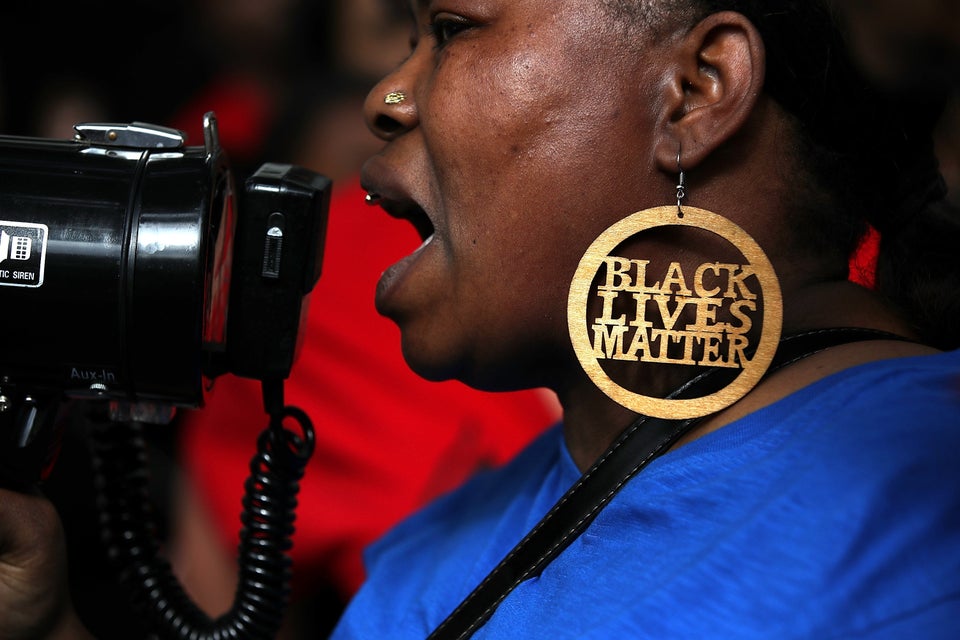 Justin Sullivan via Getty Images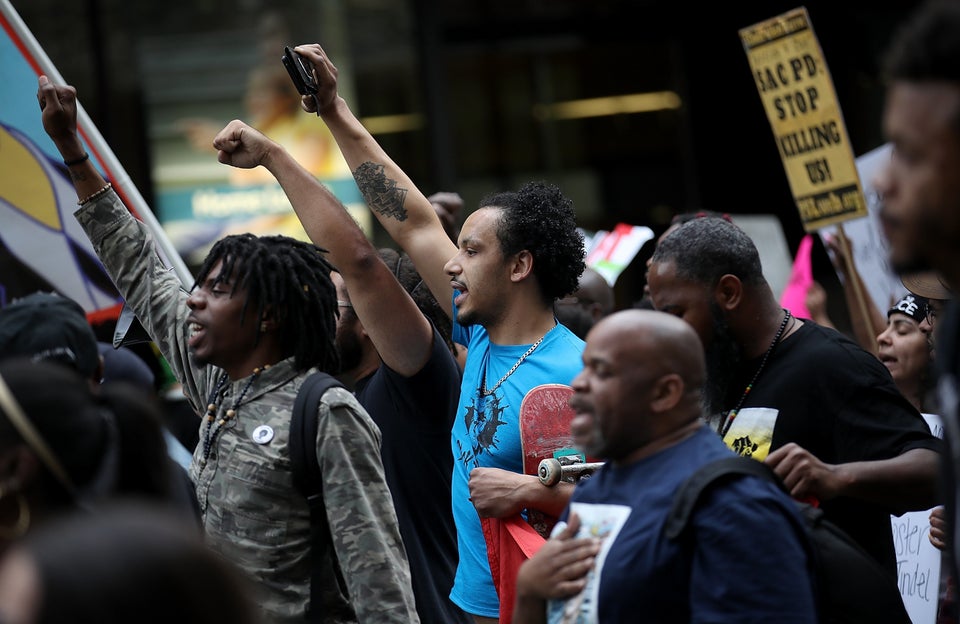 Justin Sullivan via Getty Images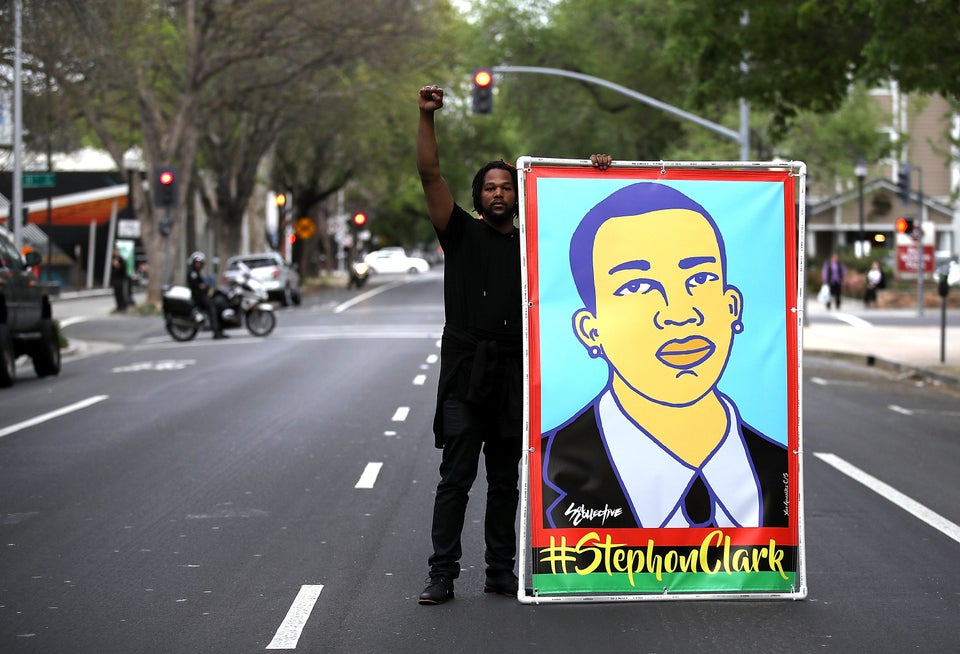 Justin Sullivan via Getty Images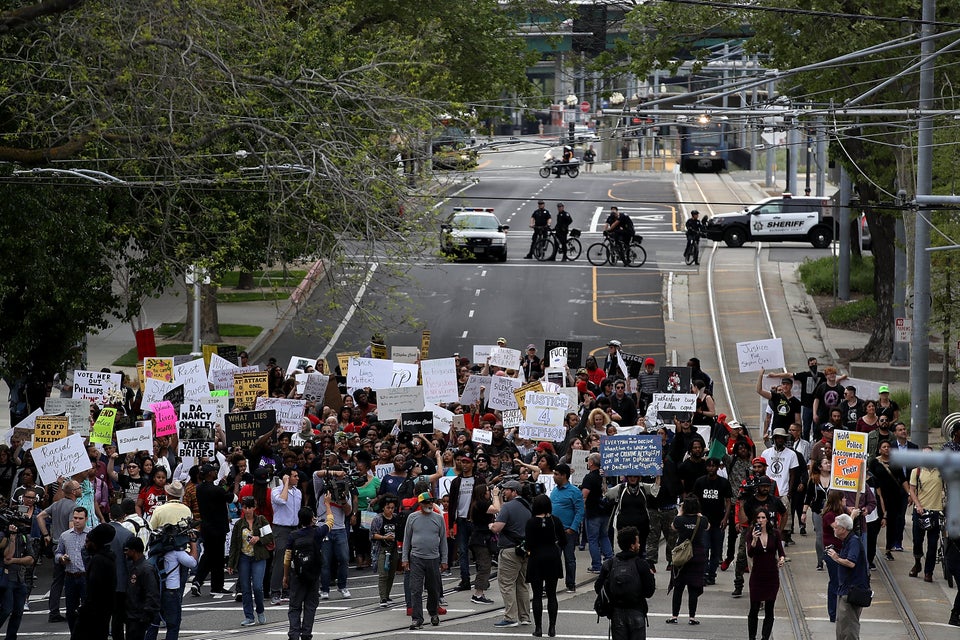 Justin Sullivan via Getty Images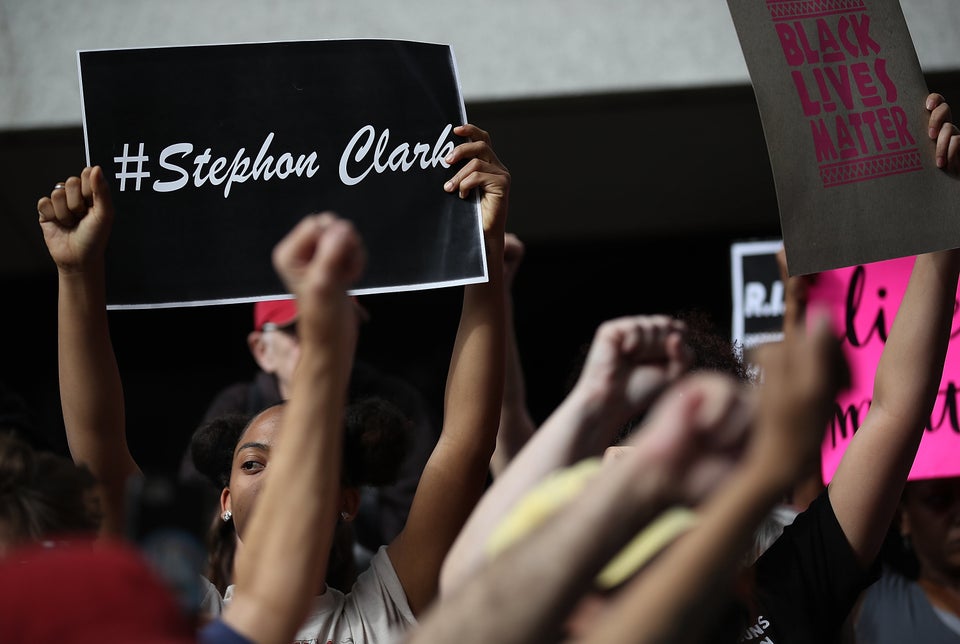 Justin Sullivan via Getty Images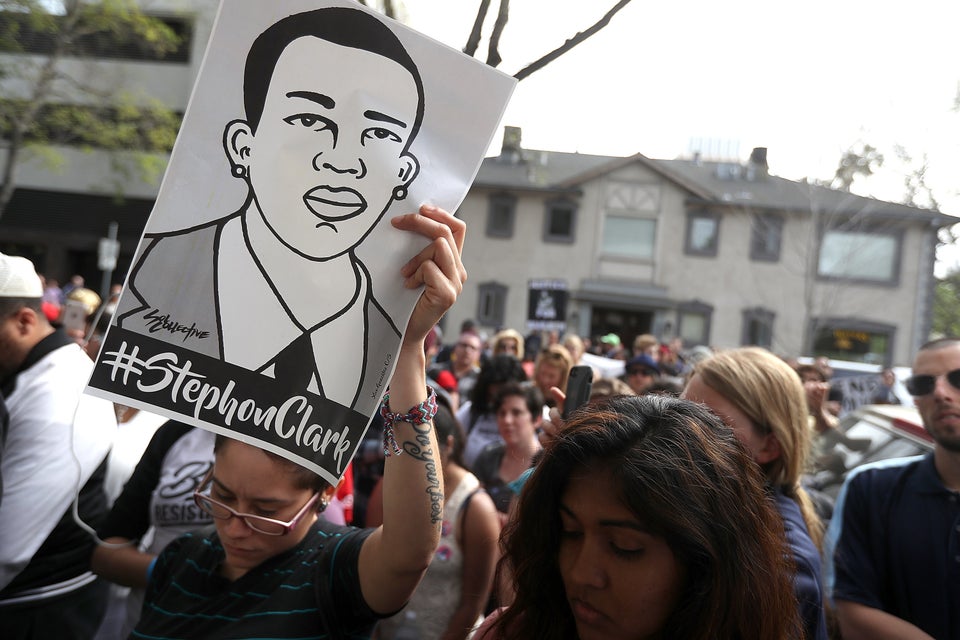 Justin Sullivan via Getty Images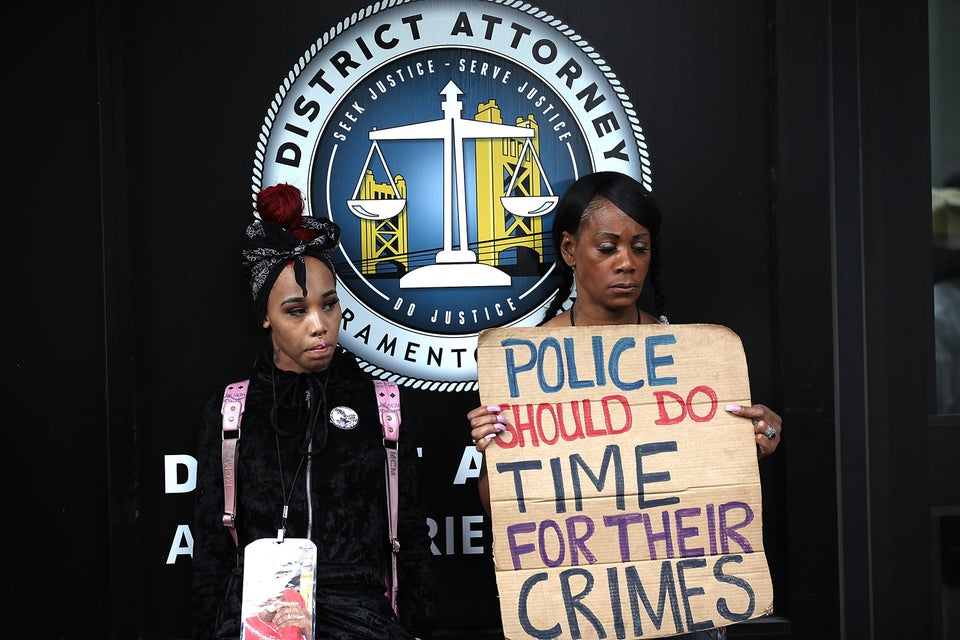 Justin Sullivan via Getty Images
Popular in the Community