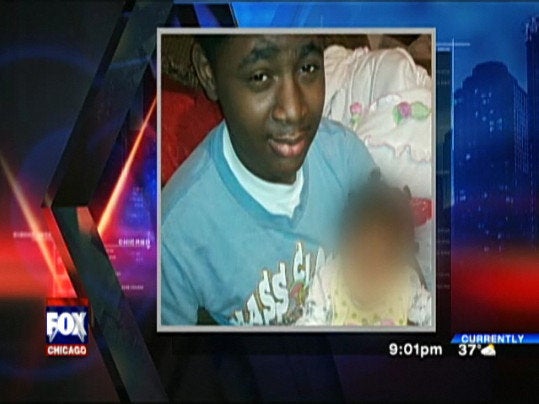 The mother of a 15-year-old boy with autism who was fatally shot by police in the family's Calumet City, Ill. home earlier this year has filed a lawsuit against the Chicago suburb and the officers who killed her son.
On Feb. 1, Stephen Watts, Stephon's father, had reportedly called police after arguing with his son, who didn't want to go to school, having been instructed by social workers that Watts should be handled by authorities when agitated.
Police say they found Watts armed with a knife in the basement of his parents' home. When one officer sustained a defensive wound to his left forearm, two other officers on the scene fired their weapons. Steven Watts says his son was shot once in the leg, and then again in the head.
(Scroll down to watch a previous report on Stephon's shooting death.)
Watts' family has adamantly spoken out against the fatal shooting.
Stephen Watts spoke of his son during a panel discussion sponsored by the Rainbow PUSH Coalition, the International Socialist Organization and the Campaign to End the Death Penalty at Grace Place in the South Loop earlier this month.
Asperger's syndrome interferes with social skills, but sufferers often have normal to high intelligence.
Stephon's family has set up a website -- titled Justice for Stephon Watts -- to share updates about the case going forward.
WATCH a report on Stephon Watts' shooting death:
Popular in the Community