Here's what happened when I went to meditate the other day: The phone rang as I was about to start. I figured I hadn't even closed my eyes yet, so I answered. After finally extricating myself from the call, I had to search high and low for my lighter to get my candle glowing. Then I sat down and momentarily entered the stillness, only to be jarred by a honking car outside. Roughly five minutes in, I realized I had to go to the bathroom in the worst way.
Alas, this was not an uncommon session -- and it was an occasion when I actually got around to putting butt to cushion, which I freely admit isn't every day. Like many of you, I know I "should" meditate more often. These shifts in consciousness bring calmness and inner peace, and scientists have proven that regular meditation lowers blood pressure, reduces stress hormones, increases the brain's gray matter, and according to a recent study, reduces healthcare costs.
But most people -- myself among them -- find meditating a challenge. We're so caught up in our busyness, the idea of stopping and being still may not even enter our minds. Or if it does, it can be tough to dial down our brains so abruptly. "I've tried meditating, and I can't do it," a yoga-loving friend recently confided. I knew that she meant: She'd tried stilling her mind, and it would not be stilled, because mine often won't either.
Yet, from studying with meditation teachers and muddling through my own sitting practice for years now, I've come to realize her comment stems from a misunderstanding of what meditation is, and what it isn't. Here's what I remind myself when the going gets rocky: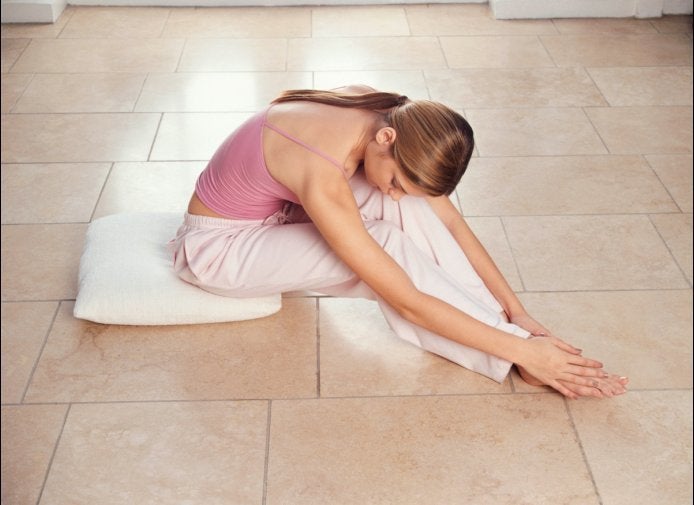 6 Steps To Easier Meditation
Meryl Davids Landau is the author of the new spiritual women's novel, "Downward Dog, Upward Fog," which was recommended by Yoga Journal's Buzz Blog and the Science of Mind national newsletter. ForeWord Reviews calls the novel "an inspirational gem that will appeal to introspective, evolving women. Read excerpts at www.DownwardDogUpwardFog.com. Meryl also writes for O: the Oprah Magazine, Whole Living, Reader's Digest and other national magazines.

Related