Sometimes getting a student back in school is as simple as a knock on the door.
Since 2014, the Mayor of Tucson, Arizona, and other local community leaders and volunteers, have spent a few days each year going door-to-door urging high school dropouts to re-enroll. The small act has led to big results. The initiative, called Steps to Success, has encouraged at least 384 students to re-enroll in Tucson schools.
Earlier this month,Tucson Mayor Jonathan Rothschild and community leaders like University of Arizona basketball players, continued the tradition. The city of Phoenix, led by Mayor Greg Stanton, held its own version of the initiative.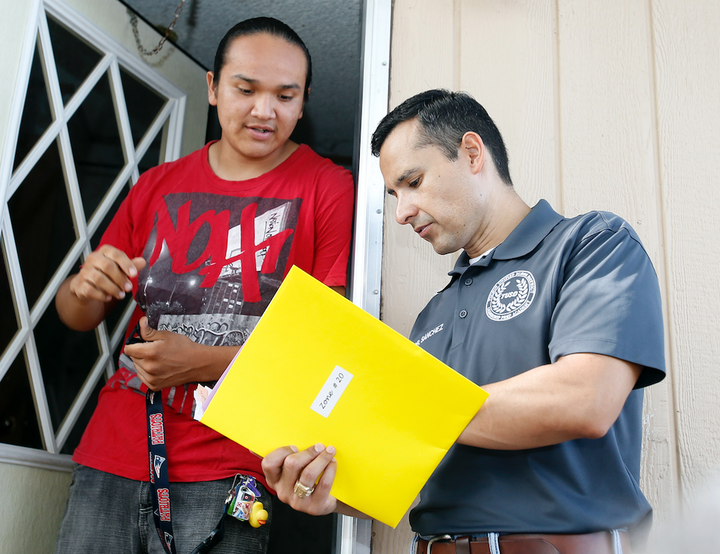 The idea came about several years ago in a conversation between Rothschild and the superintendent of Tucson Unified School District Dr. H.T. Sánchez.
"We were sitting round talking about different ways we could work together," Rothschild said. "I said, 'You know I would just like to do something we can go out and do and it works.'"
Sánchez had done something similar at a district in Texas where he previously worked, where "people got together and walked around the neighborhoods and brought kids back to school," Rothschild said.
From there, the mayor enlisted the help of community leaders like local news anchors, the police chief and the fire chief to go door-to-door and talk with students about the importance of a high school degree. Sometimes, a little urging was all the student needed to finish school, Rothschild said.
"A lot of times they cant identify a good reason [why they're not in school]," he said. "They may have gotten a job in a fast food restaurant, or a boyfriend they wanted to spend time with, or a girlfriend. ... The idea of the program is to deliver a message of community support. There are people in the community who want you to succeed and extra academic assistance is there for you."
Anthony Valenzuela, 19, is one of the students whose life was impacted by Steps to Success. Valenzuela had finished the 12th grade in Tucson, but was just a few credits short of getting his high school degree. After community leaders came to his house in July 2015, he re-enrolled and graduated in December. He is now a student at a vocational training program for collision repair.
Valenzuela's family doesn't have a long history of academic success. Neither his biological brother or foster mother graduated high school. So when anchors from a local news channel showed up his door last summer, he recalls that "it changed my life."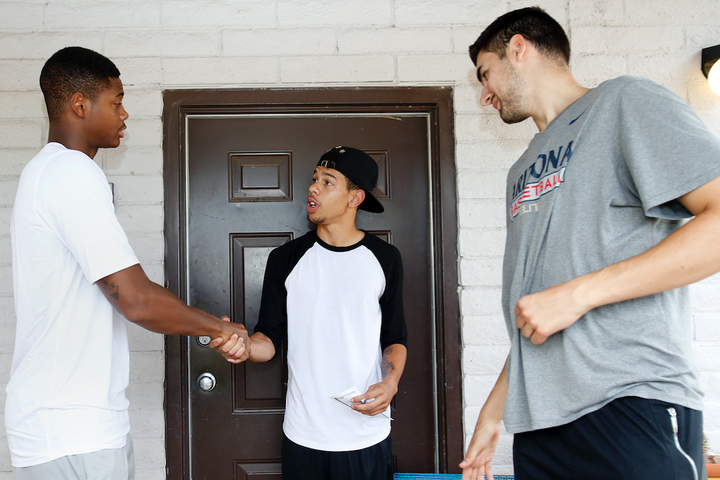 Rothschild and a group of partnering organizations and state leaders hope to further expand the initiative across the state and country.
"It's not a difficult program. It requires a school district willing to put in a little time and some organization but we've got the blueprint. I try to think of it as, one heart, one mind at a time," Rothschild said. "If I can bring one kid back to high school and get them to graduate ... That's a huge contribution."
Popular in the Community