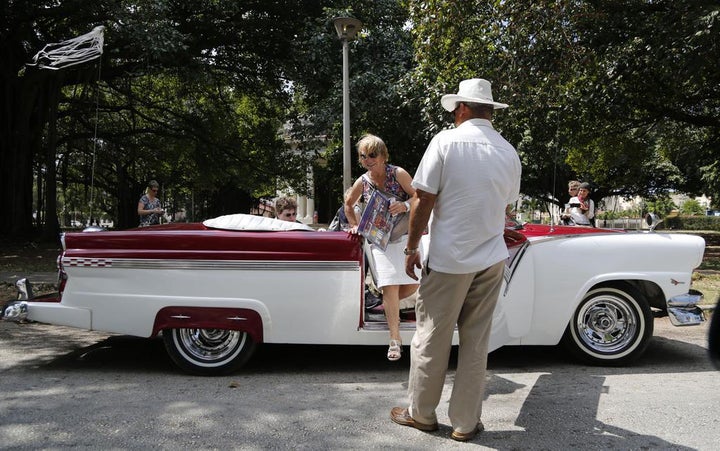 With so many scam-brokers flooding the internet today,finding a reliable auto transport company to successfully move your luxury car to your preferred location can be challenging.
Interestingly, thedramatic increase in compliant of auto transport scam has led The Federal Motor Carrier SafetyAdministration (FMCSA) to develop areliable method that reduces auto scam.
Although, there are several methods to move classic cars to their preferred location, here are 5 steps to successfully move them with ease.
#1 Lookout for a reliable auto transport company:
When shipping your classic car across the country, finding a reliable vehicle shipping company is one of the most important steps to take.
As a vintage car enthusiast, it is very important to deeply research on the best auto transport company that cansuccessfully ship your classic car withoutyou worrying about the risk of damages.
Below are 4 basic questions that will help you spot out the best.
· Is this auto transport company fully insured?
· Is this auto transport company fully licensed and authorized by the Department of Transportation?
· Do they have good online reviews?
· What type of testimonies have people been saying about them?
Responds from these questions will definitely help you make a better decision.Don't stem your trust or reliability on just what some brokers said about their service.
#2 Study and understand the company's classic carrier options:
Does your auto shipping company have the best carrier options to safely move your classic car?
This is one of the paramount steps you shouldn't joke with. Studying and understanding their carrier optionsis very vital.
Since there are so many car transporting companies that cannot arrange for the delivery ofexpensive cars due to their consistent provision for bulk transport services (multiple carriers); it is necessary to verify if your choice auto shipping company has the best carrier options that can treat your classic car with uttermost care.
Meanwhile, there is no doubt that the auto transport quotes for transporting your classic car with an enclosed carrier option is very expensive compared to an open carrier option--which is more susceptible to many dangers while moving the cars.
#3 Get your classic car ready for shipping:
After completing the above steps, you have to get your car ready to be shipped.
How do you get your classic car ready for shipping?
· Drain the fuel in the car to avoid some unforeseen casualties.
· Check the oil and coolant level and ensure that they're gauged.
· Check whether the tires are in good condition and fully gauged.
· Check if your battery is charged and fixed in its position to avoid shift while shipping.
· Double check the exteriors like the wheel-screen, side mirrors and safe guide them with protective sheets if necessary
· If your classic car has some defaults, let's say, brake failure and gear problems or body scratch; please ensure that you inform the transporter before it is being shipped.
After putting all these in place, your luxury car is set for shipping.
#4 Avoid extra luggage that isn't approved by DOT:
With respect to the regulations laid by the Department of Transportation (DOT), the Federal Motor Carrier Safety Administration licensed only the transportation of some household goods and some personal property.
So, if an auto transporter is found moving a classic car loaded with "extra stuff" that is not approved by FMCSA, it will incur a great penalty and the company might lose their license.
With such strict rules, many classic vehicle transporters always advise their customers toremove all extra items in the vehicle before transporting them.
#5 Study the weather before your ship:
If you want to successfully move your classic car to your preferred destination, you mustn't joke with this step.
Do you know that transporting your luxury car during harsh weather is very dangerous and could result to some unforeseen casualties like hurricanes, blizzards, thunderstorms and so on?
So, if you're shipping your classic car to a totally different part of the country that you've never lived before or you are new in; it is highly advisable that you do some research on their local climate.
Actually, this will not only safely prepare you for an entire different weather that you're likely to experience, but it will also ship in some clue on different ways to ship a car successfully without being affected by the in-climate weather.