It all started with a transistor radio hidden under my pillow, listening to WLS and WCFL AM through the single monaural earpiece when I was supposed to be sleeping.
I was a little kid who didn't know anything about stereo or hi-fi; I just wanted to hear my favorite songs.
AM radio was still the king in the late '60s and early '70s, and Top 40 hits were often produced to sound good on basic, tinny sounding speakers found in pocket transistors and car radios.
After a few years I learned about FM radio, which couldn't be found on my trusty transistor. I discovered that the heavy, gun-metal-gray pieces of equipment in the basement were part of a vacuum tube sound system assembled and hand wired by my electrical engineer brother. It was high quality, and sounded great, but it wasn't a true two-channel stereo system.
It had FM radio, which I was allowed to listen by myself, but wasn't allowed to use the "turntable" without help, until I was old enough to safely handle records. It sounded much better than my little transistor, and I loved listening to album oriented rock, the stuff you just didn't hear on AM.
Then, I can't remember where, I heard a song that I was very familiar with, on a true two channel hi-fi stereo system. I could distinctly hear the different instruments, and the separation between them. For example, the bass guitar was coming out of the left speaker, the rhythm guitar part was coming out of the right, but the drums, lead guitar and vocals seemed to come from both. Heck, I couldn't begin to comprehend the differences between those instruments and the roles they played until I heard true stereo separation.
By the time I graduated eighth grade, I set my sights on having a quality stereo system. I started reading magazines such as Stereo Review. I asked questions of relatives, neighbors, acquaintances - and I found if someone was into it, they were more than happy to talk.
I learned about receivers, tuners, power amps, reel-to-reel and cassette decks, noise reducers and dynamic range expanders, equalizers, turntables and speakers. I learned that many people preferred to choose each component separately, often from different manufacturers, instead of buying a complete system all at once, from one brand.
And I learned how very expensive it could be.
The first component I targeted was a receiver, a power amp and radio tuner all-in-one. I read hundreds of product reviews while I saved my money. I chose the Pioneer SX-3700. I remember thinking the 45 watts per channel was the most power I could afford, and it gave me a solid foundation to add components, including (2) sets of speakers. Plus, the LED power display was fairly new and "modern," replacing the old needle gauges. It looked deadly in the dark.

I kept saving and reading, slowly adding pieces over time. The final piece was purchased at the end of my sophomore year in college, a used set of Bose 301 direct/reflecting speakers, designed to bounce the sound off of walls and fill the room with music.

This was the second set of speakers, so now I could choose to listen to just set A, just set B, or all four at the same time.
When I got home, I couldn't wait to set it all up. I spent hours finding the optimal speaker placement in my bedroom, and then I selected one of my all-time favorite albums. I dropped the needle on The Beatles Abbey Road side 2, and lay down on the bed.
It sounded like George Harrison was sitting next to me playing acoustic guitar on "Here Comes the Sun." What a perfect way to kick off the summer.
What followed gave me goosebumps.
I heard the three part harmonies of "Because" emanate from a different point in the room with each passing verse, like the hands moving on a clock, and I was completely immersed for the rest of the medley.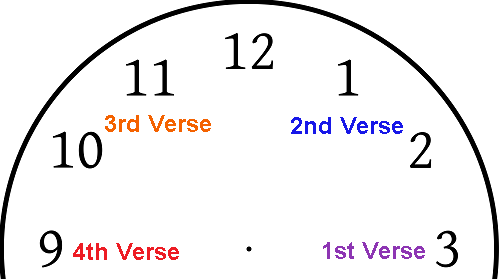 I had probably listened to Abbey Road and all it songs hundreds of times, on the radio, LP, cassette and even 8 track tape, but never like this. I was inside the music, almost like I walked through a theatre screen and into a movie.
That summer I listened to all my favorite albums again, discovering things I hadn't noticed before.
Now, I'm not anti-digital. I'm not against CDs, MP3s or having your entire music library on a device significantly smaller than the old transistor. The combination of sound quality and convenience is impressive. I'm not complaining about "today's music" or the talents of new artists.
But I do miss the old days, when I would set aside time, select an album, and get lost in the music.
That's what the last days of analog represent to me.
Calling all HuffPost superfans!
Sign up for membership to become a founding member and help shape HuffPost's next chapter