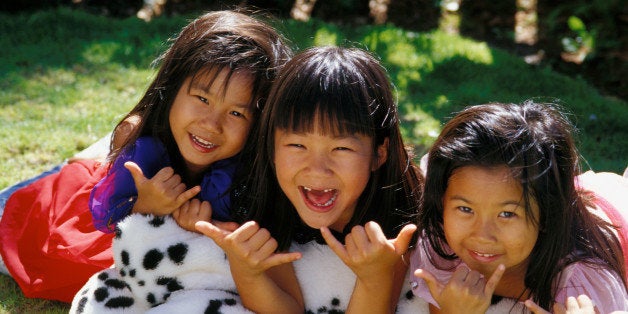 In recent years, politicians in almost half the states in the country as well as a majority of the U.S. House of Representatives have tried to pass anti-abortion laws to, purportedly, address a bias against girl children among Asian Americans and eight states have passed such laws. At this moment, the Asian American population is the fastest-growing racial group in the country, in part due to the growing number of Asian immigrants -- which now surpasses the number of immigrants from Latin American countries. This legislation has been fueled by a combination of implicit bias, factual inaccuracies and harmful racial stereotypes that Asian Americans have a preference for sons. People assume that just because there are so many more boys than girls born in some Asian countries that when people from those countries migrate to the United States, they also abort female fetuses due to a preference for sons.
Setting aside abortion politicking, political ideology and religious dogma, we set out to closely examine the claims fueling legislation banning sex-selective abortion in the United States. Legal scholars from the University of Chicago Law School led a multidisciplinary team that undertook an exhaustive review of U.S. census data and conducted field-work in India, and recently published a new study that finally unravels the "evidence" fueling this anti-Asian campaign.
The main empirical data on which legislators have relied to pass laws banning sex-selective abortion is a study of 15-year-old U.S. census data. In analyzing more recent U.S. census data from 2007 to 2011, our team of economists found that Asian Americans do not exhibit a preference for sons (or an aversion for daughters). These birthing patterns are very different than what is happening in India and China.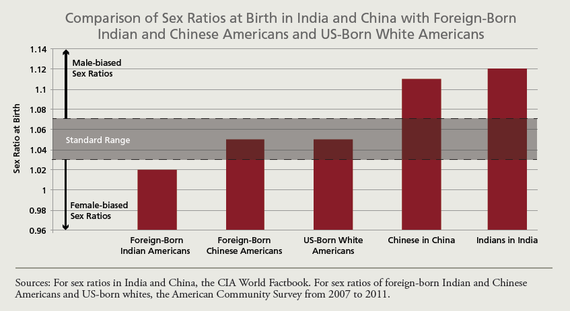 While it is true that certain foreign-born Asian American groups are more likely to have boys when they already have two girls, they are also more likely than white Americans to have girls when they already have two boys. When white American parents seek a baby of a certain sex so that their family has both boys and girls many consider that desire "family balancing." When Asian American parents act on the same desire, it's being called "gendercide."
Among the myths dispelled by the report is that the United States lags behind the rest of the world in prohibiting abortion motivated by sex selection. "Experts" in state after state have claimed that the United States is the only "advanced" country in the world that does not prohibit sex-selective abortion. That is flatly untrue. Only four countries other than the United States explicitly ban this practice: China, Kosovo, Nepal and Vietnam. Most countries that are concerned about sex selection have laws that ban the use of assisted reproductive technologies for sex selection purposes. None of the legislation introduced or enacted in the United States addresses the use of assisted reproductive technologies to sex select. This omission suggests that the primary motivation behind sex-selective abortion bans is to limit access to abortion generally.
In all, our report identifies six major myths being used to promote sex-selective abortion bans in the United States. Once these myths are exposed and the facts are brought to light, all that remains in support of these laws are harmful stereotypes about Asian Americans. We do not support sex selection, but we oppose laws that are passed based on racial stereotypes.
Co-Author: Miriam Yeung, Executive Director, National Asian Pacific Women's Forum
Related
Popular in the Community