Successfully completing a surgery is no small feat under the best conditions. But imagine trying to pinpoint the right spot for an incision with no light in a dirty environment: It just can't be done.
A new invention might fix that. It's a 20-foot shipping container called the Sterile Box, and it contains everything needed to clean and sterilize surgical equipment. It's designed to be dropped into most any setting where people need medical attention but can't get it due to infrastructure problems.
People living in rural Malawi, for instance, lack easy access to electricity and piped water, which means it's not really possible for them to undergo potentially lifesaving surgeries without traveling to an urban center -- even in a relatively routine situation like childbirth.
The Sterile Box provides a few solutions. It's solar-powered and contains a water filtration system. It sterilizes medical equipment with steam via an autoclave device. Surgery doesn't happen in the unit itself, but it's there to provide clean tools, light and electricity to doctors.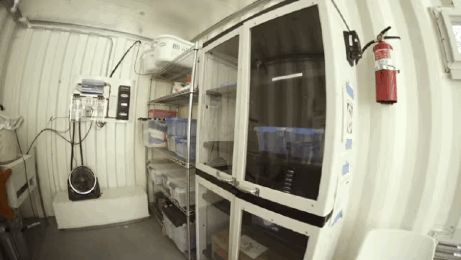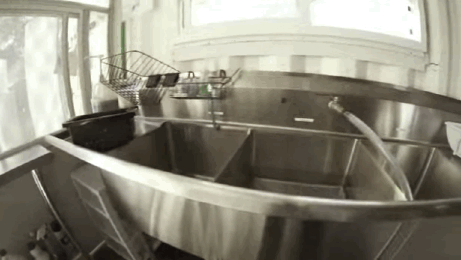 Douglas Schuler, an associate business professor at Rice University in Houston, Texas, came up with the concept after considering a previous invention from his father-in-law, Jean Boubour. In the 1980s, Boubour conceived of a solar-powered thermal cooking system -- "It's a mouthful," Schuler concedes -- which would allow people to prepare food without fuel.
Schuler told The Huffington Post that he tried to build a business around a similar cooking device in 2008. He got a grant to try it in Haiti, but it fizzled.
"It was a total bust," Schuler said. "The thing works well, but everyone didn't like using it."
So, he turned his attention to a different application for the technology.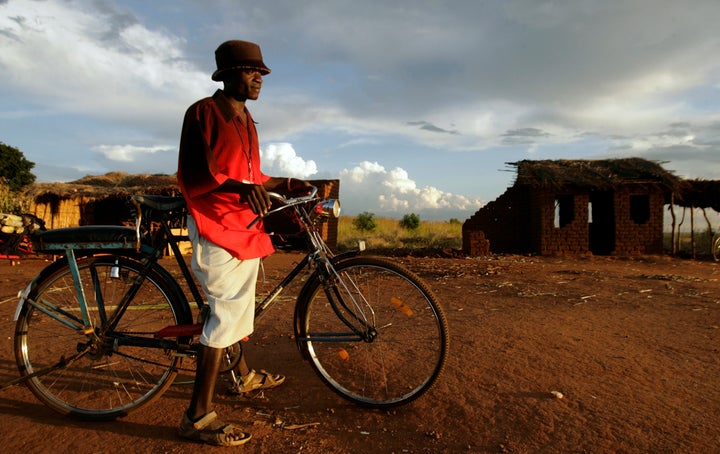 "[Hospitals] have this big segregation from dirty side to clean sides," Schuler told HuffPost. "I thought, 'I wonder if we can take what they do in modern hospitals and do it in a small space, a small space that you could conceivably put somewhere fairly easy.'"
As an additional bonus, the Sterile Box contains electrical outlets, so people can charge their cellphones. Phones are common in sub-Saharan Africa, but finding a place to charge them can be difficult -- and costly -- in areas lacking infrastructure.
Gadgets aside, Schuler said he thinks the Sterile Box will be particularly useful for helping mothers in childbirth, in addition to overall obstetrics and gynecology. Solar-powered tools have already been deployed to help women in parts of Africa, and Schuler believes there are 900 potential sites in sub-Saharan Africa where the Sterile Box could be deployed. It's a matter of finding the right partnership now.
"You're not going to put this on the top of the mountain, or out on the desert," Schuler told HuffPost. "It's not for hermits out in the desert. It's gotta be where people live."
Calling all HuffPost superfans!
Sign up for membership to become a founding member and help shape HuffPost's next chapter