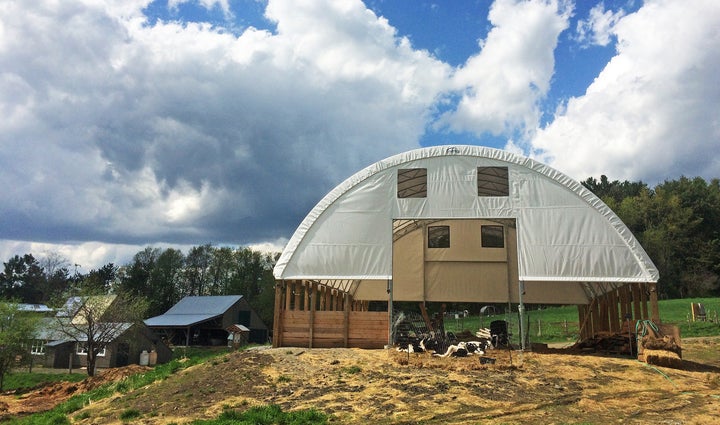 Nobody knows better than a farmer that big things can grow from tiny seeds. The small state of Vermont has already driven major food producers to adopt GMO labeling nationwide.
Next, could a humble, environmentally focused college in that Northeastern state help bring Big Ag to its knees?
Sterling College has a picturesque campus centered, literally and ideologically, on an approach to farming that's more earth-friendly than that of the agricultural industry. Christian Feuerstein, the school's director of communications, describes it as a "living laboratory" for sustainability and conservation.
The college -- which is located in the remote town of Craftsbury -- has a working livestock farm and gardens that provide about 20 percent of its food. About 100 undergrads study in such fields as ecology, climate justice and outdoor education, in addition to a number of majors rooted in farming practices.
Some 60 different vegetable crops — including kale, carrots, cabbage and chard — are grown on campus. There are also perennial fruits, tree fruits and nuts. The Real Food Challenge, which surveys colleges and universities about serving food that is locally grown and community-based, has ranked Sterling as first in the nation for the past two years.
"We walk the talk [of sustainability] every day," Feuerstein said.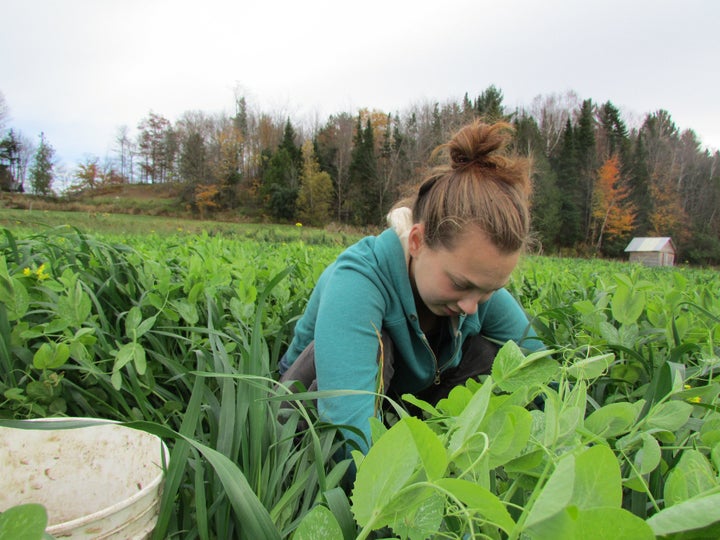 Sterling is one of an increasing number of schools offering degree programs focused on organic and sustainable agriculture. Since 2013, its Rian Fried Center has run courses on sustainable agriculture and food systems.
As The Associated Press noted a few years ago, the number of such programs has been surging as the agricultural industry looks to lure younger generations back to the farming life. The Sustainable Agriculture Education Association lists 38 land-grant universities, 15 other four-year public or private universities, and seven liberal arts colleges across North America that offer some kind of degree or certificate program that falls under the sustainable agriculture umbrella.
Sterling, which was founded in 1958 as a boys' prep school and has been an accredited four-year college since 1997, was well ahead of the trend. Nicole Civita, assistant director of the Rian Fried Center, said the school has been offering sustainable agriculture as an area of study for more than 40 years.
In the last five or 10 years, Sterling has noticed an uptick in interest, which Civita credits to a larger societal shift.
"I think our society writ large is coming to realize the urgency of the challenges of climate change and income inequality and a variety of ecological and social challenges we have to meet," Civita said. "We're starting to look more certainly and more optimistically at solutions that may be a bit more simple, person-powered and community-based."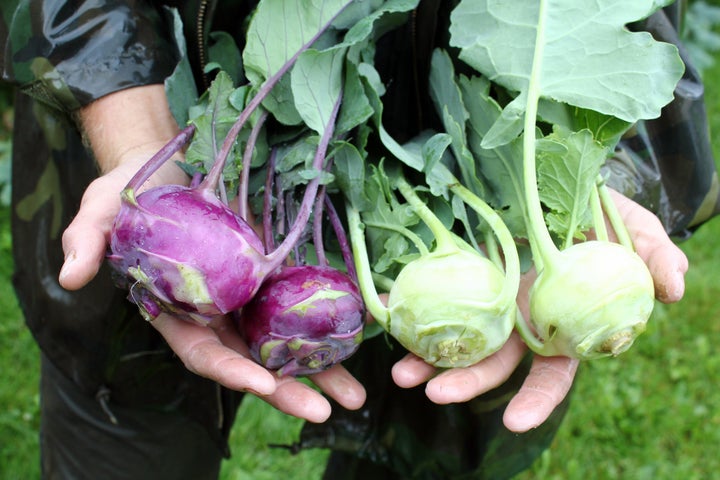 In recognition of that broadening interest, the school is taking its sustainable course offerings a step further with its inaugural School of the New American Farmstead this summer.
The program will provide intensive continuing-education courses taught largely by guest instructors who ordinarily wouldn't be able to commit to a full semester of teaching in Vermont. One high-profile offering is "Food Writing From the Farm," which will feature acclaimed chef and author Ruth Reichl among the teaching staff.
Another summer course on regenerative farming looks particularly topical. A recently published book from Yale University lecturer Eric Toensmeier has sparked interest in the potential benefits of "carbon farming."
Carbon farming, as Toensmeier explains in The Carbon Farming Solution, refers generally to agricultural practices that help remove carbon dioxide from the atmosphere and retain it in soil or trees. The agricultural industry is responsible for a significant share -- at least 14 percent, though estimates vary -- of the greenhouse gases that contribute to climate change. Carbon farming can reduce those emissions and help mitigate the effects of climate change.
The regenerative agriculture course will be taught by Darren Doherty, an Australian farmer, author and leading advocate for carbon farming. Through his Regrarians initiative, Doherty seeks to train other farmers in how to take better care of their land. The Sterling class will entail a site analysis of the school's lands addressing the 10 points of the Regrarians platform, including climate, geography, water, soil and energy.
It is part of an effort, Civita said, to go beyond "sustaining" something that may already be impoverished, like soil, and learning how to restore it.
Critics of sustainable agriculture practices often argue that they cannot produce the crop yields of conventional farming, which is especially problematic at a time when the world's population is growing. In sustainable farming's defense, people like former New York Times columnist Mark Bittman have pointed out that conventional farming isn't perfect either. As Polyface farmer Joel Salatin, spotlighted in Michael Pollan's The Omnivore's Dilemma, argues, the current food system favors industrial farms to such a degree that it's difficult to compare their operations with sustainable and organic efforts.
Sterling is not deterred by the hurdles ahead.
"It's very true we're a small college, but we speak with a very large voice," said Feuerstein, adding, "We're seeing people come around to practices we've had in place since the '70s."
Related
Before You Go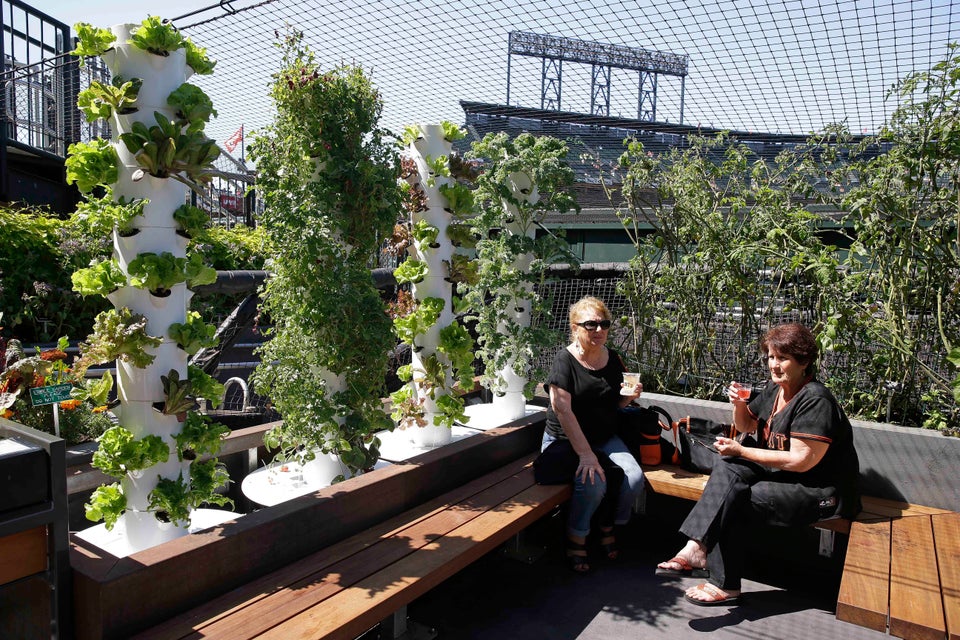 Urban Farming
Popular in the Community