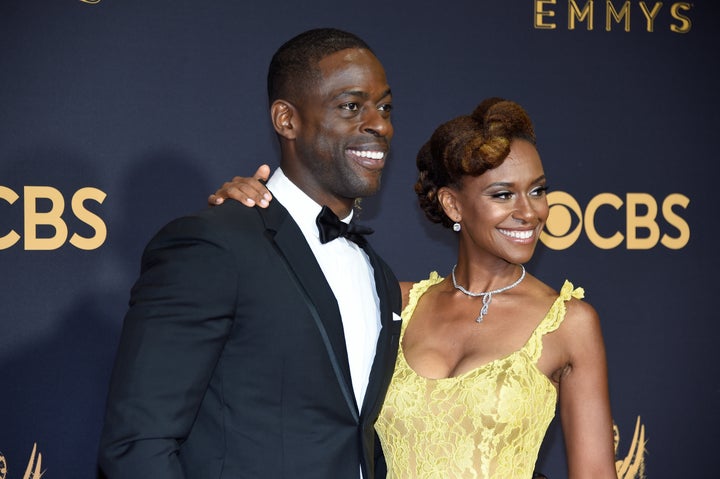 In an interview with Entertainment Tonight, Brown explained that he and his wife, actress Ryan Michelle Bathe, welcomed their first child about six years ago at home in their bedroom. In the second season's sixth episode, Brown's character, Randall, experienced something similar with his wife, Beth (played by Susan Kelechi Watson), and in both cases, the home birth wasn't planned.
"It was this beautiful birthing center that we were going to go to, very civilized, and that went out the window at, like, 11 o'clock in the evening," Bathe said about her birth experience.
Brown added that Bathe had her first contraction at about 11 p.m., and their son "came into the world at 2:23 a.m., three hours and 23 minutes later."
"It never happens like that the first time. It's not supposed to," he said. "But my wife is not your ordinary human being, so she does extraordinary things all the time!"
During the episode, Brown tweeted that the scene was "round 2" for him.
While chatting with Entertainment Tonight, the actor, who will appear in "Black Panther," explained that the scene came about after "This Is Us" creator Dan Fogelman heard about Brown's experience.
"He's like, 'Oh, we gotta put it in the show, we gotta put it in the show,' and so they incorporated it into our life [on "This Is Us"] nine years ago," Brown said.
"He gives not a flying Fig Newton," Brown said.