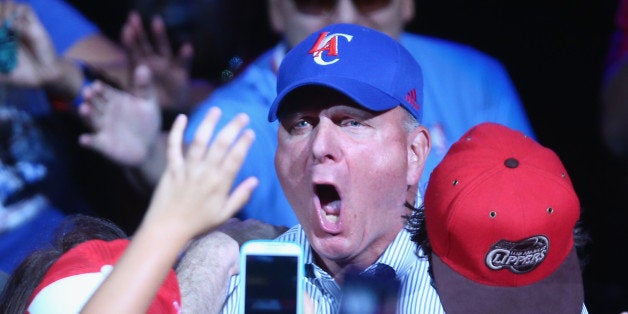 The former Microsoft CEO shelled out $2 billion to buy the NBA franchise in May, following the ouster of owner Donald Sterling. But Ballmer can use a little-known tax deduction called "goodwill" to claim roughly $1 billion over the next 15 years, according to FT.
Ballmer -- and the markets at large -- are bullish on sports franchises as the value of media rights for college and professional sports teams skyrocket. Ballmer has reason to believe the Clippers are a wise investment, even though he paid four times more than anyone ever has for an NBA team.
"Do I think my investment in the Clippers will be as good as an investment, total return, as an S&P investment fund? I believe it will be, and I believe it has less downside," Ballmer told Charlie Rose last week. "If you compare it to tech stocks, it's got real earnings."
While Ballmer may get a break on his purchase, critics have called out other professional sports leagues for their use of tax breaks to build costly stadiums with public money. Leagues like the NFL and NHL are registered as nonprofit, tax-exempt organizations, and they receive millions in public subsidies.
The NBA, in contrast, is not tax-exempt, but the league did just finalize a record-breaking TV deal with Walt Disney and Time Warner worth $24 billion. And some leading players are reportedly pushing to remove maximum salary contracts to better reflect their value to the franchises.
"I don't see how the owners can say they're losing money now," Kevin Durrant, the league's MVP, told reporters.
But judging by Ballmer's recent Clippers' pep rally, he's excited about a lot more than just a good tax deal:
CORRECTION: A previous version of this article called the potential tax savings a "credit." It is a deduction.
REAL LIFE. REAL NEWS. REAL VOICES.
Help us tell more of the stories that matter from voices that too often remain unheard.