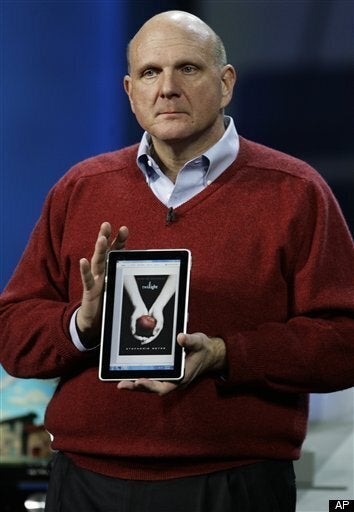 Although the company reported a record $62.5 billion in revenue, Microsoft CEO Steve Ballmer took a hit for Microsoft's recent mobile failures and was awarded only half of his maximum bonus payout.
Ballmer was eligible to receive a bonus worth 200% of his base salary, but was awarded only half of his potential bonus, or $670,000 in cash, bringing his total compensation for the 2010 fiscal year up to $1.34 million
Documents submitted to the SEC by Microsoft noted that the company's board considered "the unsuccessful launch of the Kin phone; loss of market share in the company's mobile phone business; and the need for the Company to pursue innovations to take advantage of new form factors," among other information, in determining Ballmer's bonus.
You may recall that Microsoft canceled its Kin mobile phone project after just 79 days; that Microsoft's Windows Mobile platform has seen its market share decimated by Apple, RIM, and Google; and that Apple's iPad and tablets running Android are a huge threat to the Windows line, which generates a massive percentage of Microsoft's profit.
Ballmer has also said that Microsoft is working on a rival to Apple's iPad. "Just like we had to make things happen on netbooks, we've got to make things happen with Windows 7 on slates, and we're in the process of doing that as we speak," the CEO said earlier this year, adding, that developing a tablet is "job one urgency around here."
Popular in the Community