WASHINGTON ― Steve Bannon, the far-right news executive and confidante to President Donald Trump, is scheduled to speak at an event for black entrepreneurs in Washington, D.C., this month.
Bannon is listed as a speaker at the economic policy summit for the group Black Americans For A Better Future. The gathering is billed as offering "a Republican vision for creating opportunities for black entrepreneurs," according to the invitation.
Black Americans For A Better Future is a super PAC that describes itself as a vehicle to "get more Blacks involved in the Republican Party." It's run by Raynard Jackson, an African-American GOP consultant.
"We just want a fair chance to compete in this American system called capitalism," Jackson told HuffPost, pointing specifically to helping black entrepreneurs get some of the federal funding that will come from rebuilding cities that were hit by the recent hurricanes.
Bannon recently stepped down as Trump's chief strategist and returned to the far-right website, Breitbart, where he serves as executive chairman. Last year, Bannon called the site "a platform for the alt-right," a movement that has rebranded white nationalism under a more innocuous name.
Shortly after, Dylann Roof massacred nine parishioners at a black church in South Carolina in 2015, Breitbart published an article glorifying the Confederate flag that Roof had idolized. Another article that appeared on the site called conservative writer Bill Kristol a "renegade Jew."
Jackson called Bannon a "good friend" who reached out to him about how to help out with his project. He recalled that Bannon readily agreed to his suggestion that he speak at the summit.
"Steve and I have conversations about black entrepreneurs all the time," Jackson said. "Again, most people forget about Steve having a Wall Street background. Steve understands the economics of the small business community better than a lot of people in this town."
Jackson also said he wasn't worried about Bannon's reputation being a problem with his audience, brushing aside concerns about Breitbart's content. When asked about the Confederate flag article, Jackson said he had no problem with the flag.
"Just because your forefathers fought on the Confederate side, that inherently doesn't mean you are a bad person or you are a racist," he stated. "I have no problem with the Confederate flag flying on a state capital. I have no problem with these monuments throughout the South."
"I've known Steve a long time. You can call Steve a lot of things ― racist ain't one of them," Jackson added.
Corey Lewandowski, who did a stint as Trump's campaign manager, is also scheduled to speak at the BAFBF summit, as are several GOP members of Congress. Jackson said he expects about 50 people to attend.
Bannon did not return a request for comment.
Want more updates from Amanda Terkel? Sign up for her newsletter, Piping Hot Truth, here.
Before You Go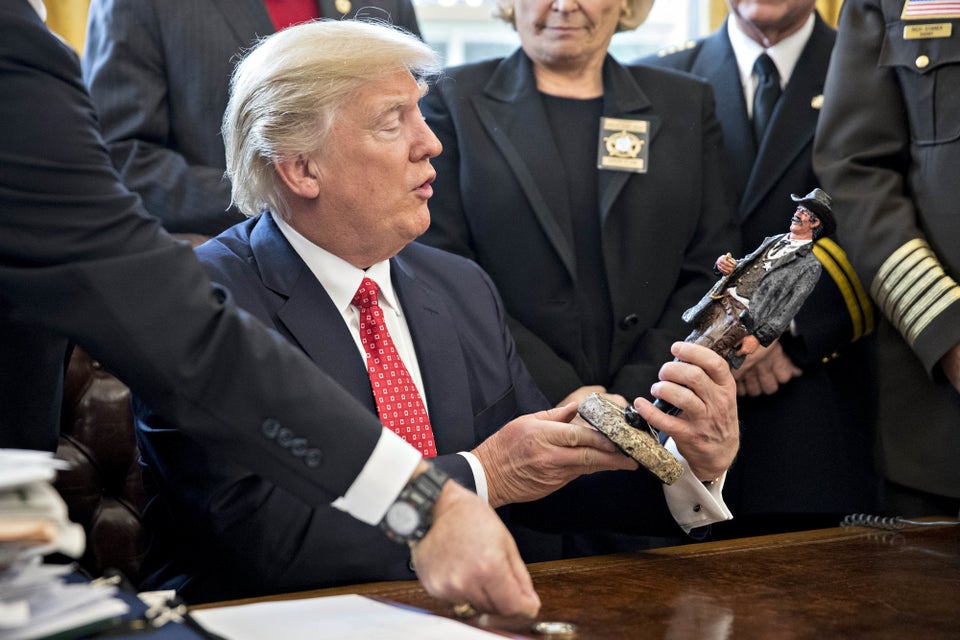 Donald Trump
Popular in the Community