In news that will shock practically nobody, Steve Bannon seems to think mental health issues are something to dismiss or joke about.
Old emails reveal that Bannon, the newly appointed chief strategist to President-elect Donald Trump, doesn't believe mental health issues and policy are worth addressing.
Bannon shot down the idea.
"I've got a cure for mental health issue[s]," Bannon wrote. "Spank your children more."
Bannon's prejudicial viewpoint on mental health couldn't be more wrong. His comments reflect the deeply embedded stereotype that people with mental illness are self-indulgent, rather than grappling with a serious health condition.
Ari Ne'eman, president of the Autistic Self Advocacy Network, strongly condemned Bannon's appointment Monday in an open letter to colleagues in the disability rights community.
"When racism, anti-semitism and misogyny rear their ugly heads, ableism is never far behind," Ne'eman wrote.
Ne'eman elaborated on his thoughts about Bannon for a HuffPost Facebook Live broadcast on Tuesday, arguing that Bannon's ableism fits in with Trump's bullying ethos.
"There's this sort of larger authoritarian streak that we've always known that Trump has had that comes out, as it does in so many other ways, as applied to people with disabilities," Ne'eman said.
There's still an opportunity for Trump and his administration to devise a plan for mental health. In doing so, we hope they won't seek counsel from Bannon, a man who apparently thinks violence and shame are the antidote to behavioral health issues.
Trump's spokeswoman did not immediately return a request for comment from The Huffington Post.
Meanwhile, Trump and the incoming Republican-controlled Congress are running full steam ahead with plans to effectively dismantle Medicare and gut Medicaid's funding.
That has major implications for Americans with disabilities who rely on both programs to take care of basic needs.
Ne'eman and other disability rights advocates are deeply concerned about these changes ― and are already preparing to fight the new administration over them.
"Over the last week I have spoken to hundreds of people with disabilities terrified by the prospect of not only losing their health care, but also losing access to the supports and services that help them get out of bed in the morning, get dressed, maintain [ventilation] care, maintain life-sustaining support," Ne'eman said.
Before You Go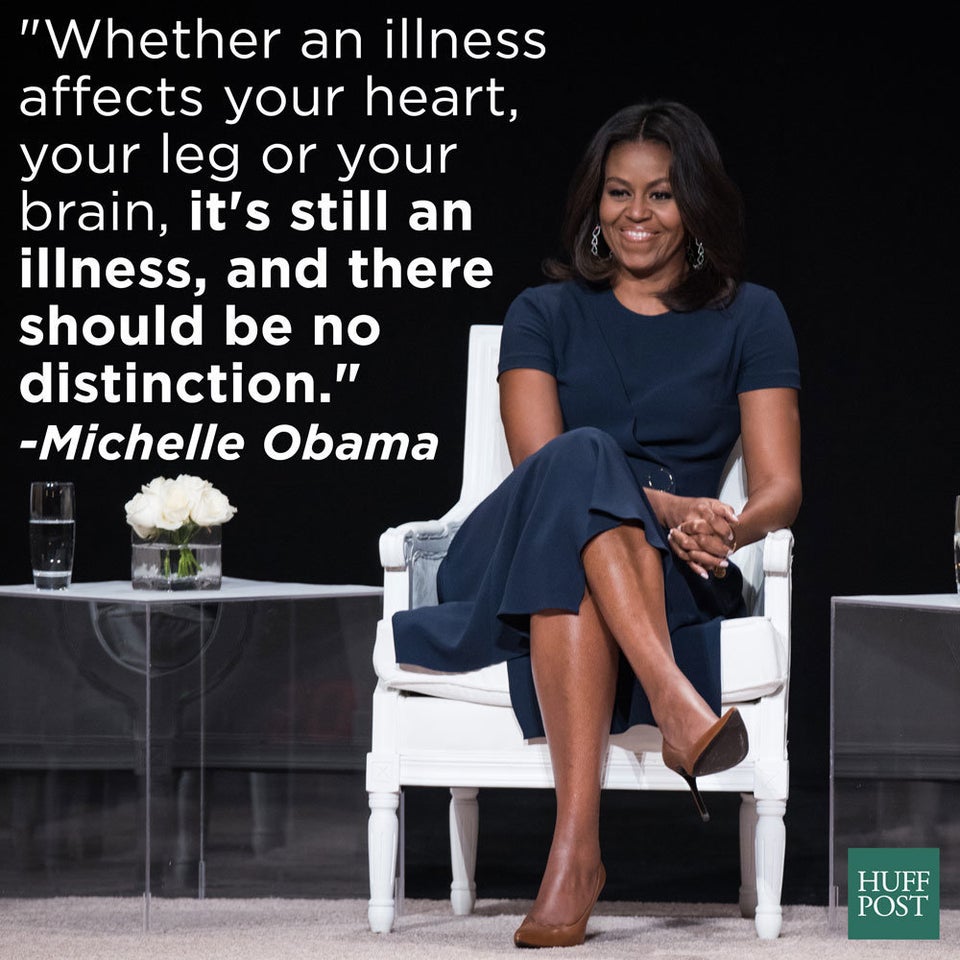 Celebrities On The Importance Of Mental Health