Sticks and stones may break your bones, but being portrayed as the personification of Death can never hurt you ― according to Steve Bannon, that is.
On Sunday's "60 Minutes," Charlie Rose asked the former White House chief strategist what he really thought about "Saturday Night Live" depicting him as the Grim Reaper. 
"I don't need the affirmation of the mainstream media. I don't care what they say," he said. "They can call me an anti-Semite. They can call me racist. They call me nativist. They can call me anything you want, OK? As long as we're driving this agenda for the working men and women of this country, I'm happy."
Bannon may have said the sketches didn't faze him, but previous reports claimed they were more trouble than he's letting on.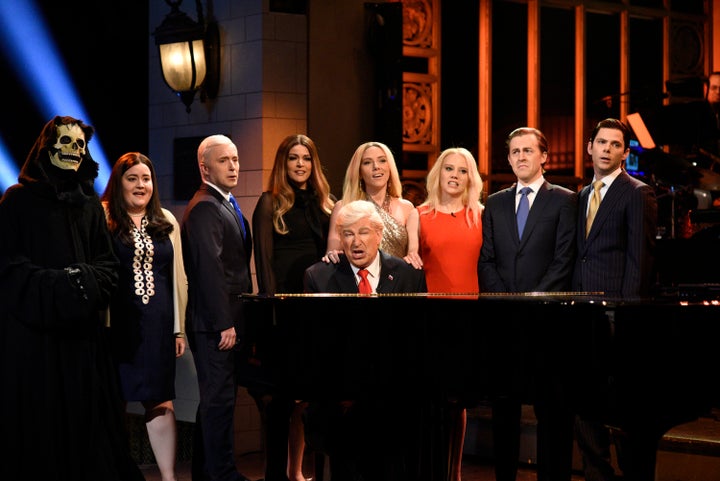 The story inside the White House, however, couldn't be more different.
The president certainly wasn't happy with Baldwin's "SNL" Trump impression, calling it "ridiculous," and Bannon's portrayal similarly left him shook. The president was said to be "especially upset" by the Grim Reaper skits and the characterization of Bannon as the president's puppet master, according to the The Washington Post.
While Bannon may say he doesn't care how he's portrayed, it looks like Trump definitely does. Or rather, did.
REAL LIFE. REAL NEWS. REAL VOICES.
Help us tell more of the stories that matter from voices that too often remain unheard.
BEFORE YOU GO
PHOTO GALLERY
J.K. Rowling's Tweets On Trump, Politics and More