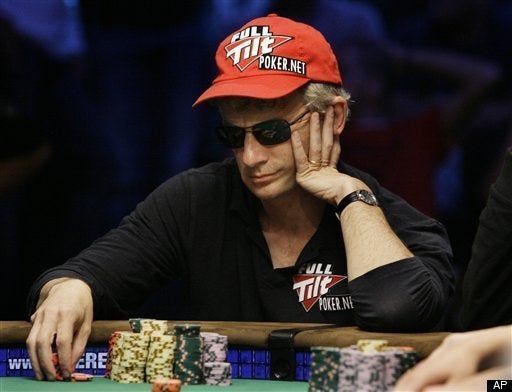 UPDATED:
Bloomberg reports that Steve Begleiter, the former head of corporate strategy at Bear Stearns, has finished sixth in the 2009 World Series of Poker. Though, Begleiter did not win the coveted $8.55 million top prize, he did walk away with $1.26 million in tournament winnings. Check out the rest of the story here.
ORIGINAL POST:
Former Bear Stearns executive Steven Begleiter is set to compete in the final table at the Main Event at the World Series of Poker starting on Saturday in Las Vegas.
Begleiter qualified for the final round in the July preliminaries -- since 2008, the final table has been delayed until November -- where he finished among the top nine out of 6,494 entrants and took home $1.26 million in prize money. This month, he'll play for the top payout of $7.2 million.
Until 2008, Begleiter was head of corporate strategy at Bear Stearns, where executives were known more for their regard for bridge than poker. When Bear was sold to J.P. Morgan, Begleiter helped transition the firm before moving to the private equity group Flexpoint Ford. Begleiter told The New York Times that despite the "populist nonsense going on right now," he's still "very proud" of his time at Bear.
Time reports that, Begleiter will be up against several very skilled professional poker players -- including Phil Ivey, who many consider to be the game's top professional -- but it appears he appreciates the challenge: "It's not about the money, really, I just like to compete," he said.
WATCH: Begleiter talks about being in the "November Nine" below:
Calling all HuffPost superfans!
Sign up for membership to become a founding member and help shape HuffPost's next chapter