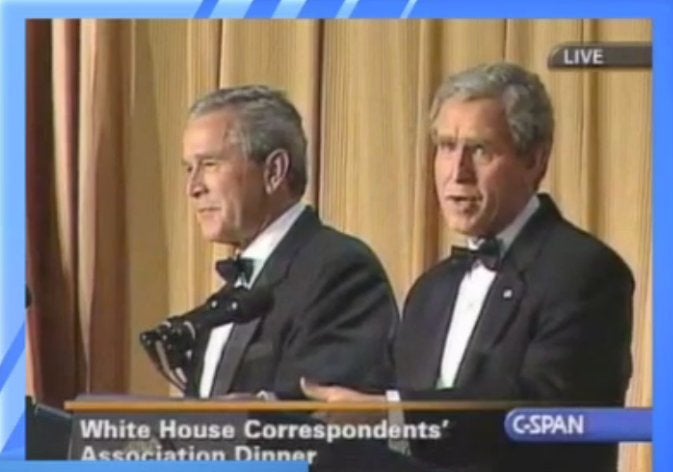 Comedian/filmmaker Adam Christing has posted this moving tribute to his good friend Steve Bridges, a top-notch impressionist whose victims included George W. Bush, Barack Obama, Ronald Reagan and many others, who passed away this past weekend at the age of 48.
Bridges was booked as the entertainment at a private party I attended on New Year's Eve, and although I don't think we'd met before, I introduced myself to Steve and we spent 15 minutes or so talking about the challenges of his business. Although Steve did Bush43 to perfection, I had never been terribly impressed with his version of Obama and asked him how it had been going. Not very well, he said. People just didn't seem to want to laugh at Obama, adding that while he was regularly invited by conservative groups to poke fun at their heroes, Reagan and the Bushes, progressives didn't seem enthused about laughing at their man.
Although conspiracy theorists are already hard at work linking the deaths of Bridges with that of Andrew Breitbart, in reality Bridges was an equal opportunity offender who seemed to leave his politics at stage's edge and loved to poke fun at anybody he could think of and on New Year's Eve some of his funniest material were his impressions of Televangelists like Billy Graham and James Dobson.
Bridges was a funny man who died too young. He was a living reminder that whatever our differences, our shared humanity and our ability to laugh at and with each other, binds us together. He and his work will be missed.
REAL LIFE. REAL NEWS. REAL VOICES.
Help us tell more of the stories that matter from voices that too often remain unheard.