 Under the defeated bill, students would have been able to keep guns in their dorms if their roommate agreed to it, and students, staff and faculty could have carried a concealed firearm with a permit.
The legislation, passed mostly along party lines out of the Republican-controlled legislature, would've stripped the state's Board of Regents and the Montana University System of their authority to regulate firearms on public college campuses. The board currently has a policy requiring students to store guns in a vehicle or a secure place on campus. These guns are typically hunting weapons kept in special lockers, the AP reported.
State Sen. Mike Phillips (D-Bozeman) told Montana Public Media he didn't believe college students should be carrying weapons on campus because they are "young people, full of hormones and determination and drive and emotions."
"It's not the setting I think where guns would be well placed," Phillips said.
The bill could have sparked a constitutional showdown, according to a legal review note from the Legislative Services Division. The state constitution grants the Board of Regents "full power, responsibility, and authority to supervise, coordinate, manage and control the Montana University System." The legal review note said the only power the Legislature has over the regents and the university system is in the form of appropriations.
When the bill passed, the head of a National Rifle Association affiliate compared banning concealed-carry on college campuses with slavery.
"They can no longer get away with telling students and (others) they have to move to the back of the bus," Gary Marbut, president of the Montana Shooting Sports Assoc. told the Montana Kaimin. "They can no longer tell people willy-nilly that when you're on our plantation, we can take your constitutional rights away."
Nationwide, 20 states currently ban concealed weapons on college campuses, 25 leave the decision to schools which usually decide to prohibit firearms, and five states allow concealed carry at higher education institutions.
Support HuffPost
The Stakes Have Never Been Higher
Before You Go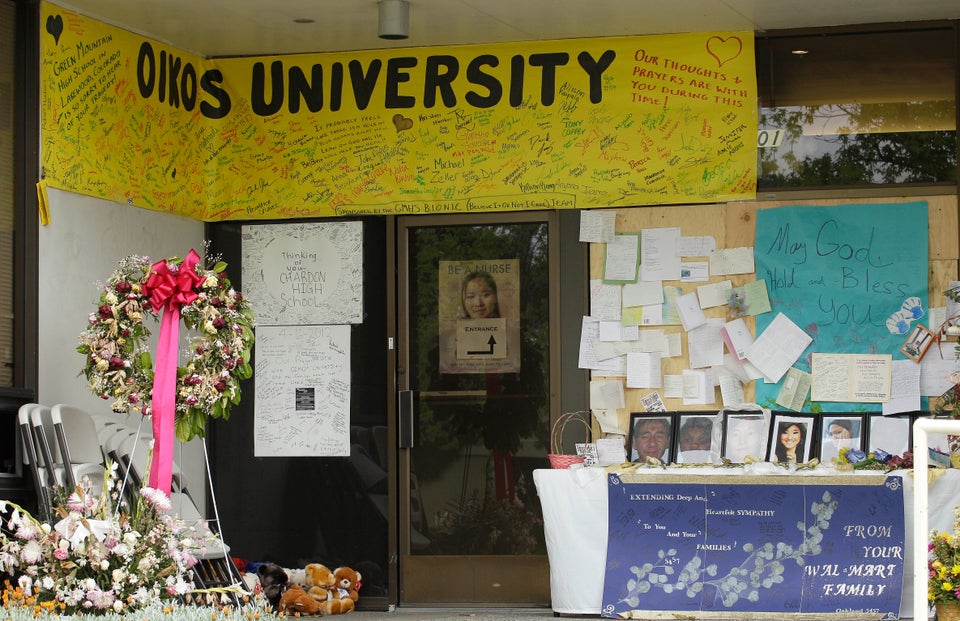 Recent Shootings On College Campuses In The Past 3 Years
Popular in the Community