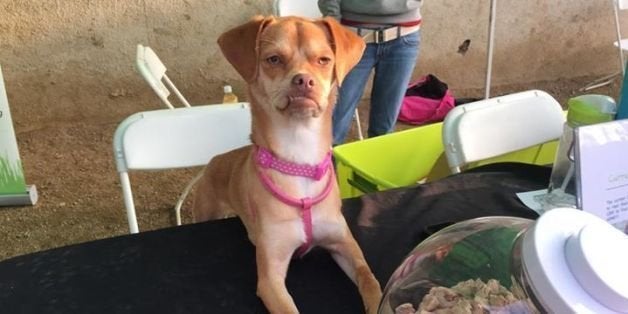 A Los Angeles rescue dog has skyrocketed to Internet fame due to what some claim is a resemblance to actor Steve Buscemi.
Jezebel writer Natasha Vargas-Cooper was the first to thrust the canine, a young female beagle and pug mix named Ari, into the national spotlight. Beth Lavigne, the director of Go Dog Safe Paws, the rescue group caring for Ari, is grateful for the attention, but says it's been a mixed blessing.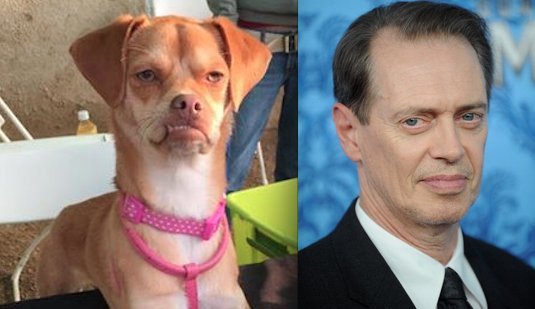 Photo: Go Dog Safe Paws.
Go Dog Safe Paws is a nonprofit rescue group that pulls animals in need out of high-kill shelters. Lavigne told The Huffington Post that the group took Ari -- who workers estimate is around 9 months old -- because it feared her underbite might prevent her from getting quickly adopted at the Los Angeles County shelter.
Ari spends her nights with various Go Dog Safe Paws volunteers, and during the day she stays at a doggie day care also operated by Lavigne. Vargas-Cooper, who met Ari because her dog attends that same day care, wanted to bring attention to the adorable pup's need for a home.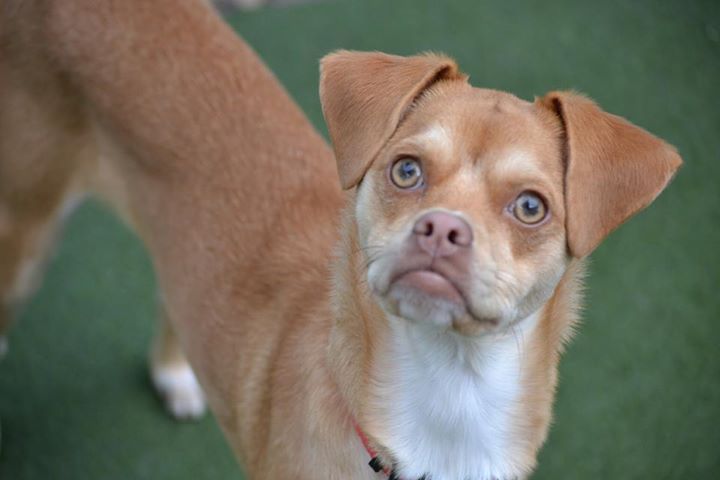 Photo: Go Dog Safe Paws.

After the Jezebel article was published Monday, pictures of Ari quickly began popping up on sites from all over the world.
Lavigne says that there are both upsides and downsides to Ari's popularity. On one hand, she's happy that the playful, friendly dog is finally getting the attention she deserves. Lavigne told HuffPost that before the Jezebel article, Ari was by far the least-viewed dog on Go Dog Safe Paws' adoption site.
"I thought, what is wrong with people?" Lavigne said. "She's, like, the cutest dog I've ever seen."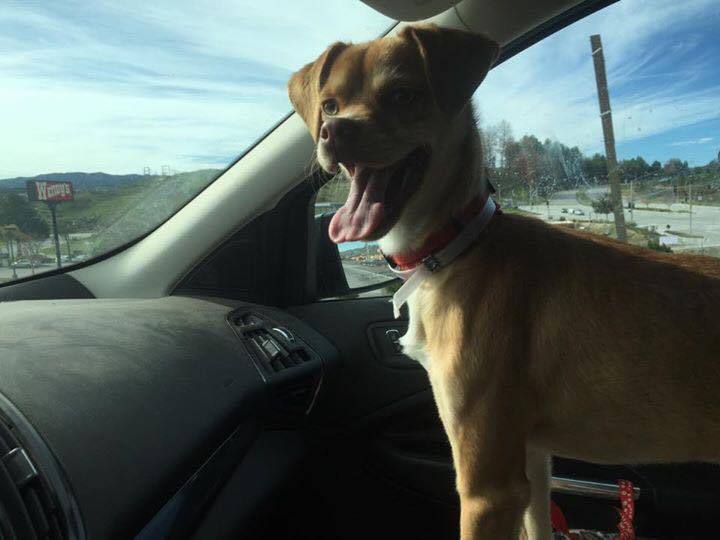 Photo: Go Dog Safe Paws.
On the other hand, Lavigne says she's now "inundated" with calls and emails from people who want to adopt Ari, but who are off the table based on their location. She stressed that she will only consider Los Angeles-area homes for Ari -- and the rest of Go Dog Safe Paw's dogs -- because the group always does a home check before letting any of its animals get adopted.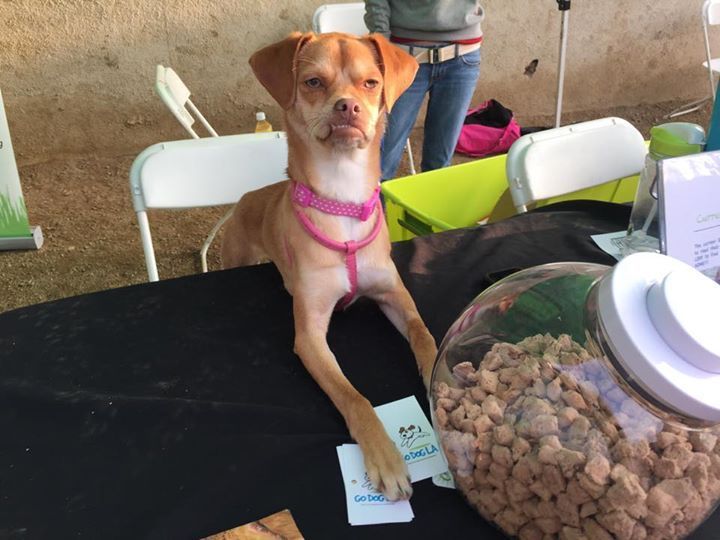 Photo: Go Dog Safe Paws.
Lavigne urges those who are interested in Ari, but live too far away to adopt her, consider shelter animals in their area. She said people often become set on adopting a well-known animal, while neglecting to consider the many other animals in need nationwide.
"There are hundreds of thousands of dogs just like Ari that need homes," she said.
Sherry Silk, executive director of the Humane Society of Tampa Bay, spoke with HuffPost about a similar issue in January. When Bart, the "zombie cat" who reportedly "rose from the grave" after a car accident, made national news, Silk's shelter was overwhelmed with calls from people around the country expressing interest in adopting Bart. Silk told HuffPost that she urged many of the interested parties to adopt another shelter cat in Bart's honor.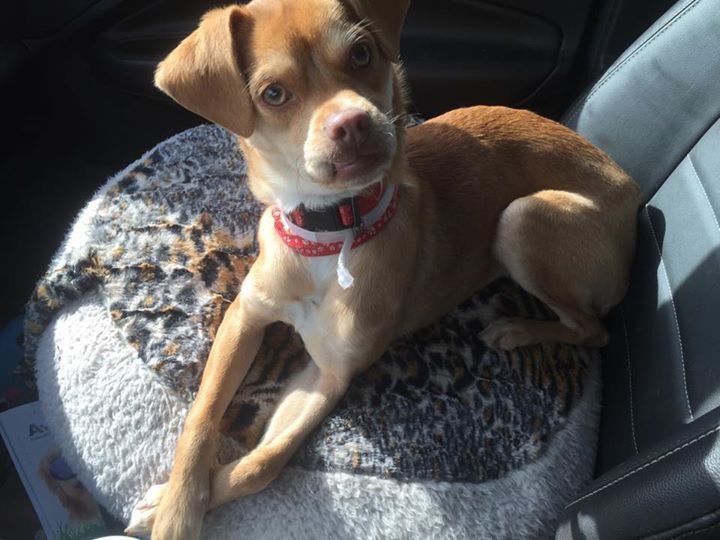 Photo: Go Dog Safe Paws.

Lavigne also noted that some people have gotten the wrong impression, and mistakenly believe Ari is living a sad and lonely life. While Lavigne does want Ari to find her "forever home," she made it clear that Ari's current situation is a happy one, with lots of social time with humans and other dogs.
"She is happy and loved and cared for and living the life," Lavigne said. "She is very 'puppy', she loves to play, she loves to wrestle and romp with other dogs. She absolutely loves the ball."
For the record, Lavigne said she never noticed any similarity between Ari and the award-winning Buscemi prior to the Jezebel story. In fact, Go Dog Safe Paws made a fake movie poster highlighting the dog's resemblance to another Internet-famous animal.
"I think she looks more like Grumpy Cat, to be honest," Lavigne said.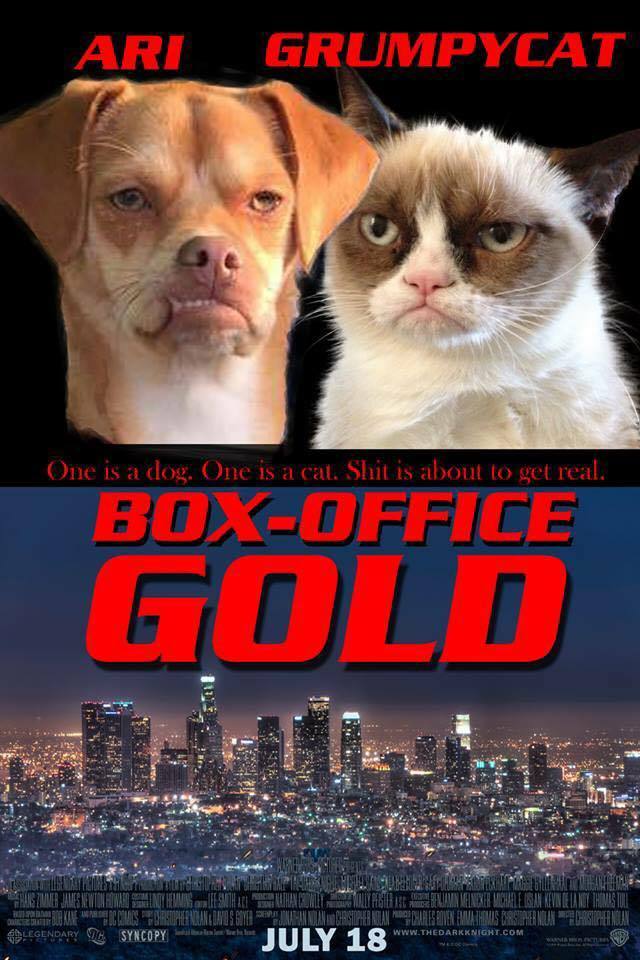 Photo: Go Dog Safe Paws via Facebook


Like Us On Facebook |

Follow Us On Twitter |

Contact The Author
Related
Before You Go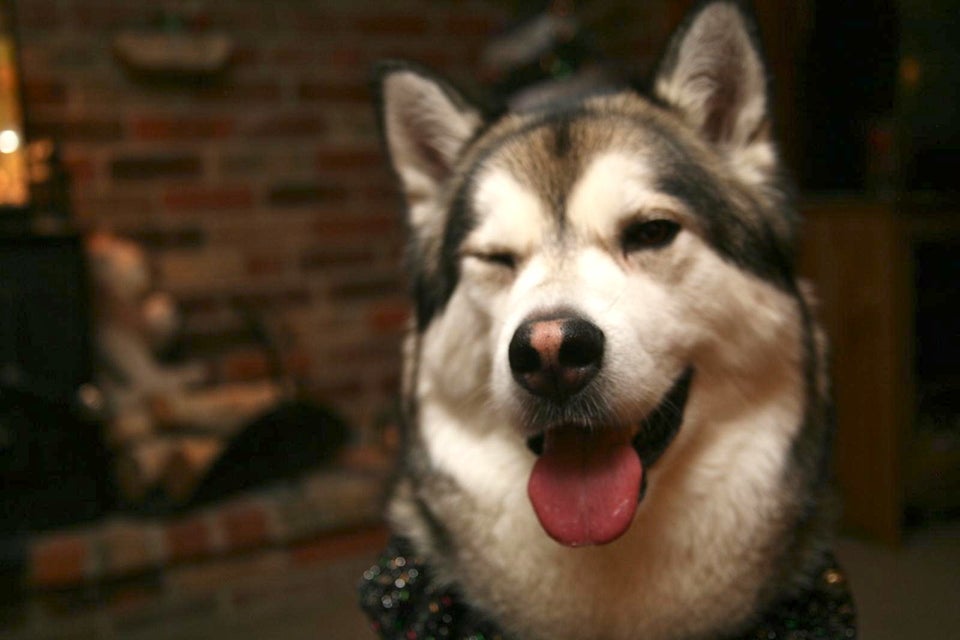 Cute Dogs On Reddit
Popular in the Community